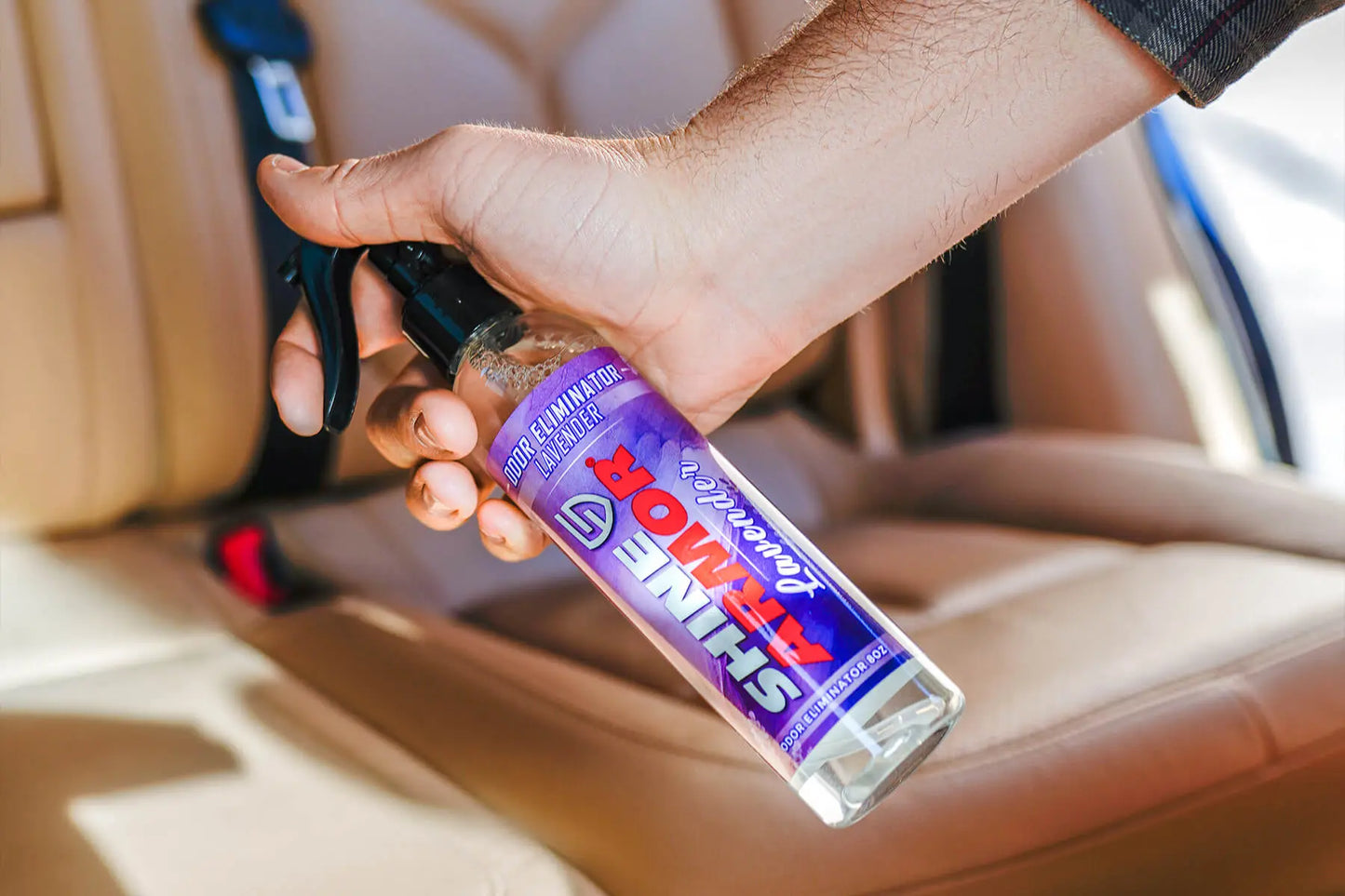 Skunk smell is easily in the top 5 worst smells in the world, so getting rid of the smell when your car gets a little too close to the smelly spray is essential. Unfortunately, skunk spray is one of those things that lingers and lingers, even with an initial wash.  read this article from shine armor blog.
So, if you ran over a skunk, here's how to get rid of the smell:
What makes skunk spray extra terrible
The first question people ask if their car got skunked it "how long does skink smell last on a car?!" If you hit a skunk, the smell can last months if not treated. 
De-skunking your car exterior
Will a car wash get rid of skunk smell? Probably not. Basic soap and water won't be effective enough to fully remove the smell. 
To remove the skunk smell from your car at home, try this:
Step 1
Mix dish detergent or car soap with distilled vinegar.
Step 2
Wash your car with the mixture, covering every surface and working in with a microfiber towel
Step 3
Wash away the mixture with water and dry with microfiber towels.
Step 4
If the smell hasn't disappeared, repeat steps 1-3.
De-skunking your car tires
Skunk smell can clink to tire rubber even more aggressively than the rest of your exterior, so you may have to take extra measures. 
Here's how to get skunk smell off car tires:
Step 1
Mix a car-specific soap with vinegar and water. Spray every part of the tire.
Step 2
Work in the mixture with a tire scrub if you have one (I use a dishwashing scrub in a pinch and throw it away afterward).
Step 3
Rinse with water. Repeat if necessary.
you can see these car wash related products in shine armor:
De-skunking your car interior
If you were struck with a very bad case, you need to know how to get the skunk smell out of clothes and your car interior. Clothes are easiest: submerge in a bowl of water, vinegar, and soap for 15 minutes, then rinse and wash regularly.
If your car smells like skunk inside, here's what you need to do:
Step 1
Remove anything you can from your car (mats, seats, seat covers, etc.). Wash those outside of the car. And place them back when they're dry.
Step 2
For a cloth interior, combine water and vinegar in a spray bottle and coat every surface. 
For a leather interior, mix a leather-safe oil (like linseed, almond, lanolin, or neatsfoot oil) with vinegar and rub that mixture over your leather interior.
Step 3
Let the mixture sit for about 5 minutes before wiping it up with a cloth.
Step 4
If the smell remains, wait an hour, and repeat steps 2 and 3.
If all else fails, call a local car detailer. They have the heavy-duty tools and products to wipe away any trace of the skunk's little present. Good luck!