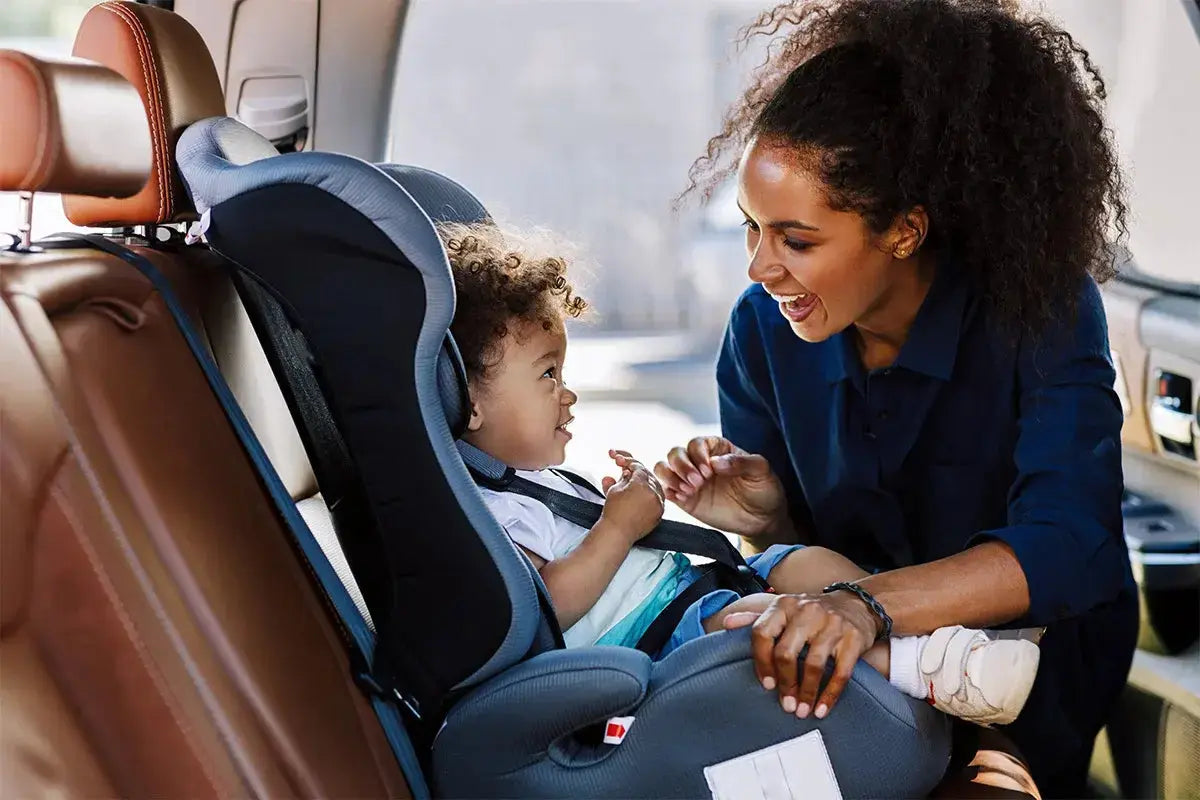 As parents, we try to get ready for anything that might happen. Finding the cheapest car seat online isn't the only consideration while shopping for the best kid restraint. We must consider what's best for our kids regarding security, convenience of use and setup, and comfort. The first thing to think about is which brand provides the best answer to your problem. There will be a great deal of commotion and assertions made. Read on to learn more in this article of shine armor blog!
What Brands of Car Seat are the Best?
Let's look into a few different manufacturers of car seats so you can choose one that works for you and your precious cargo!
Evenflo
Evenflo has been producing high-quality baby goods for nearly a century. It is still a reliable supplier for everything from bottles to child restraints. When it comes to infant products, parents want a name they can trust. Evenflo's objective is to produce secure, comfortable, and cheap kid car seats so that no parent needs to worry about their child's safety because of a lack of funds. Evenflo regularly produces safe car seats at affordable prices for most families, like Evenflo Tribute LX and Evenflo SureRide.
Evenflo Tribute LX
The Evenflo Tribute LX can be placed in the back of any car without taking up too much room, making it ideal for families with multiple children. It may not have every conceivable convenience or safety feature, but it strikes a good middle ground. The Evenflo Tribute LX excels in safety. Its crash tests are among the best. For security, the Tribute LX offers side impact protection and a five-point harness.
Evenflo SureRide
The Evenflo SureRide is a solid choice for crash protection at an inexpensive price. The convertible car seat easily outperforms crash test requirements. The SureRide also has side impact protection and energy-absorbing foam.
The Evenflo SureRide uses the LATCH mechanism to secure your convertible car seat. It has six harness positions that are easily adjusted. The fact that it weighs less than ten pounds is convenient whether you utilize rideshares or carpool.
Some seats appeal to a broad range of people. The Evenflo SureRide is suitable for almost any condition. Its small, lightweight form is ideal for parents who frequently change automobiles. The pricing is hard to beat when looking for the best convertible car seat.
Maxi-Cosi
The Maxi-Cosi Mico Max Plus is a high-priced baby car seat that must be installed backward. Mico Max Plus delivers quality and safety for parents, especially those with smaller-than-average babies or preemies. The Maxi-Cosi Mico Max Plus baby car seat is an excellent option if you're seeking a simple installation due to its user-friendly system and built-in belt lock-offs. The harness may be quickly and easily adjusted to ensure a secure fit for infants of varying sizes.
Diono Cambria
The Diono Cambria is a great option for parents seeking an inexpensive high back to a backless booster seat. The fact that it's bulkier than competing solutions makes moving it from car to car a chore. It has features that increase security, including: shaped for a child's body, adjustable reclining positions, latch connectors, shoulder and lap belts, etc.
Cosco Scenera NEXT
There are no extra features on the Cosco Scenera NEXT. It's just a primary fold-and-go car seat. However, it's cheap and safe for kids up to 40 pounds. Features added for extra security: There are five slots for harnesses with multiple crotch strap adjustments and a clutch mechanism, and it's very safe and easily transportable for trips.
Graco Extend2Fit
When it comes to pleasing parents, the Graco Extend2Fit scores high marks. It's a forward and rear-facing convertible car seat, so it should work for most households. It's not too expensive, and its safety ratings can't be disregarded. The no-rethread harness is an excellent feature of the Graco Extend2Fit. It's a massive aid as the child develops, and the seat must be changed to accommodate them. You can quickly and safely attach the LATCH connectors to your car seat with just one motion.
Which Car Seats are the Safest, and What Should You Look For in Them?
Some child car seats have all the bells and whistles you could want, while others merely have what you need.
Safety: Every child's car seat must meet federal safety criteria and standards. Almost every manufacturer includes elements like anti-rebound technology and EPP energy-absorbing foam. Find the right combination that feels good for you.
Ease of Installation: It would help if you looked for a child restraint that can be used with a latch-like system and your vehicle seat belt. You want a trouble-free installation.
Easy to Use: You don't want to choose a car seat that will cause you more bother than it's worth. Reviews are an excellent way to determine each seat's difficulty level.
Fit-to-Car: You should know what size suits your mode of transportation. Each seat has a distinct form.
Weight Restrictions: Preemies and tiny newborns may have difficulties locating a suitable infant car seat. The same can be said for parents with children larger than average. Examine the labeling to determine the appropriate range for you. Style is merely one part of fabric selection. You want it to be soft on your child's skin and easy to see if there is a spill.
Extras: Some car seats are simple, while some others include additional padding, high-quality materials, and a variety of safety measures.
Conclusion
The market is brimming with car seats of all shapes and sizes. It is all about finding the best match for you and your valuable cargo. Reduced stress and worry while traveling are part of that fit. It isn't easy to narrow down options, but we hope we have assisted.