One

Million+ Satisfied

Customers
Quantity
USE IT WITH
People also Buy
One

Million+ Satisfied

Customers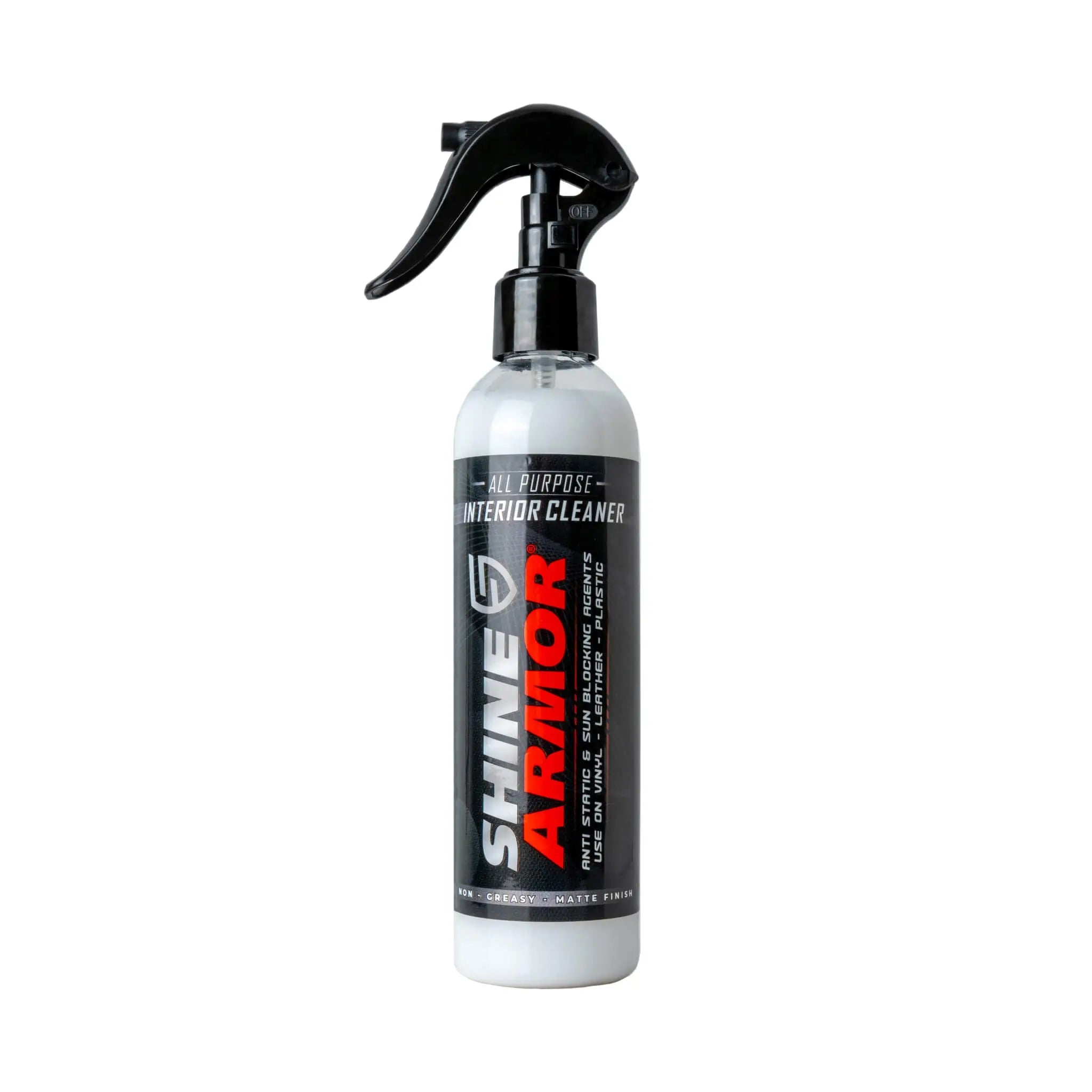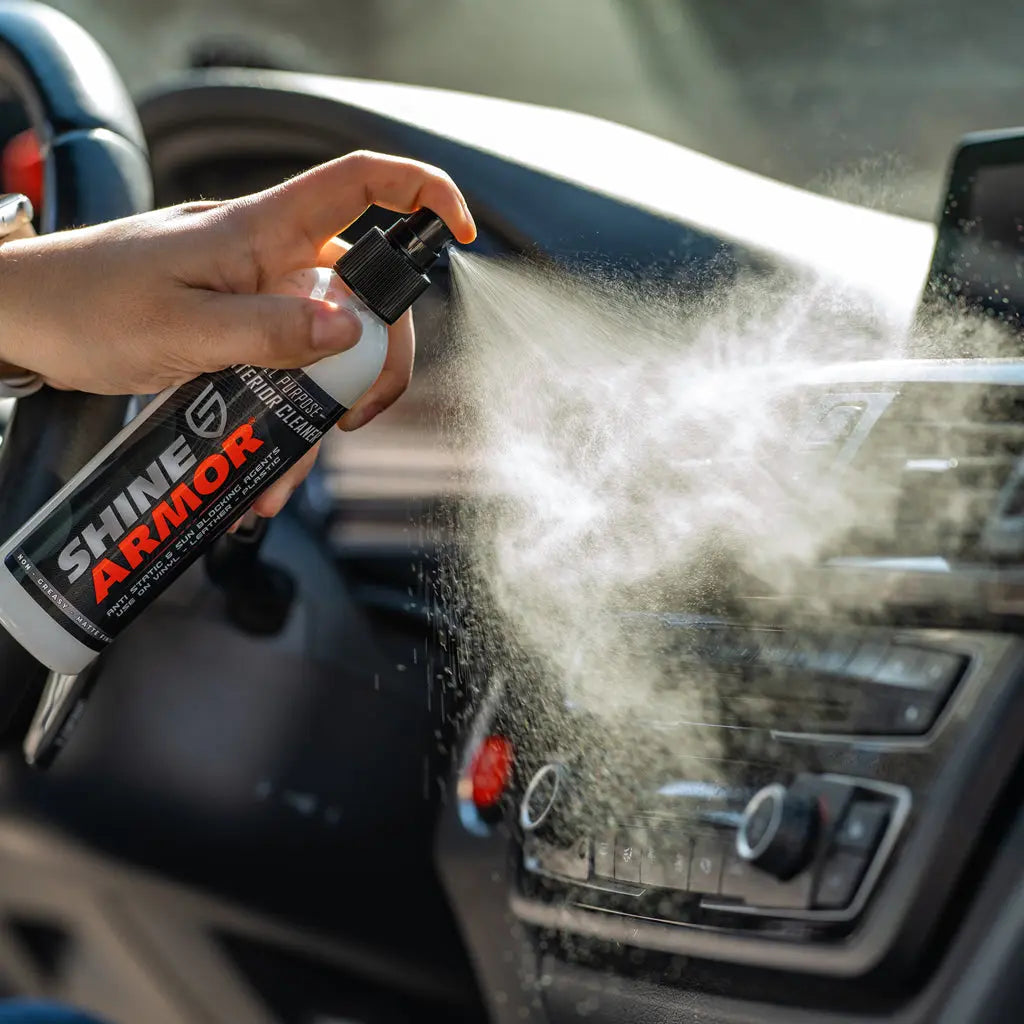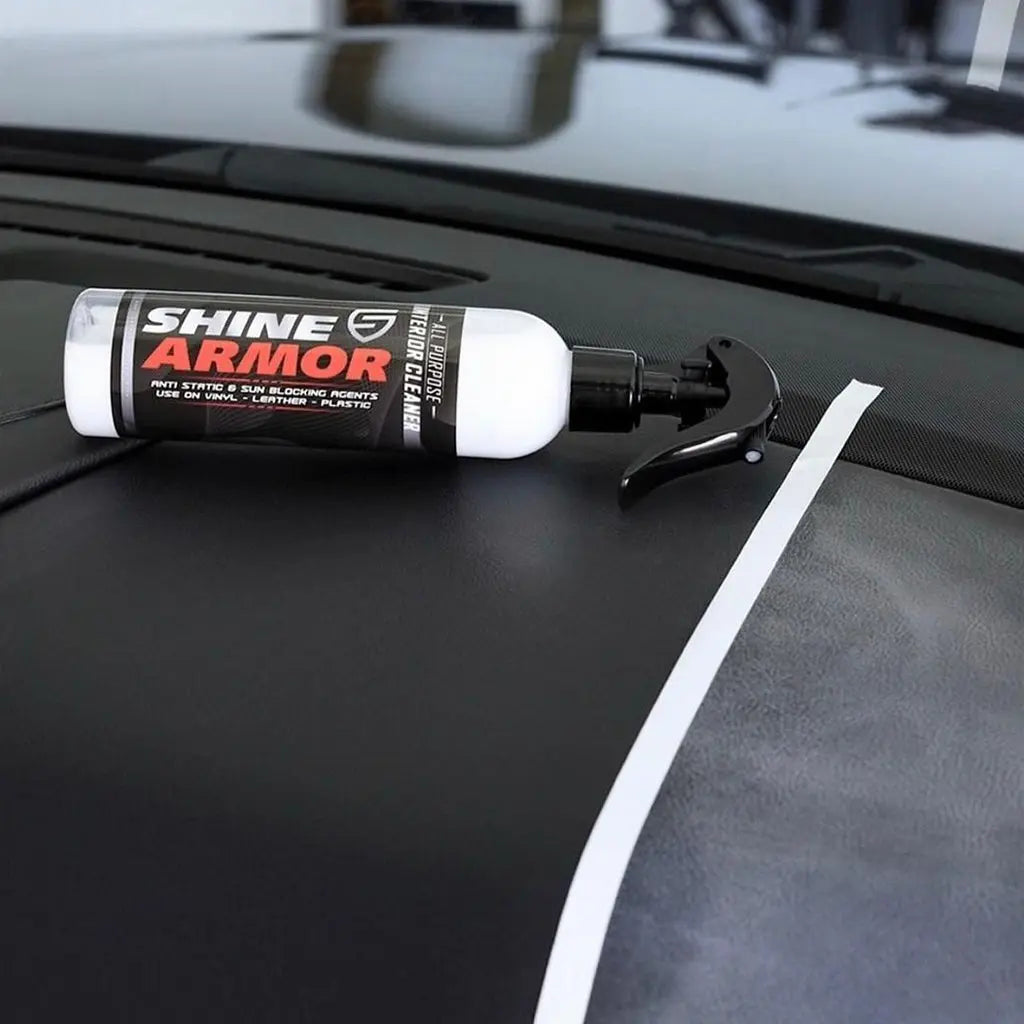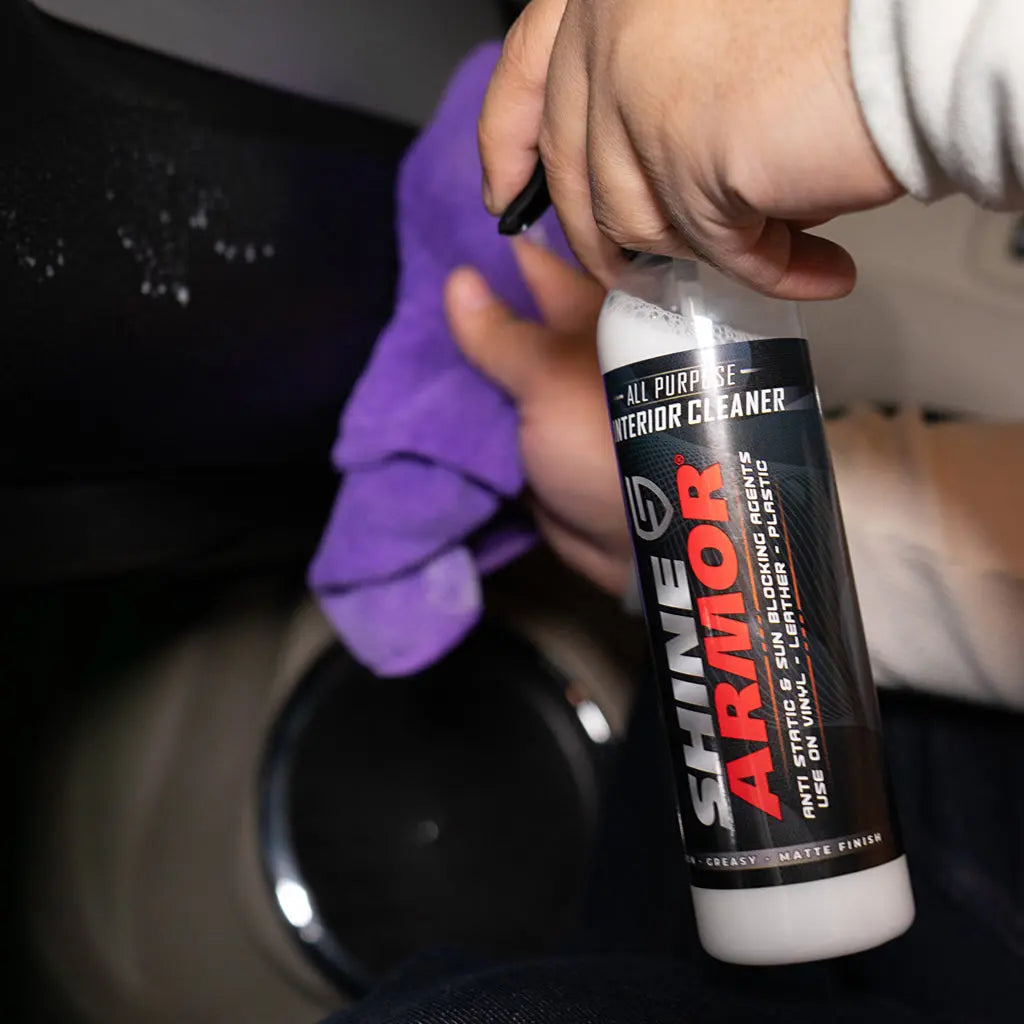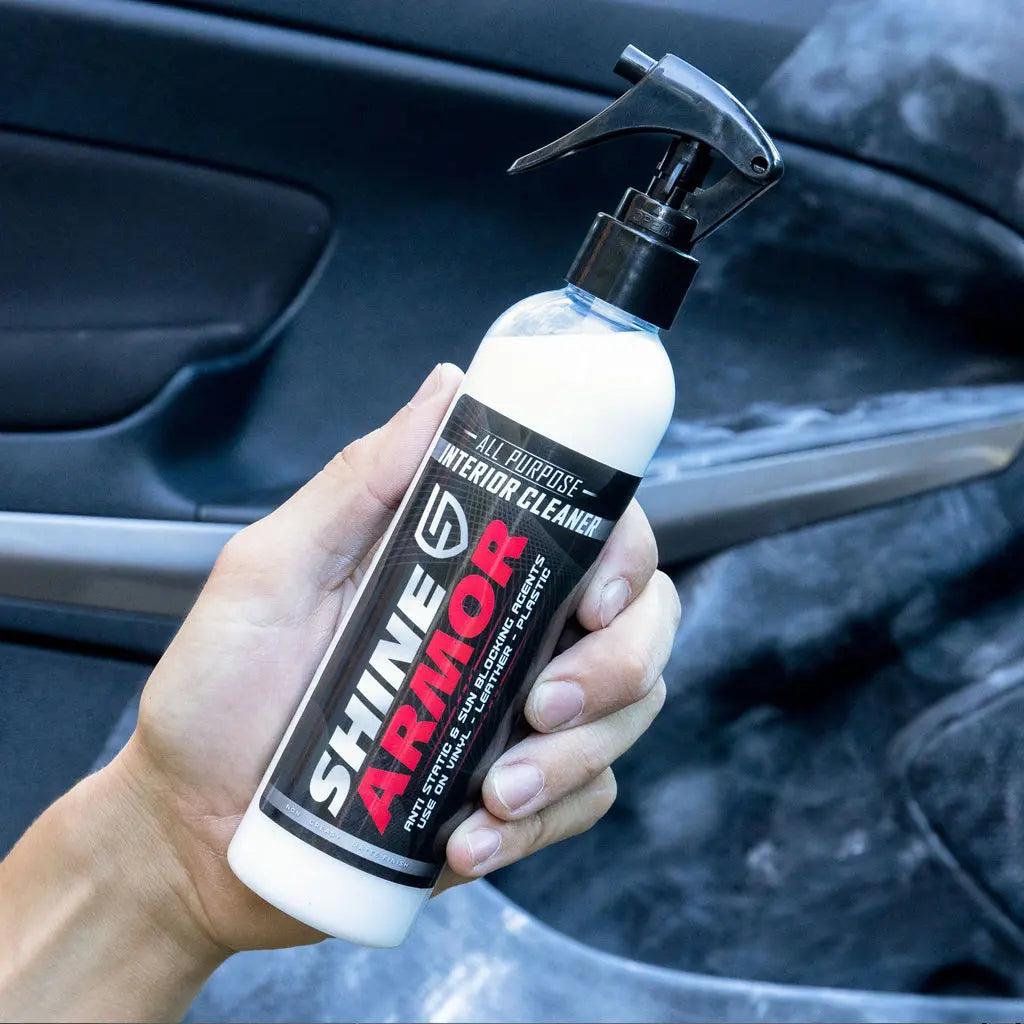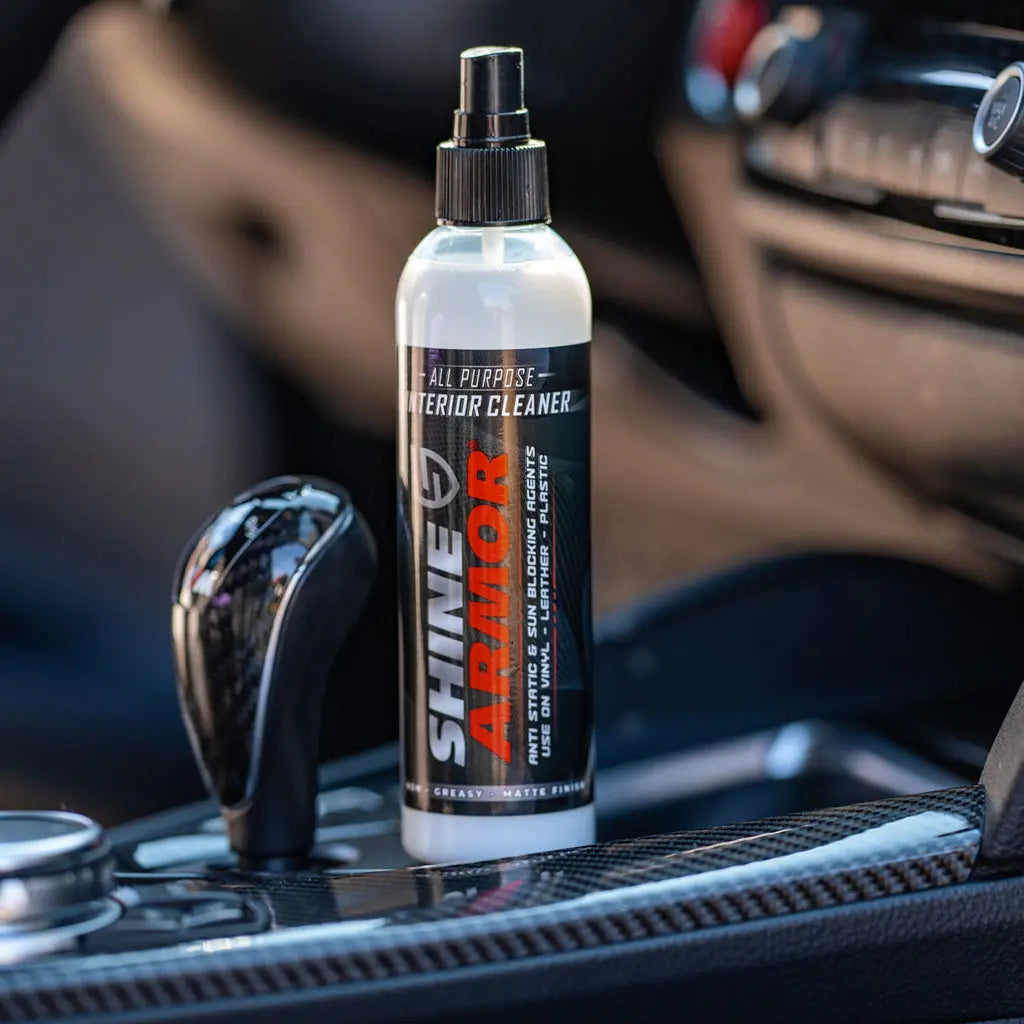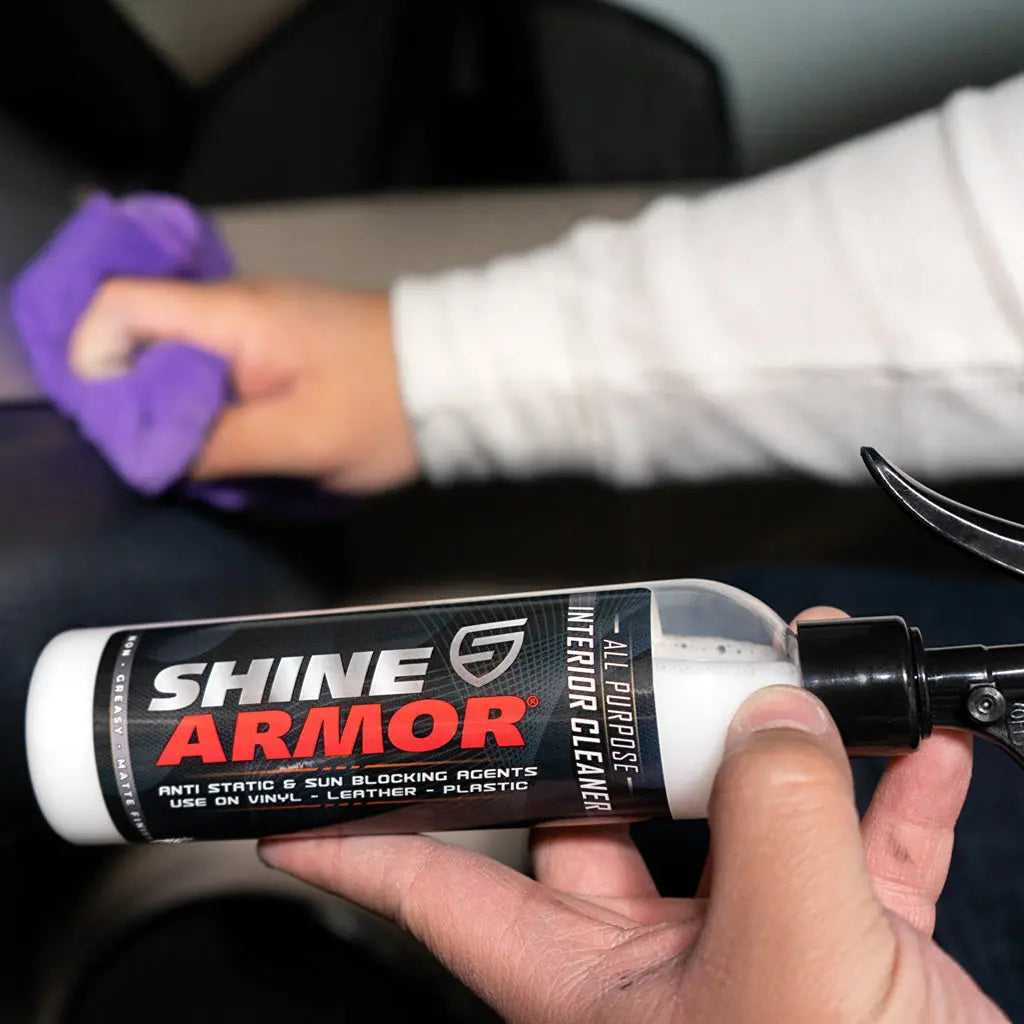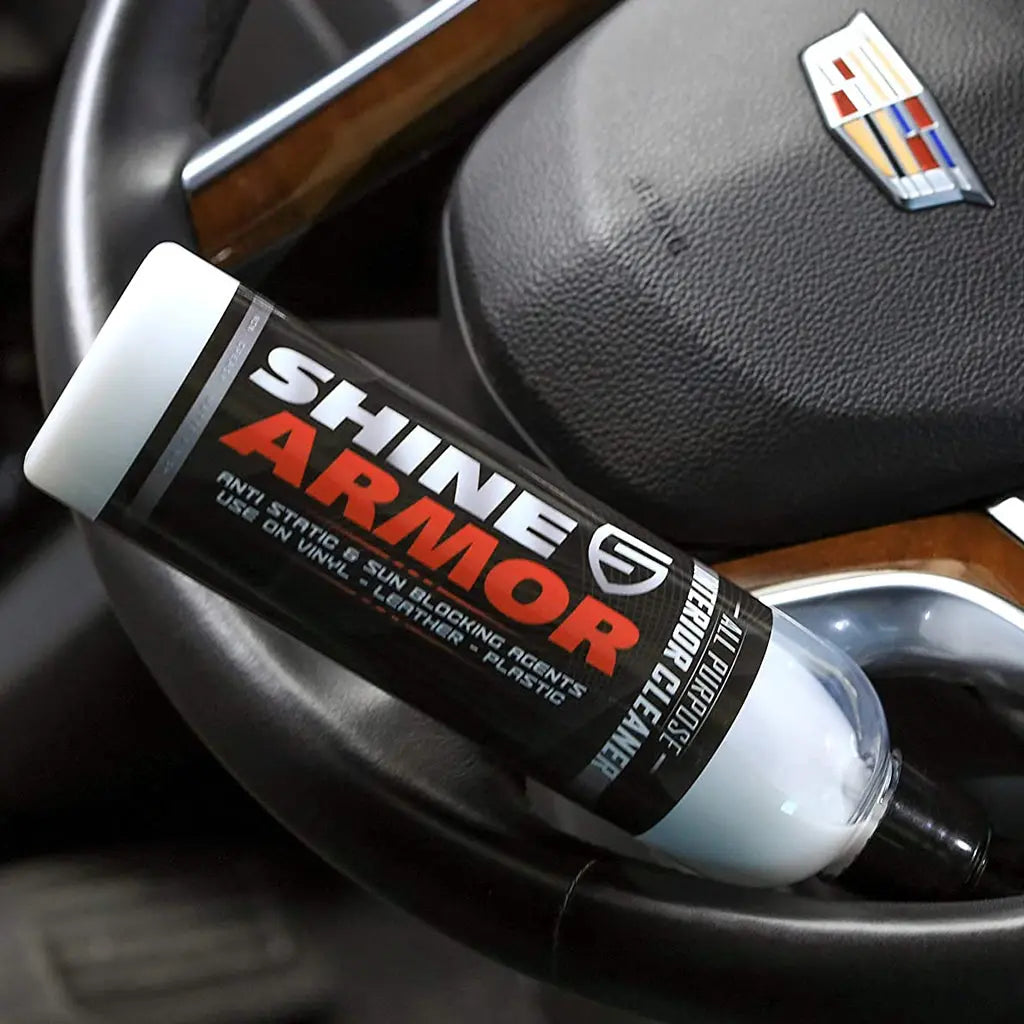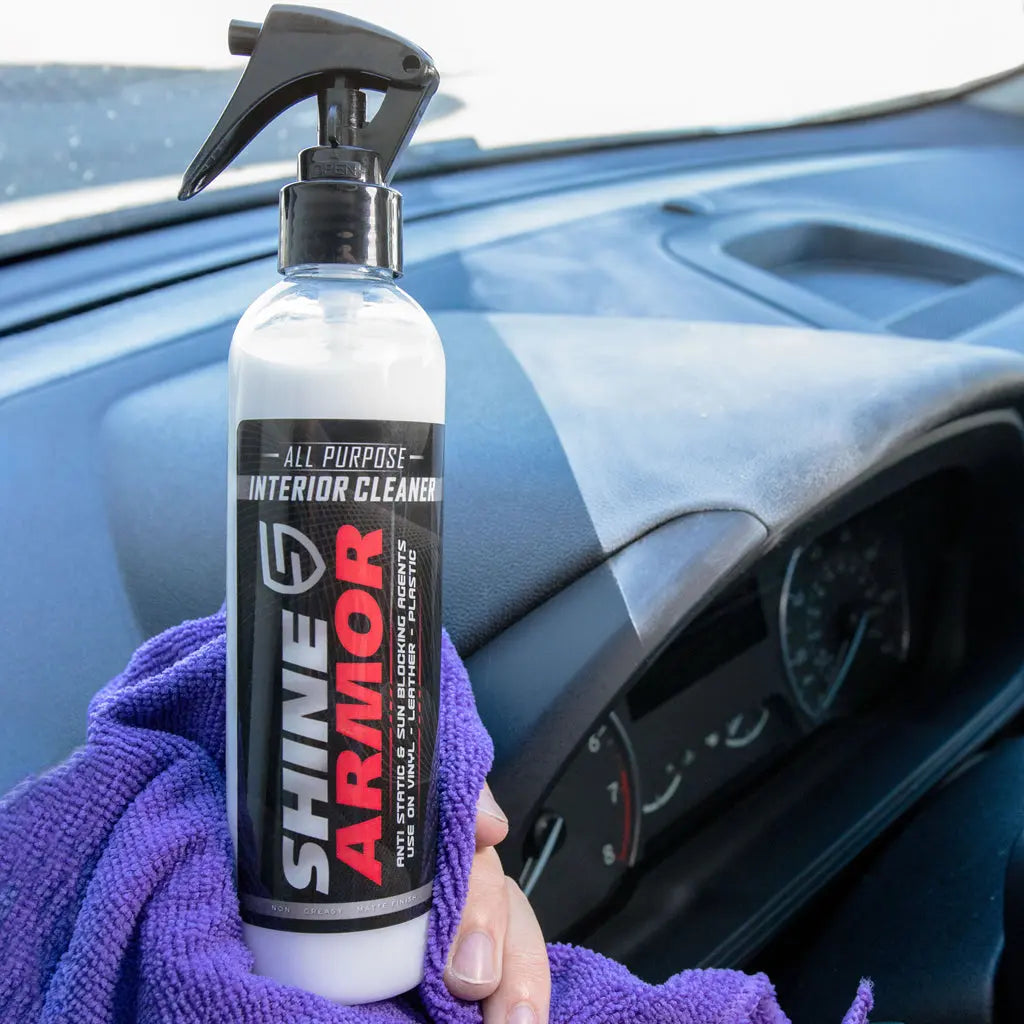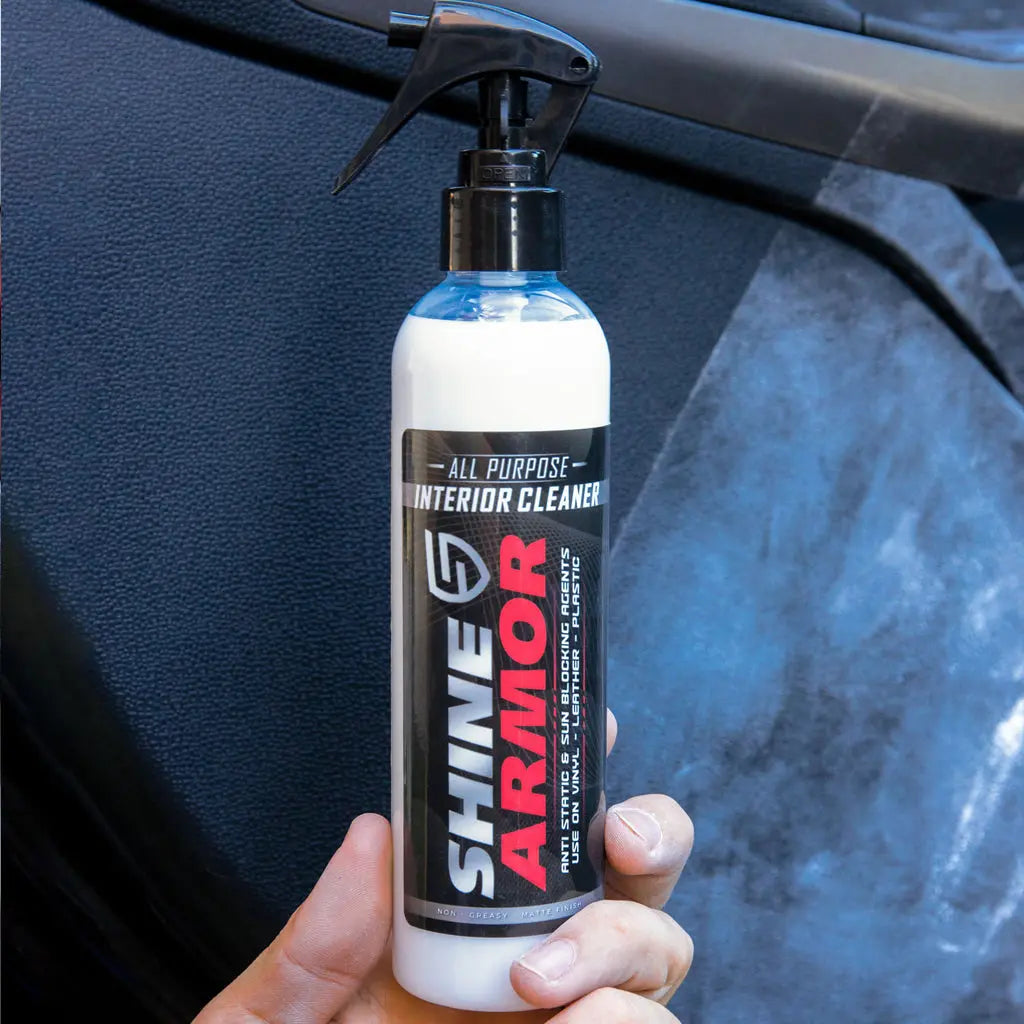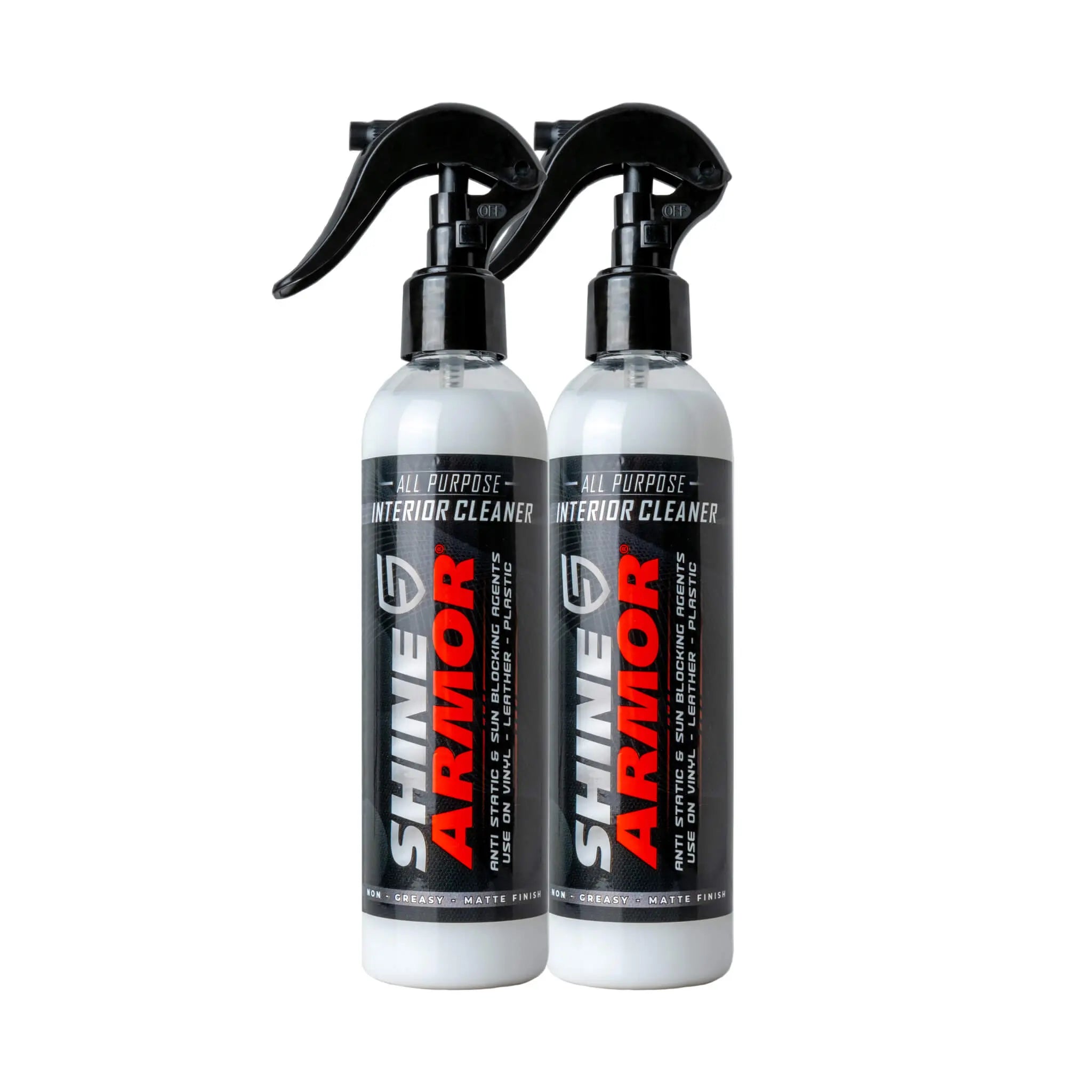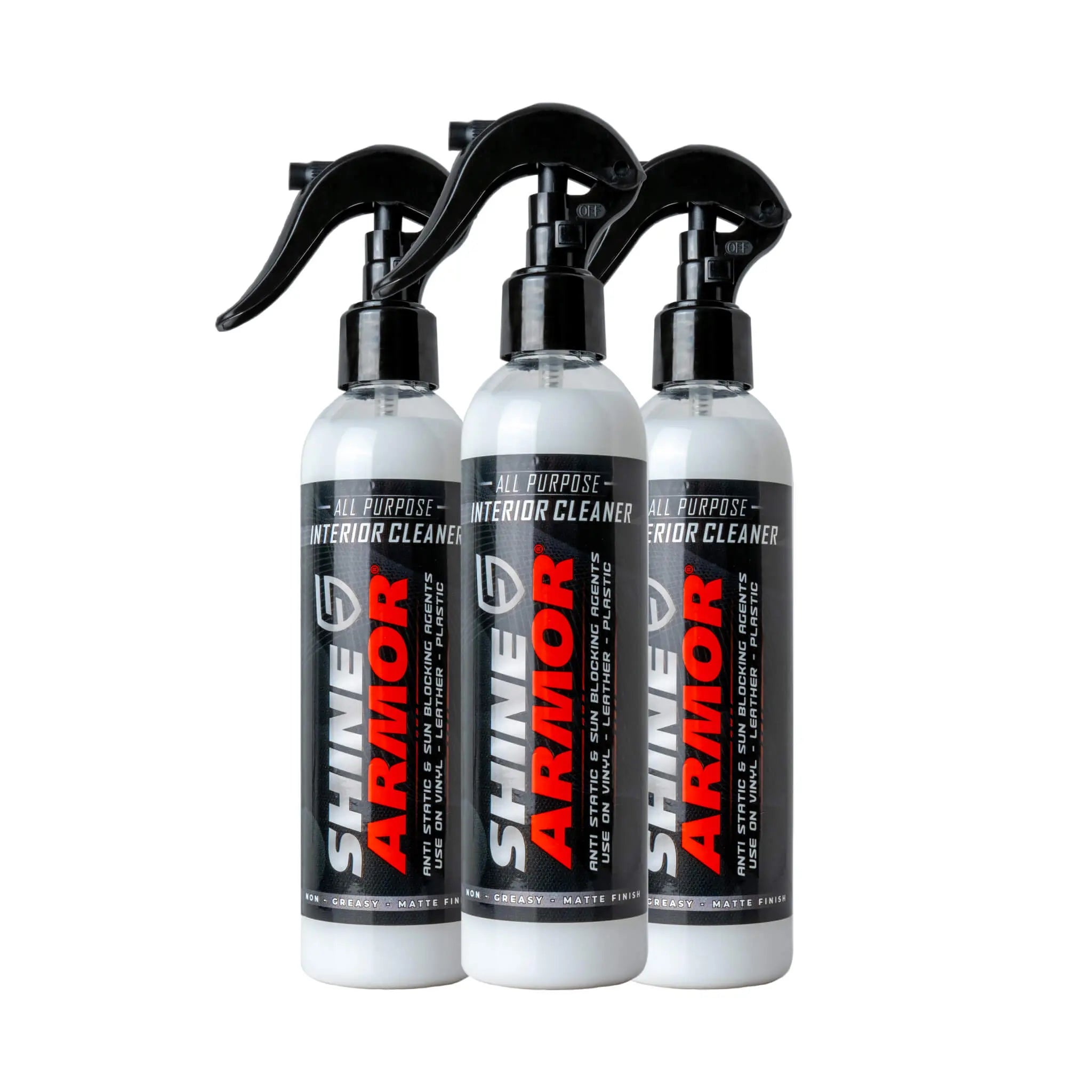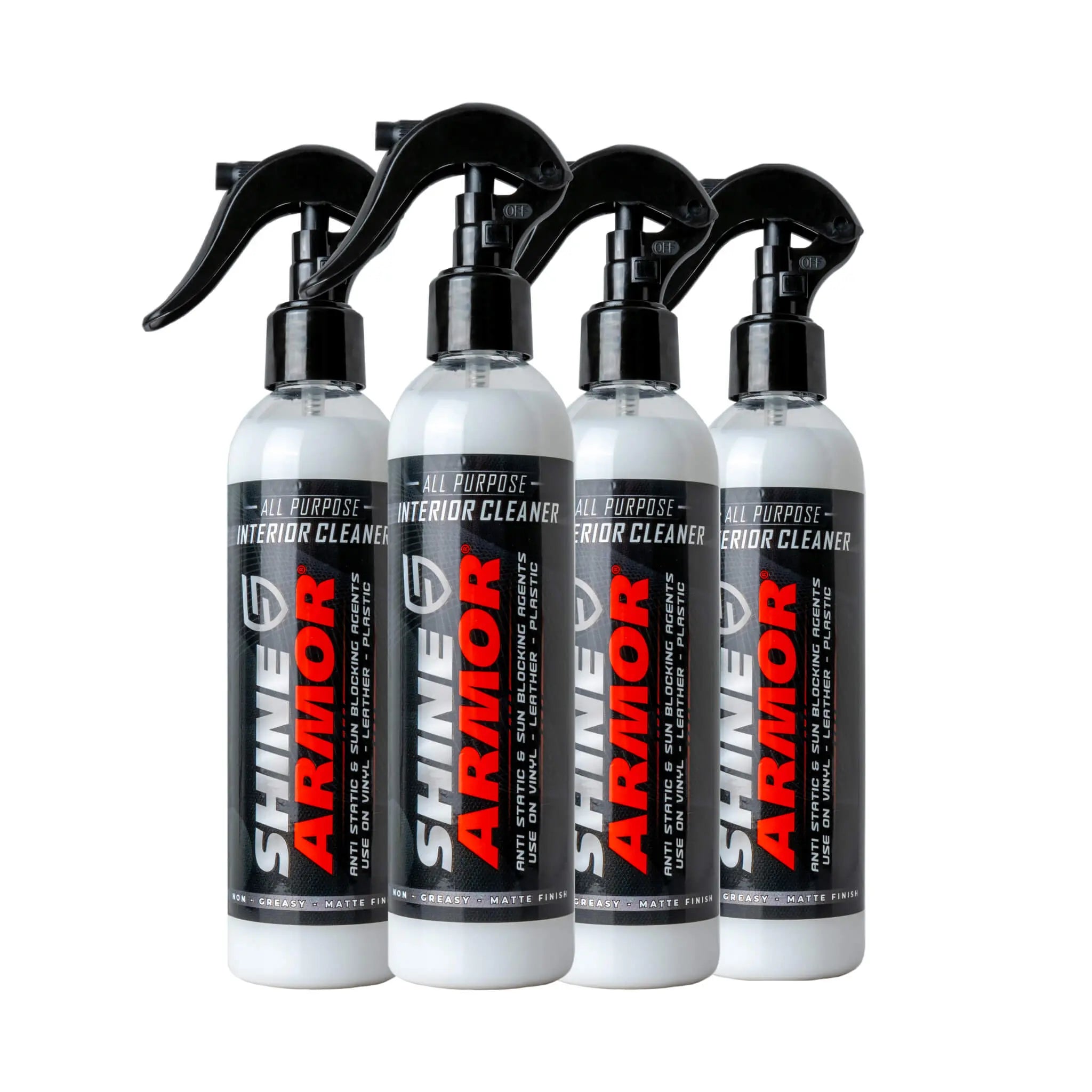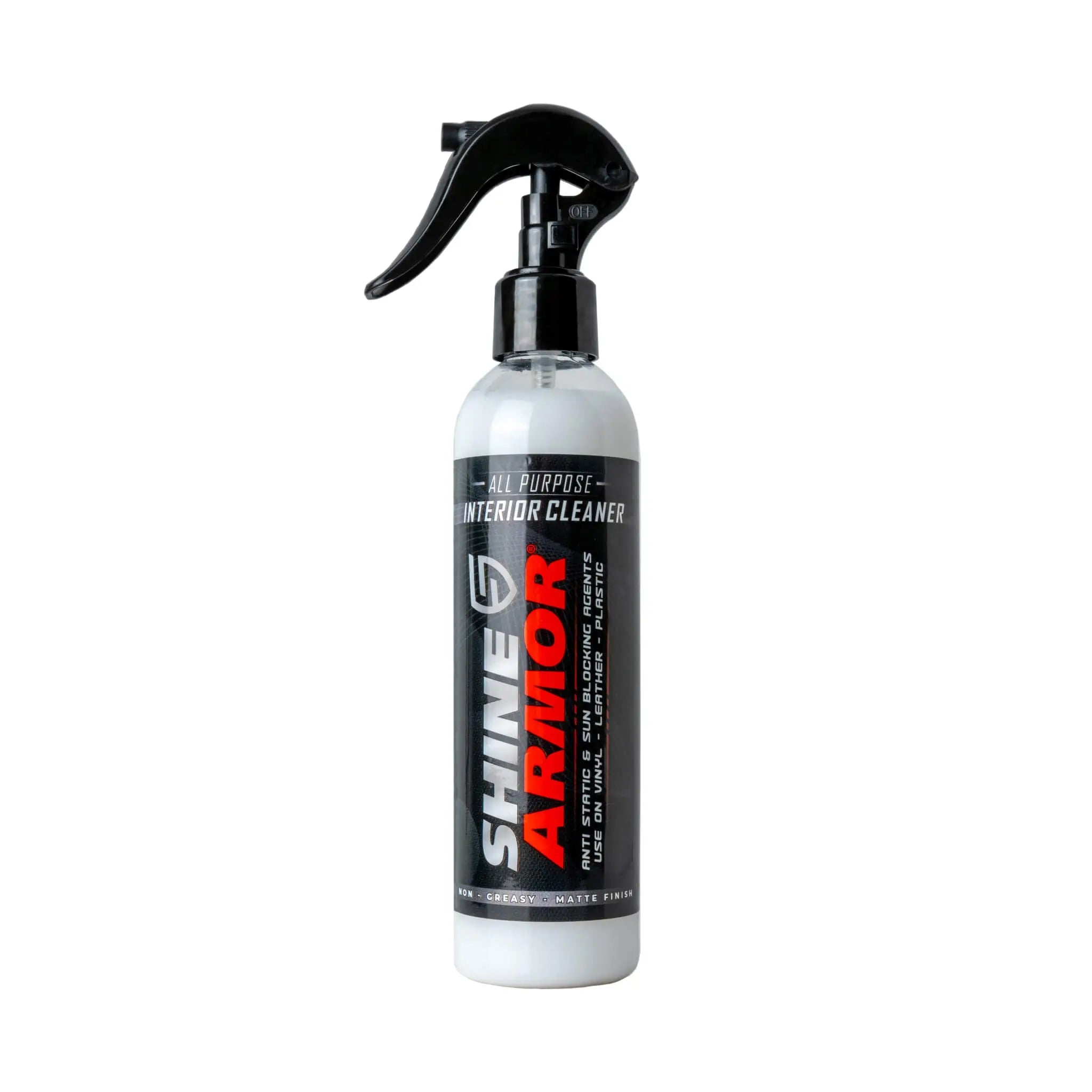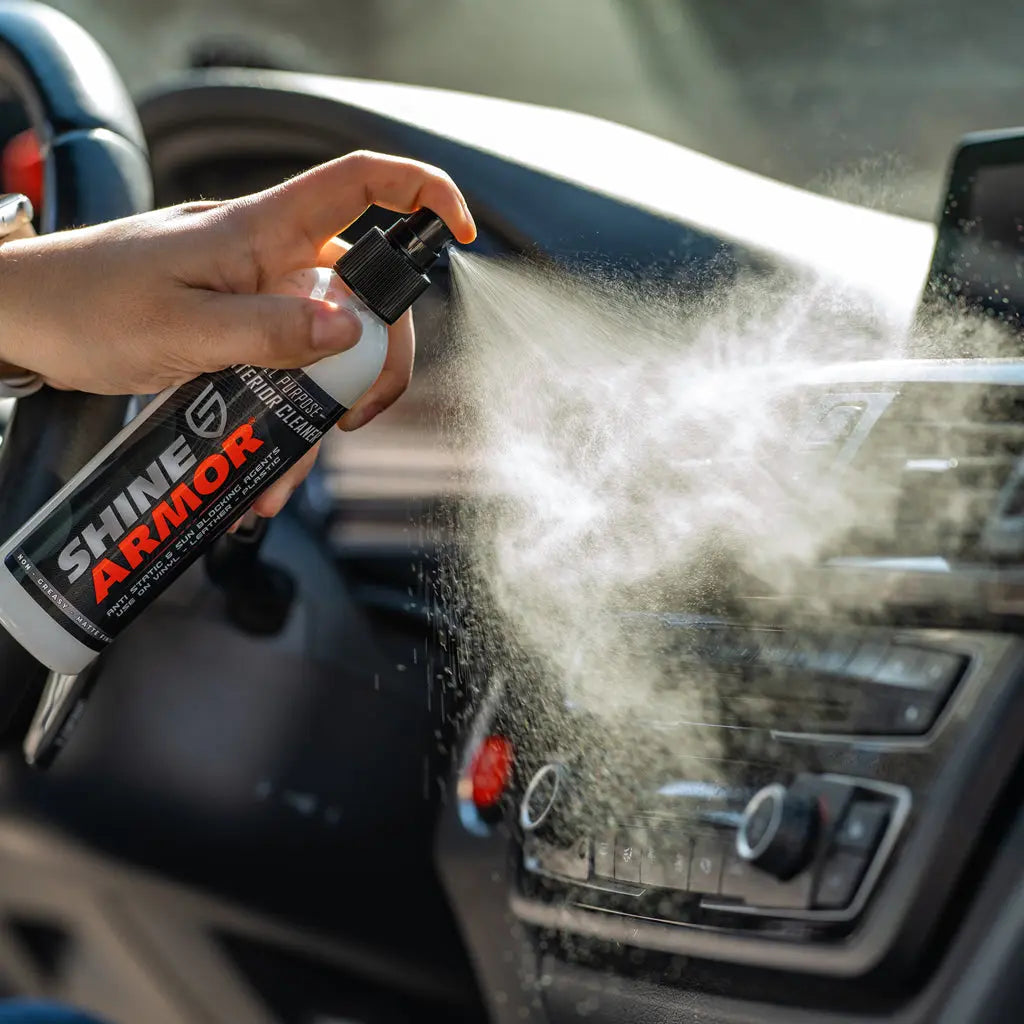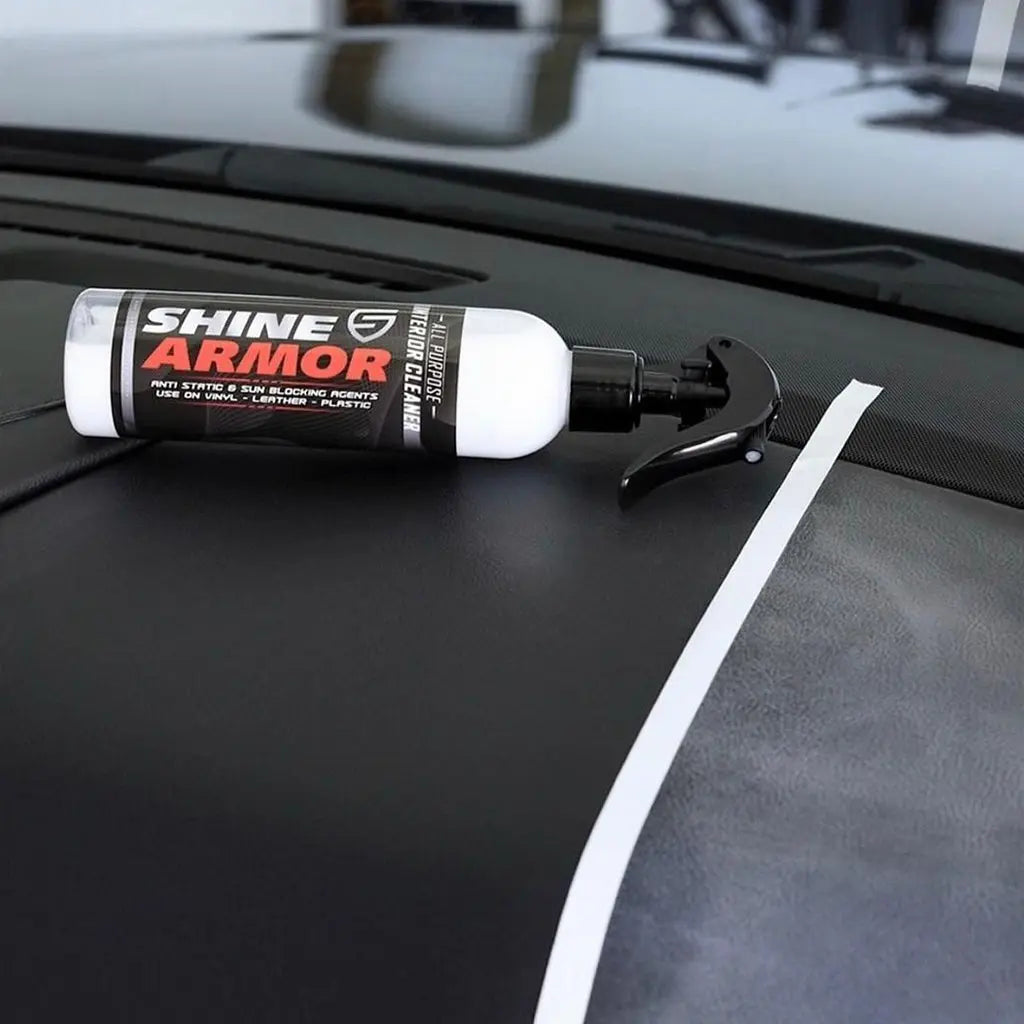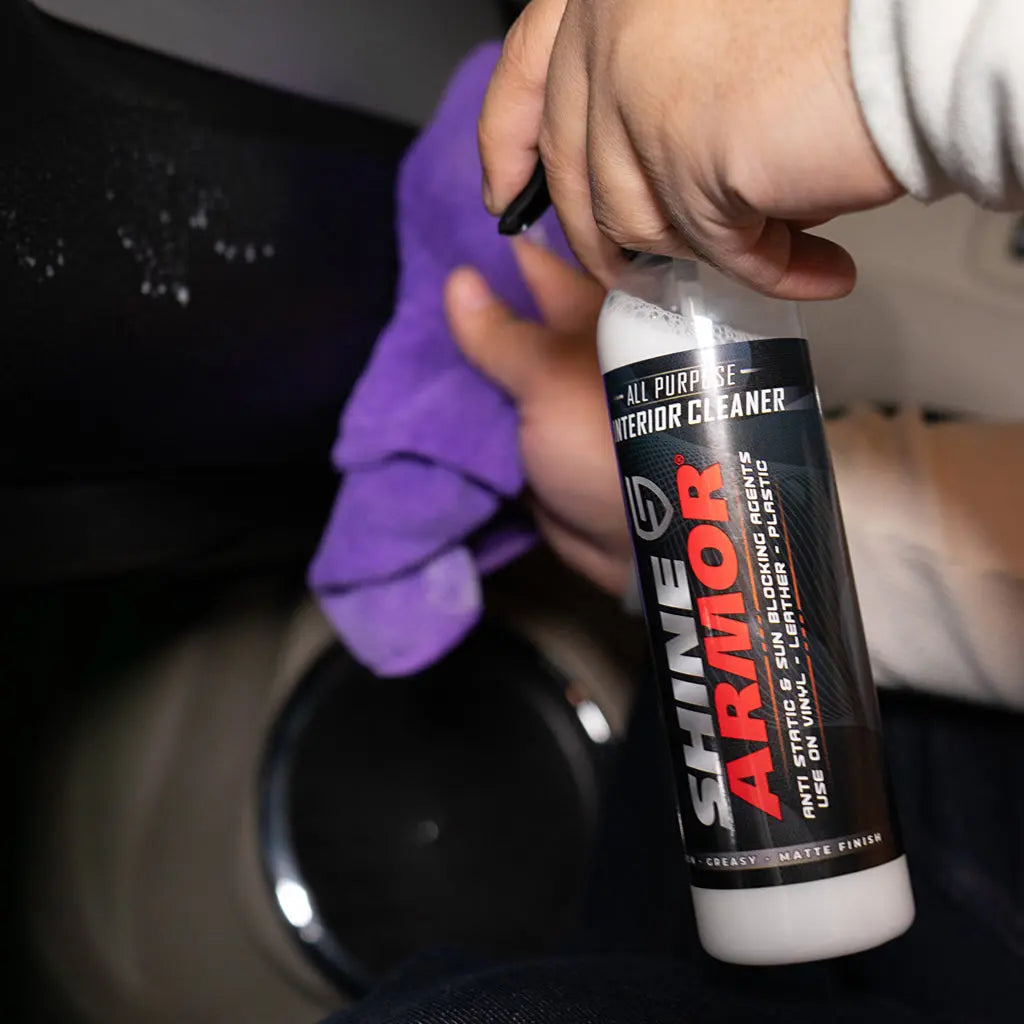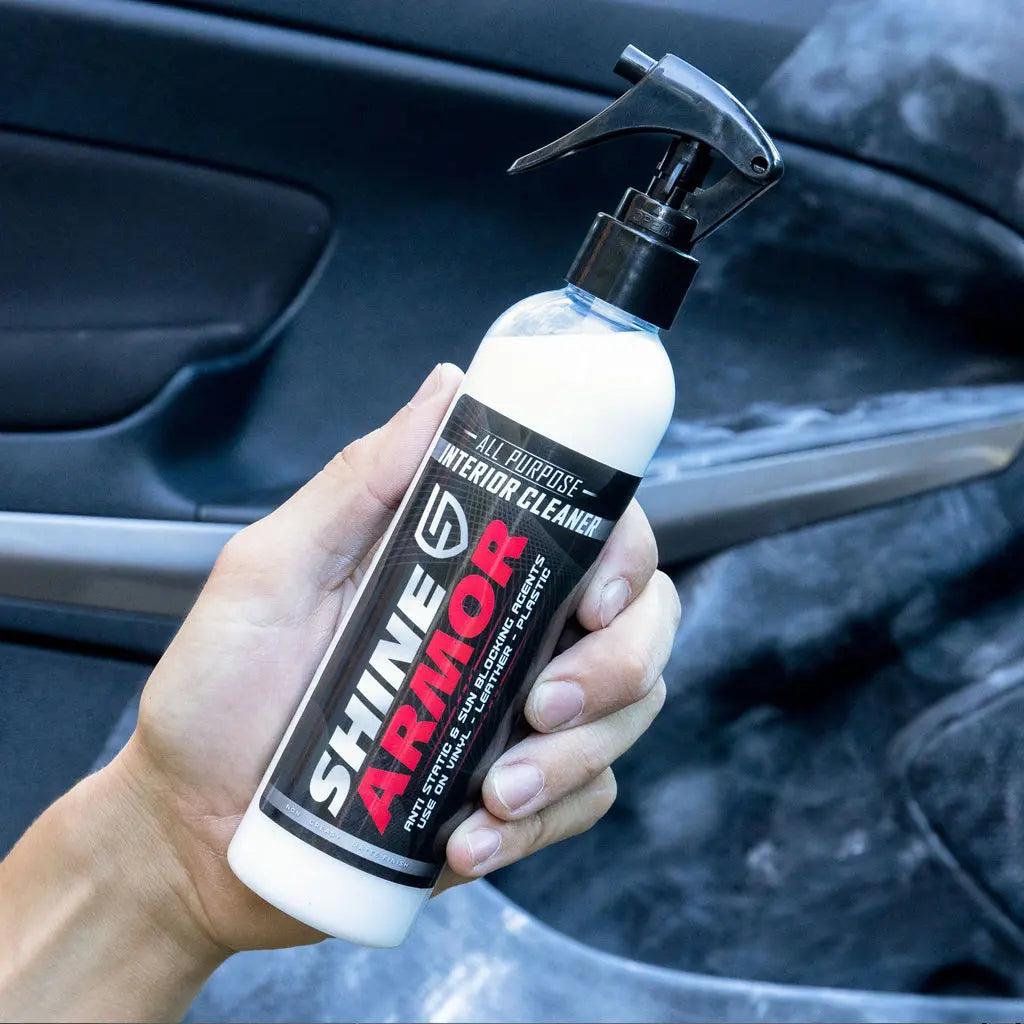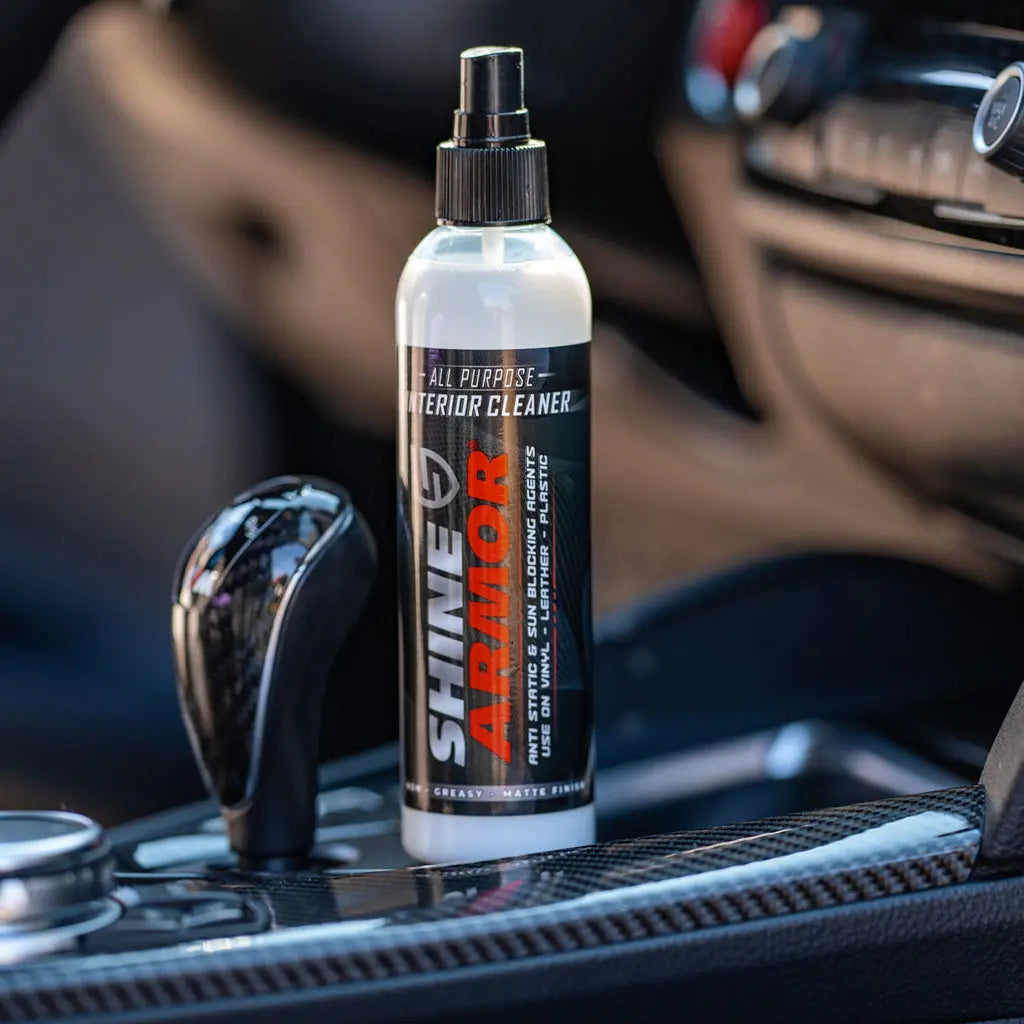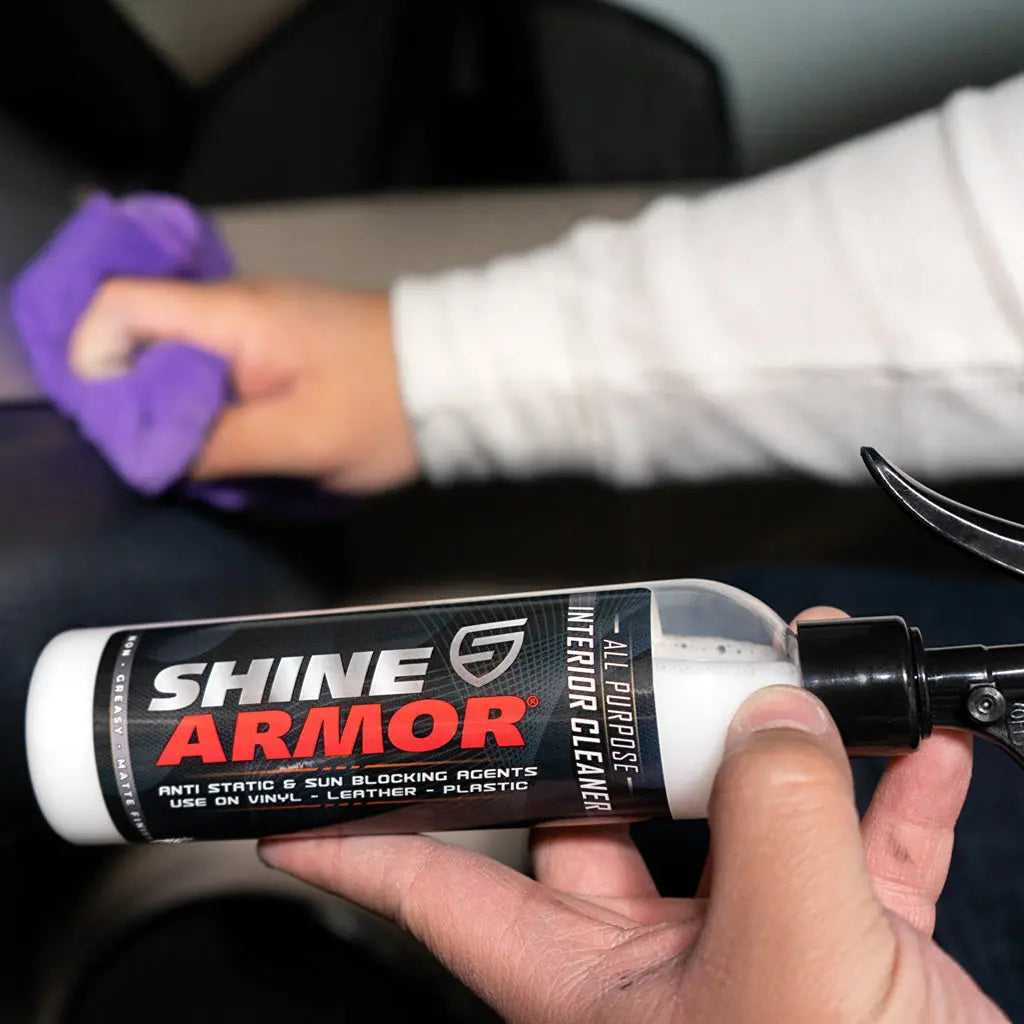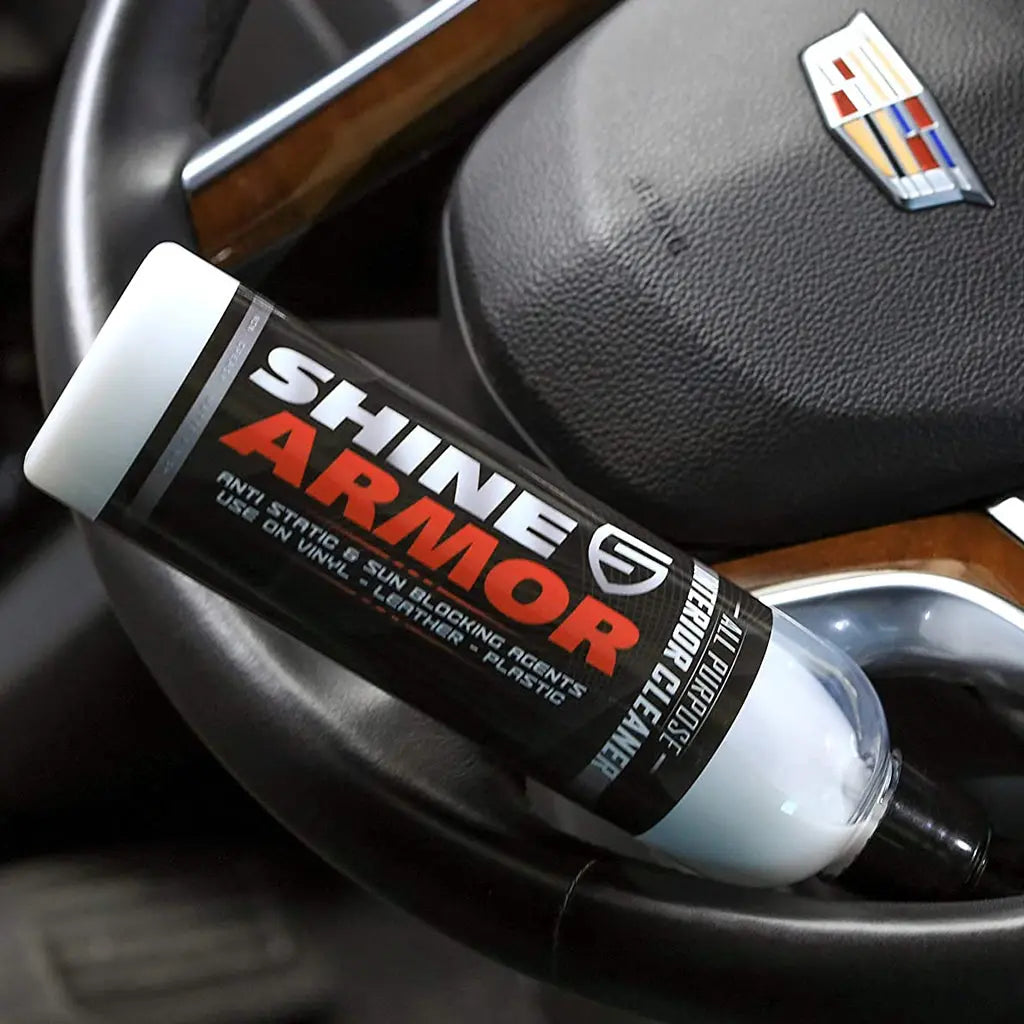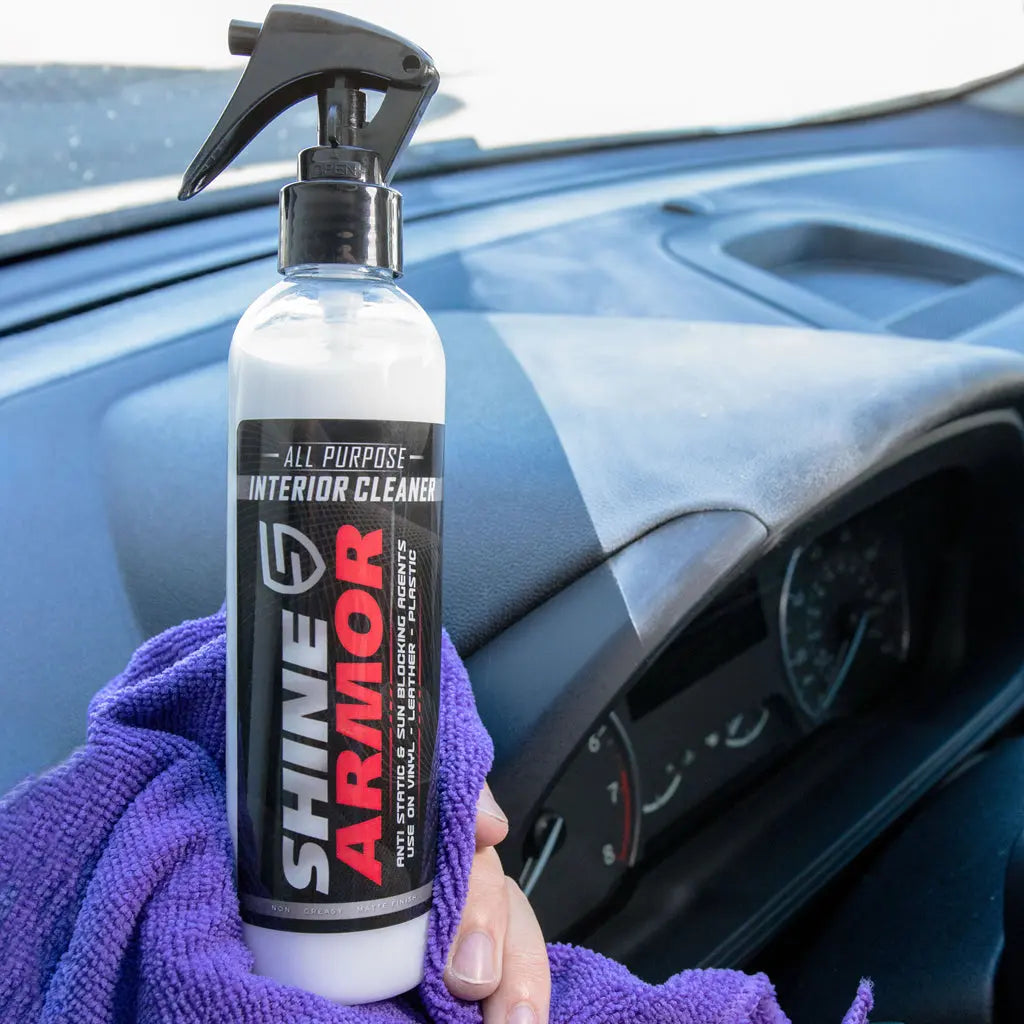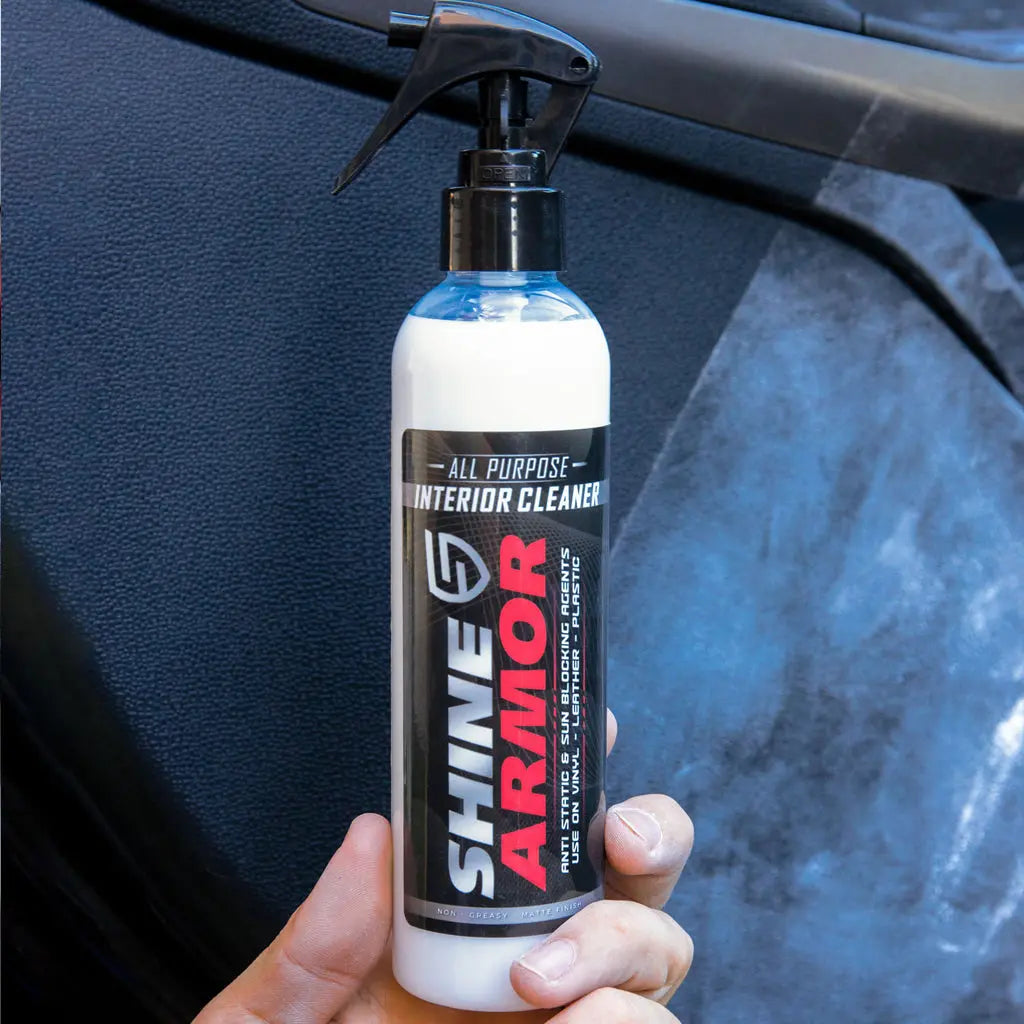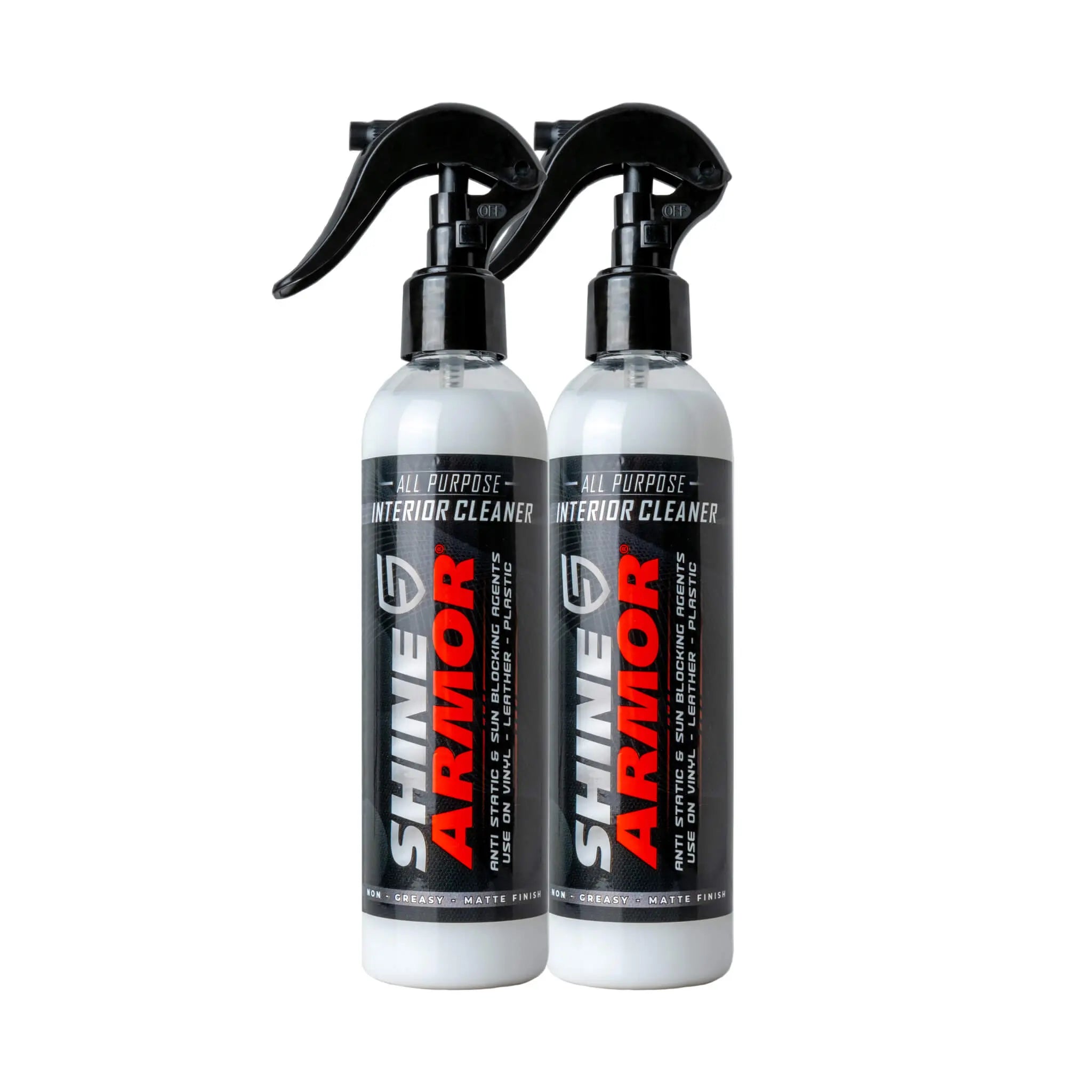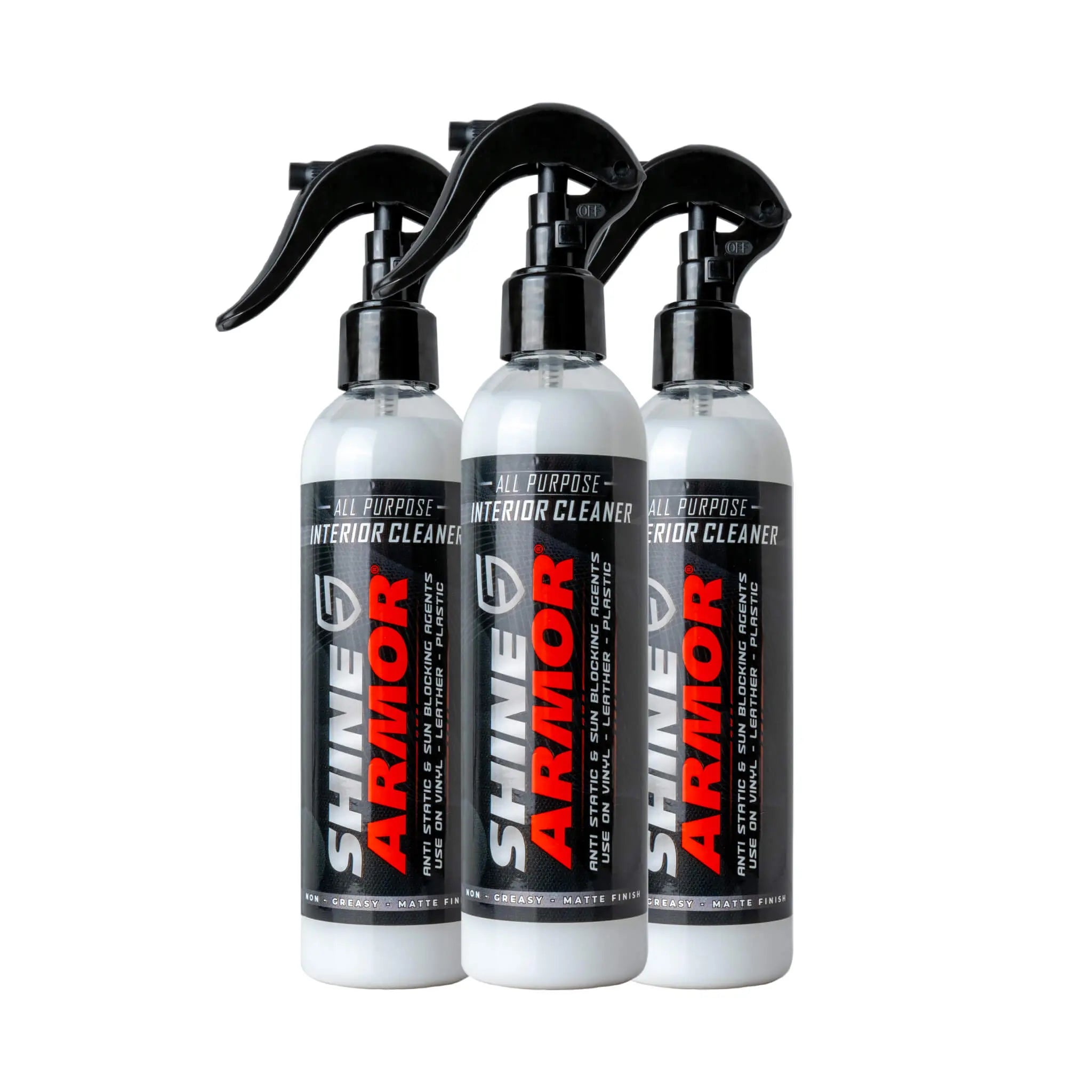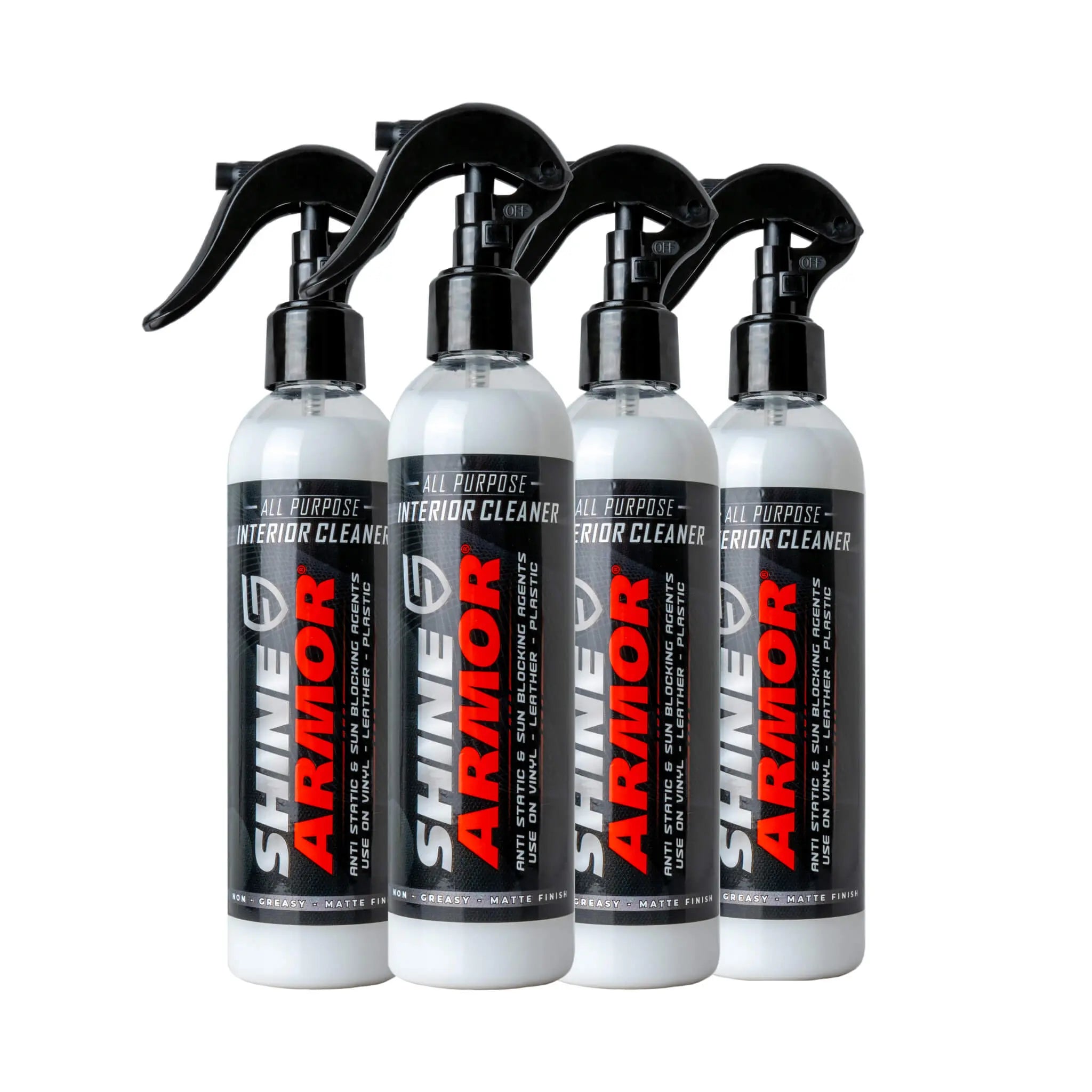 Quantity
USE IT WITH
People also Buy
One

Million+ Satisfied

Customers
Discover the Ultimate Interior Cleaning Solution: Shine Armor Interior Cleaner
Unleash the power of Shine Armor Interior Cleaner and let your interior shine brighter than ever before! This incredible cleaner is your secret weapon against stubborn stains, lingering odors, and dull surfaces. With the versatility to tackle carpets, plastics, upholstery, leather, vinyl, dashboards, and more, it's like having a superhero for your interiors! 
Are you ready to witness the transformation? From car enthusiasts seeking showroom perfection to meticulous homeowners craving spotless spaces, Shine Armor Interior Cleaner is your ticket to professional-grade results without the hassle. Wave goodbye to the clutter of multiple products and say hello to simplicity and effectiveness. Elevate your interior care game and bask in the glory of a space that radiates excellence. What are you waiting for? It's time to let Shine Armor Interior Cleaner do its magic and take your interiors to the next level!
Car Upholstery and Interior Cleaner Overview:
Experience Unrivaled Cleanliness with Shine Armor Interior Cleaner 
Shine Armor Interior Cleaner sets the new standard for interior cleaning. Formulated with precision, this powerful cleaner penetrates deep into your upholstery, carpet, and surfaces, effectively removing stains, spills, and grime. It works like magic, restoring the original beauty of your interior with ease.
What sets Shine Armor Interior Cleaner apart is its advanced formula, free from harsh chemicals and toxins. This ensures a safe and non-toxic cleaning experience, making it suitable for use on all interior surfaces without causing any damage or discoloration. Trust in its gentle yet potent cleaning power to leave your interior looking fresh and vibrant.
Versatility is key when it comes to Shine Armor Interior Cleaner. It works wonders on various surfaces, including fabric, leather, vinyl, plastic, and more. From your car seats to your home upholstery, this versatile cleaner delivers outstanding results everywhere it touches.
Benefits of Car Upholstery and Interior Cleaner
Versatile Application: From fabric to leather, vinyl to plastic, this all-in-one cleaner works effectively on a wide range of interior surfaces.
Refreshing Fragrance: Delight your senses with a subtle and pleasant fragrance that leaves your interior smelling clean and inviting.
Safe and Non-Toxic
Enjoy peace of mind knowing that Shine Armor Interior Cleaner is free from harsh chemicals and toxins, ensuring a safe and gentle cleaning experience.
Deep Cleaning Power
Eliminate stubborn stains, spills, and dirt with ease, reviving your interior to its original splendor.
Professional-Grade Results
Experience the same level of cleanliness and freshness as professional detailers right in the comfort of your own space.