Graphene Soap aids in detoxifying ceramic coatings or can act as a standalone wash for an uncoated vehicle. Despite being pH neutral, this formulation utilizes aggressive, smart surfactants to actively decontaminate a coating to return hydrophobic characteristics without relying on alkalinity to dry out or strip the paint.
Evolution of an old product that was SIO2 based shampoo, instead of just having SI02 silica in it, it has the graphene resin, just like the "new line" - tire coating (Graphene Tire Shine), Crisp+ Ceramic Glass Cleaner, and the upcoming Nano Glass product together — all will have the Graphene Polysilazane resin
At it's core, it's a Graphene Polysilazane resin infused into the soap 
It has lower concentration so you can use it as a soap: removes road grind, cleans dirt and salt well 
While it cleans the residue, it's still depositing a little bit of graphene coating as you're washing
And after abut 3-4 washes, your car is becoming more noticeably hydrophobic because it's adding some protection as you use it
It also compliments other items too: if you use Fortify 2.0, and the car gets dirty or salty, you can use the graphene soap as you wash it, and it won't take it off while adding back a little bit of protection 
Customer Reviews
Write a Review
Ask a Question
Filter Reviews:
shine armor
suds
water spots
shipping
little
water
amount
wash
bucket
soap
05/02/2022
Paul M.

Ireland
04/23/2022
Mgysgt R.

United States
Good stuff
I used this on my 2017 1 ton 4x4. It looks new except for the dents I have put into the ole girl. Anyway she looks new. Sweet!
03/20/2022
Leon K.

Australia
Shiny CX-5
I recently upgraded my car, and the dealership couldn't believe that an 8 year old car was still as shiny as the new version I was buying. Got a great trade price! The new car has already received 3 coats of Shine Armor, and I get positive compliments almost daily. Love this stuff!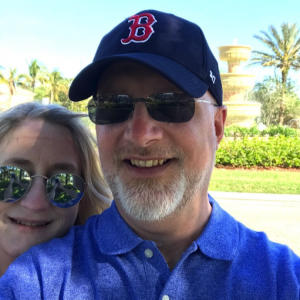 PM
09/17/2021
Paul M.

Canada
Easy extra protection
Graphene + Ceramic! Easy to apply and works fantastic. The front of a Tesla Model 3 is a bug magnet and with this treatment the dirt and grim just sprays off! People ask how I keep my car so clean. Oh and the interior spray is a must too. Keeps the seats it showroom condition.