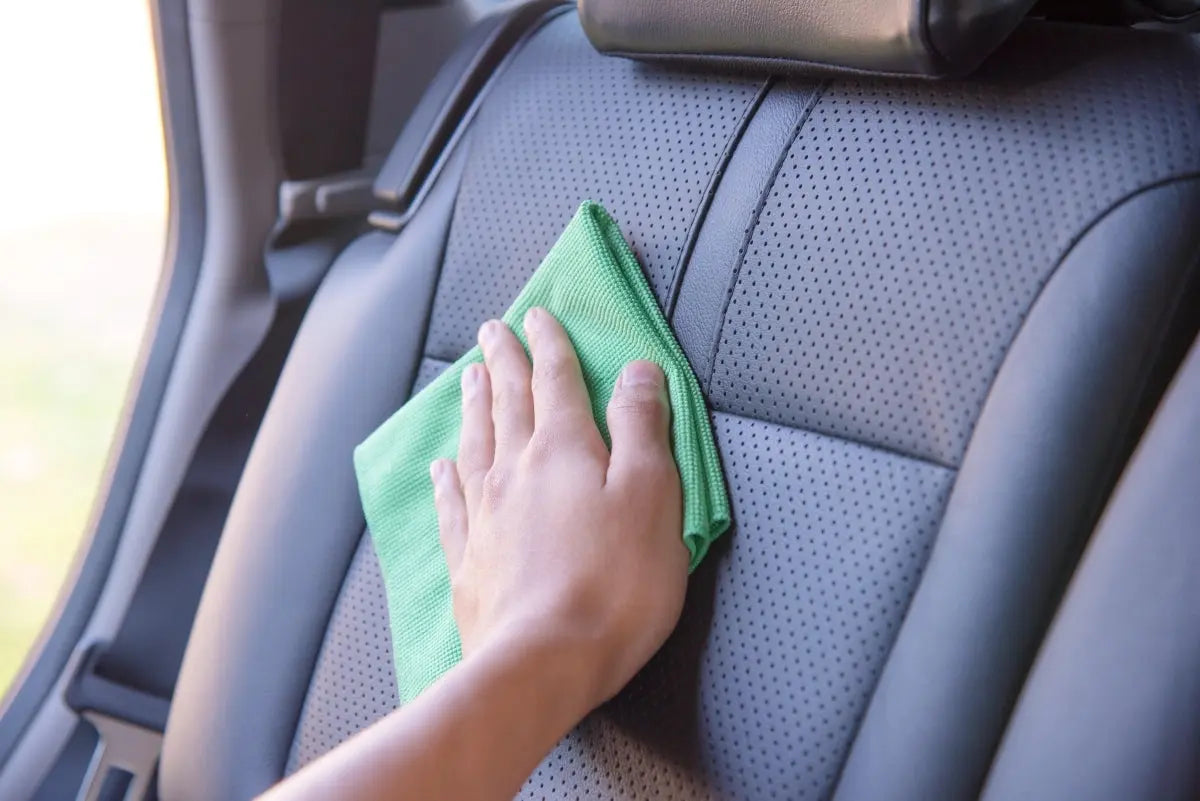 When it comes to keeping your car's leather looking and feeling great, you deserve the best. So, we've done a little research for you. These products are the winners of 2023. Read this article in shine armor blog.
What is Leather Cleaner and Conditioner?
Leather cleaner helps clear away gunk and grime from use, without damaging the leather. Car leather requires a very gentle cleaner so that the material is not damaged or stained. Leather conditioner helps keep your leather interiors supple and soft. 
Why Bother Conditioning Your Car's Leather?
Without regular conditioning, leather can become dry, cracked, and rough. While that might not sound like a big deal, dry, cracked leather is just a few steps away from ripped, torn, and worn-down leather. Conditioning your leather literally helps extend the life of your interior and the value of your vehicle!
OUR TOP PICKS
Best Dual Cleaner + Conditioner
One advantage of using a dual clean and condition product is that it saves time and effort compared to using separate cleaners and conditioner products. It also ensures that the cleaner and conditioner are designed to work well together and complement each other.
Use this dual-action product every other month, and keep your interiors clean and soft.
Pros:
Cost-effective

Long-lasting results

Easy to apply
Cons:
Application rags sold separately
Shine Armor All Purpose Interior Cleaner
Best Cleaner
Honey leather cleaner is our pick for the best cleaner for leather car seats. This cleaner is gentle, yet effective in removing dirt, grime, and stains. Remember: never use household cleaning products, such as detergent or all-purpose cleaners! 
Use this leather cleaner as needed, as using it too often can dry out your interior.
Pros:
Water repellent

Cost-effective

Good for any leather good
Cons:
Application rags sold separately

Some dislike the smell
Leather Honey Leather Cleaner
Best Conditioner
This leather conditioner helps to keep your interior soft and supple. It contains natural oils and waxes that penetrate the leather to provide long-lasting protection. It also helps to restore the natural color and shine of the leather, so it looks like new. This is a great way to retain the value and appeal of your car.
Use this deep conditioner once every three months to protect your leather from drying.
Pros: 
Protects against UV rays

Easy to apply

Goes a long way
Cons:
May darken color of leather

Application rags sold separately
It is important to note that not all leather is created equal. Some cars have synthetic leather or vinyl which is not the same as genuine leather. Always check the label of the car before buying a cleaner or conditioner.
At Shine Armor, we put time and effort into researching and developing the best leather cleaner and conditioner for cars, as well as new car leather protection, so that you can keep that luxury look and feel. Trust us to keep your leather looking and feeling like new!