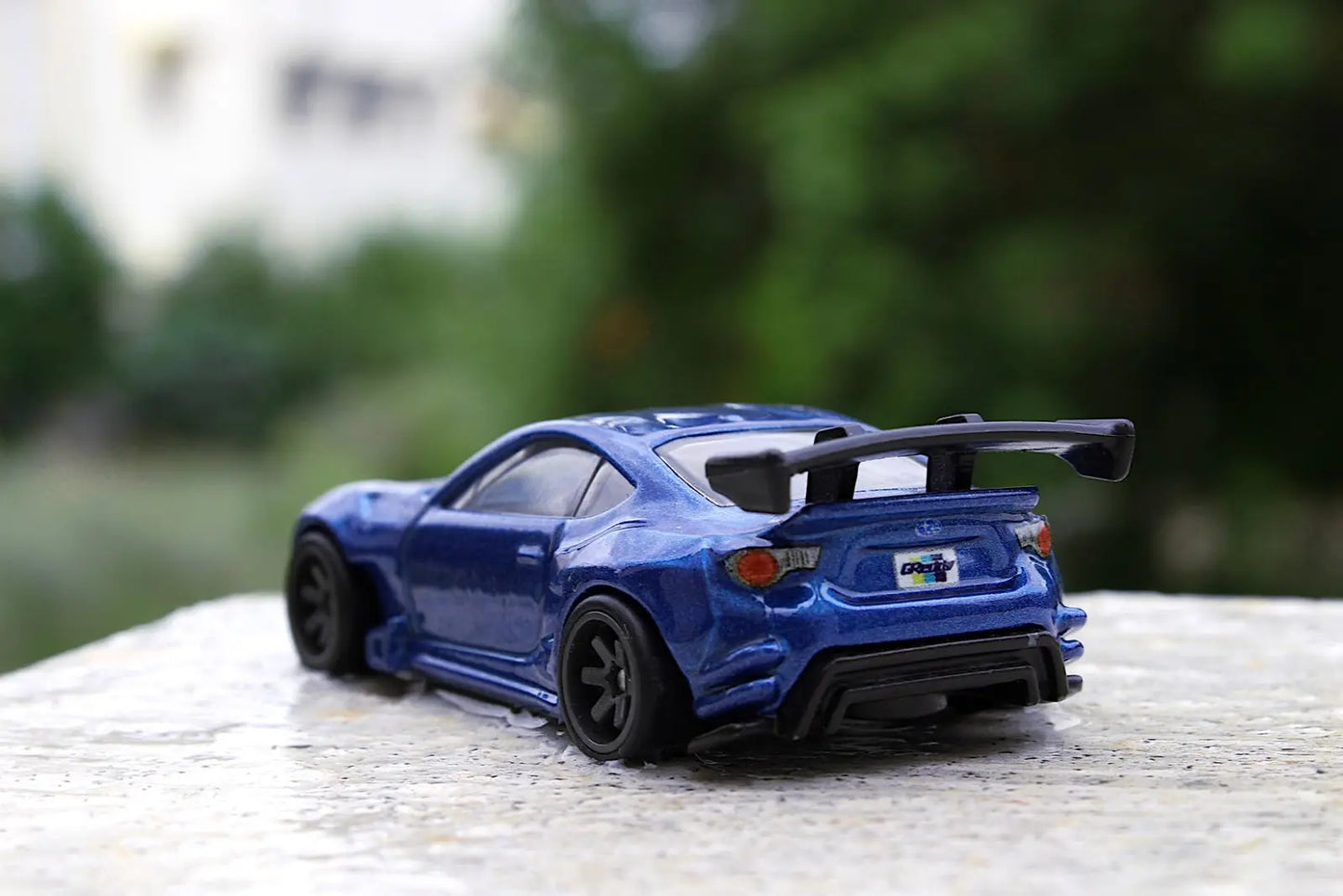 Just when you thought this year's shopping list was going to be easy, or that you were going to buy gifts early or have a nice relaxing virtual shopping trip, that's when you remember: someone in your life is obsessed with cars. 
Okay, it may not be an obsession, but for anyone truly passionate about their vehicles, this becomes a great time of the year to take that gift one step further than the standard throw blanket or sweater. 
Regardless if we're talking about your sibling, spouse, boyfriend, girlfriend, mom, dad, or grandparent, their passion has created an opportunity to give them one amazing gift, and we're here to guide you through it. Read on to learn more in this article of shine armor blog!
Related car detailing products:
First Step: What Exactly is Your Person Passionate For?
The first question you have to ask to unlock the potential for that amazing gift is figuring out exactly what your person is passionate for -- sure, they're a "car lover," but car culture enthusiasm has many faces. 
For some enthusiasts, it's about the specific make. 
Of course these are the easiest enthusiasts to buy for in most cases, with the popularity of Ford, Dodge, Fiat, Ferrari, and other big name companies slapped onto shirts, hats, golf balls, blankets, clocks, mugs, and really anything else you can think of all around the world. 
This isn't always the case when your car lover has an eye for classics, as companies like AMC or Tucker have long been bought out or set to the side as time has passed. Of course, we have a trick up our sleeves for those gifts as well -- stay tuned.
Many people have also found a passion in a series or model. 
In many cases, the popularity of long running series allows gifts to be easy to find still today, as cars like the Camaro and Mustang continue production while also remaining popular in the classics realm by collectors. The same could be said for American icons, such as the Thunderbirds, Galaxy, or Bel-Air, as their legacy holds strong even 70 or so years after production. For these series-loving owners, owning something with any year vehicle within their passion would bring a smile to their face. 
Finally, there's the enthusiasts that have just one particular favorite. 
They have found the car that exactly represents their opinion of a perfect car. They may only like the 1966 Chargers, or only like the 1993 Mazda RX-7 FD, and no other year or model could possibly compare.
It's not too hard to figure out what kind of car person you have; sometimes it's as simple as talking to them and letting them tell stories and talk about what they love. As car people ourselves, we love to express our passion and spread our stories every chance we get, so sometimes, having the chance to ramble a little and just get to share shop talk is a gift in itself. 
5 Perfect Types of Gifts
To choose exactly which gift will be perfect, you'll have to get to know your enthusiast a bit. Do they prefer jackets or sweaters? Will they wear T-shirts or Hawaiian shirts? Do they wash their car or just detail it? Do they go to car shows? How about track days? These details will help you choose one of the five best types of gifts below.
#1) Clothing
One gift that seems a popular choice every holiday is clothes. Either due to their availability in so many options, or how simply customizable they can become, clothes remain a great option for your automotive enthusiast. 
One option for clothing goes back to the type of enthusiast, focusing on the brand, model, or generation of a car. Sometimes it's even a specific model or year if they are more popular such as the always-loved 1965 Mustang. These gifts always find themselves well used, as many car lovers will wear them to car shows and events, or just toss them on to lounge around the house. 
If your enthusiast loves a specific automotive product or accessory brand, clothing also becomes a great gift. Let's say your aunt only puts STP additives into her car, and believes in their products through and through -- an STP hat may be a simple but thoughtful gift. Companies such as Valvoline, AmsOil, Sunoco and many more have become extremely popular due to their long history of products, and their use in motorsports. 
Which brings us to our next option: motorsports. For many enthusiasts, racing ties the love for vehicles with the love for competition. A shirt from their favorite race series may be a perfect option, especially the less popular series such as a shirt from American Rally Association, or USSA Snowmobile Racing, as these products will almost never be on a store shelf and require you to actually attend an event or special order online. 
One of the best parts about choosing clothing are the reasonably priced customization costs from many online or local print shops. If your enthusiast has a picture of their sports car parked along a California cliff from that vacation many years ago, and you see it as their background or it's the picture they show when talking about their car, this is the absolute perfect gift. 
If they are new to racing or race in an unknown series, such as Figure 8 Schoolbus Racing, you could have a shirt made with the series, their name, their number, or any other option you could imagine. This is especially a great option if you took a trip together and couldn't find that perfect souvenir while driving through the mountain, giving you the option to add the year or your favorite pic from the trip onto a t-shirt.
#2) Exterior Care Products
One similar opinion between many enthusiasts is the importance of a deep shine. From that brand new luxury sedan to that decades-old classic muscle car, the visual appeal of a sparkling shine is a breathtaking treasure.
When considering a present for your vehicle lover, consider the possibility of quality cleaners and protectants. From automotive soaps designed to protect the paint from rocks, wind, water, and the Sun, to wax and ceramic spray coatings, these products make amazing gifts for your car lover. Many companies have designed full detailing kits, with sprays and coatings intended to work together to give the best result.
Keep in mind that many car lovers have a product they are passionate about, but without a doubt you can find something that compliments their favorite product with options such as hydrophobic glass coatings, an exterior care product that's helpful to any year, make, or model. 
There's nothing worse than getting into a vehicle excited for the day only to find the interior's dirty, or filled with a bad odor. Quality interior cleaners can make all the difference for an enthusiast. Areas such as the carpet are known for holding odors, and a carpet or cloth soap is essential for a deep clean. 
Be sure to check if the seats in your car lover's vehicle are vinyl or leather, as the cleaners differ. 
For vinyl, an upholstery cleaner is a must as it not only cleans down into the textures, but leaves a coating to protect against sun and moisture damage. 
If the vehicle is equipped with leather seats, be sure to find a deep cleaning leather soap and conditioner to avoid cracking and promote a long lasting high end finish.
#4) A Model of the Car
For enthusiasts of a make or model, this can be easy; for an enthusiast with a rarer vehicle they hold near and dear, this will be a bit harder but highly worth the effort. 
A growing demand for car owners from the lowrider scene to the import scene is the demand for replica builds. What's better than having your favorite car in the garage? A mini replica of that car to show off on your work desk, in your house, tucked in the man cave or she shed, or even on your dash at a car show. 
While many stock cars have been produced over the years, a recent growing trend by artists has been replicas of an exact car. From paint colors to decal layouts, this artform has continued to grow as an amazing gift opportunity. Artists have begun crafting everything from imports, to American classics, to mud trucks.
#5) A Day at the Track
One gift that has remained perfect for any auto enthusiast has been a track day. It's important to understand what your car lover would want out of a track day, as a wide range of events are held across the country for various styles and experiences. From a mild speed drive around a classic raceway surrounded by racing classics, to the high speed thrill of supercars, these events can match the enthusiasts' wants. 
It's important to understand there is a risk with using your own car on a track day, and the enthusiast should ease into it. These days have also played the amazing role of introducing enthusiasts to the idea of hobby racing, with a focus on friendly competition and enjoyment. Sanctioning bodies such as the SCCA, the NSRA, and many more have continued to hold events from road courses, to rally or rallycross events, to autocross. These events hold classes from beginners to competitors, making them a great option for all enthusiasts and a great gift that can be the beginning of a lifetime of a new type of car-based enjoyment.  
Summary 
With the idea of car (and truck and even motorcycle) enthusiasts being any age, any gender, and from any background, gift options can become endless. 
The good news is: the fact that you're gifting something that really shows you know what's important to them makes something as simple as an ugly Christmas sweater with their car on it a work of art. For Christmas, Hanukkah, Valentine's Day, their birthday, or a gift just because, an automotive-related gift is the perfect way to show someone you care.