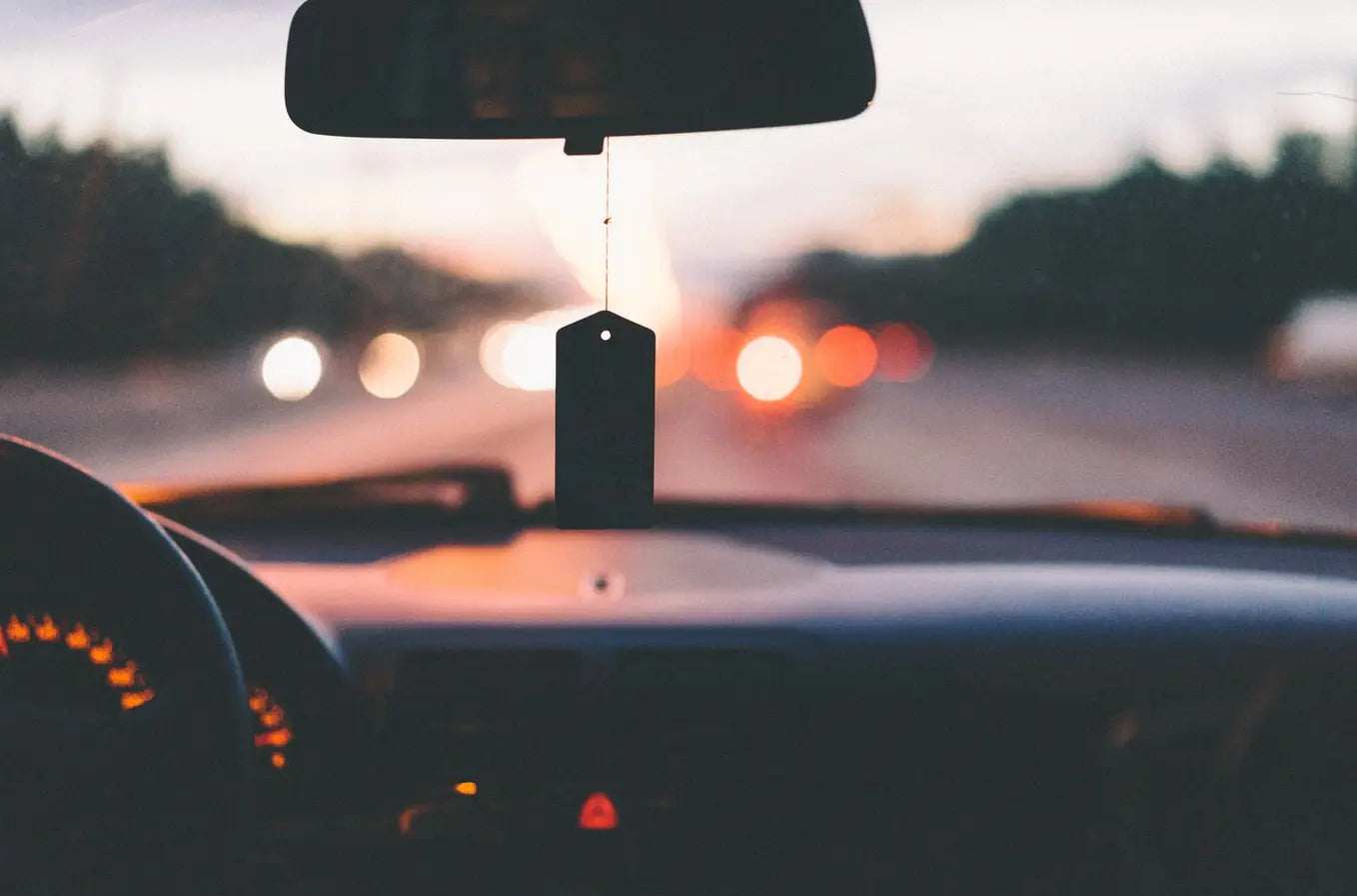 One of the absolute worst experiences is the rude awakening of a vehicle's stinky odor smack you in the face. Aside from the all-important priority of keeping your car clean inside and out, the next step to keeping your car fresh is to choose a car air freshener.
But, before we get into which air freshener is best to keep in your car, let's delve into the many reasons you should take air fresheners and overall cleanliness seriously. Read on to learn more in this article of shine armor blog!
Related products in shine armor:
Reasons for Car Air Fresheners
Can help with pet odors. If you happened to not use washable or removable seat covers for your rear cargo space and your car seats the last time you took your furry friend along for a ride, there is a strong possibility that your car is going to smell just like that pet that you travel around with. Using a car freshener is a great way to combat a pet stench in between interior car cleanings. 
Bring back some of that new car smell. The more we drive our cars, the more our vehicles often need a bit of refreshing. "New Car Smell" is arguably the most famous air freshener scent to give that used vehicle the smell of being new again.  
Bring out the therapeutic qualities of driving. Take control of your mood while you are driving all over town with a car freshener that can relax you during hectic commutes. There is actually a term for therapeutic benefits conjured up through your sense of smell - aromatherapy.
Cover up the smell of cigarette smoke. Guess which odor is one of the toughest to get out of your vehicle? Cigarette and cigar smoke can get soaked into the fabrics that are in your car's upholstery, and it usually takes a professional interior cleaning to get rid of the smell. Luckily, an air freshener can come to the rescue to help reduce the odor. 
Refresh your vehicle's smell before you sell it or trade it in. Be honest, would you buy a used car that smells horrible? It is important that you keep your car smelling fresh, especially as it gets closer and closer to the time that you want to swap it out for a new one. 
Considerations When Purchasing Air Fresheners
New cars have real new car scents: That lovely new car smell is almost as temporary as our new car being new, as the new car small usually comes from a combination of fresh new interior materials like new leather, new carpets, and new vinyl panels. Needless to say, you won't actually find your car's specific interior smell in a new car smell air freshener!
Covering up bad odors, not destroying them: If your car has a terrible odor problem that won't go away, this will not be solved with car air fresheners. The clean scent will just sit on top of the dirty one, which is why it's important to take the time to clean your car interior and address the problem at its cause! 
Try to avoid big messes altogether: Seats and carpets soak up messes regardless of which air freshener you pick. Consider not only keeping your car clean, but not allowing cigarette smoking or the consumption of stinky foods by you or anyone else in your car.  
Types of Car Air Fresheners
Gel Fresheners
This car air freshener uses absorbent gel in a resealable container to tackle funky smells. Gel car air fresheners are designed to be left beneath a car seat or in a cup holder, with many having an adjustable setting to be able to set the intensity of the scent. 
Traditional Cardboard Fresheners
One of the most common air fresheners is the cardboard one, typically shaped like a tree that dangles from a vehicle's rear view mirror. They don't really last that long in comparison to other air fresheners, but the fact that they are among the most inexpensive options out there at about a dollar a piece keeps people buying them. 
All Natural Absorbers
These premium air fresheners consist of bamboo or charcoal that come in a mesh or burlap sack, which captures odors naturally, and generally in a manner that lasts longer than other car air fresheners. The caveat here is that it only captures odors and generally doesn't provide a new scent. 
Spray
Car air freshening sprays allow you to use as much or as little as you desire by spraying them on cloth interiors and carpets. There are also some sprays that you actually saturate your car with also so the scent soaks into your interior. 
Clip-On for Your Vent
Car air fresheners that clip onto your vehicle's air vents provide rapid odor relief. Put one vent clip in each air vent across your dashboard and your car will smell clean and fresh without much effort!
So, let's get to what you've been waiting for: our recommendations for the best car air freshener!
Best Everyday Car Air Freshener: Febreze Linen & Sky Air Freshener Clips
Febreze already has a recognized name in the cleaning arena. Now you can not only use Febreze air fresheners in your home, but you can take them along for the ride as a mini clip-on for your vehicle. These are the best car air fresheners because of their ability to not have to be sprayed, sprinkled, or left anywhere in the car where they might get stepped on or even spilled. They also don't have to hang from your rearview mirror, where an air freshener can obstruct your view of the road while you are driving.
You can also take advantage of the fact that Febreze Linen & Sky Air Freshener clips come in clean, cool scents and a five-pack of air freshener vent clips to keep things smelling fresh for quite some time. It doesn't matter if you have the heat turned on in the late autumn or winter, or the air conditioning blasting during the late spring or summer--these vent clips will continue to provide a sweet-smelling drive.
Many of the available air freshening solutions use one product to distribute a fresh smell, but 
Febreze offers the ability to spread the same product across more than one vent if you wish, on whichever vent you would like it placed on either in the front or the back vents, meaning you can place a few up front around the dash and one or two in the vents directed towards the back seats, and the vent clips release the air-freshening scent as the air blows through them.
Like most car air fresheners, these will not be a substitute for actually keeping your car clean, but you will have the benefit of a refreshing smell to add onto a clean interior.
Best One-Time Freshening Treatment: Meguiar's Whole Car Air Re-Fresher Odor Eliminator Mist
If you are in need of the best car air freshener in a mist form that is jam-packed with value, Meguiar's Whole Car Air Re-Fresher Odor Eliminator Mist is your answer. This is essentially doing the opposite of what a stink bomb does: you click down a button and the spray will essentially bomb your car interior with a fresh scent that embeds into the interior. Keep the Re-Fresher can in the central area of your vehicle, and with just one application, your nose will notice the difference. Make sure your car doors are closed, windows are up, and everything is sealed so it can work its magic. Also make sure you don't have any other belongings in the car. Afterward, leave the doors and windows open for at least 10 minutes before getting back in your vehicle. Voila!
Summing It Up
Whether you choose the best car air freshener based on a one-time bomb or because of the ability to clip it right on to your heating and cooling vents, make sure that it is ultimately a smell that you and your regular passengers find to be comforting and not obnoxious to your nose. 
Don't forget to set some firm ground rules for eating, smoking, and trash left in your vehicle to maintain that fresh scent, too, so you don't force your car air fresheners to have to compete with harsh odors.
Above all, keep your car clean and tidy to make your new air freshener an added bonus and not a necessity!