The Top 3 New Year Resolutions For Intelligent Car Enthusiasts

---
Published by Mark Peter on September 11, 2019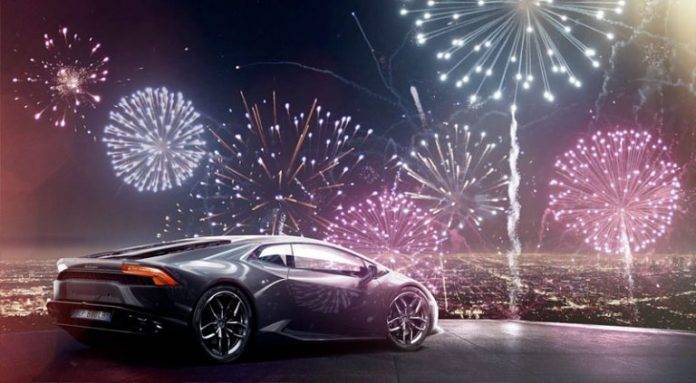 We love New Year's Eve here at Shine Armor.
It's the perfect time to set personal & professional resolutions for ourselves:
We'll stick to a diet & exercise routine.


We'll help more customers get premium quality while saving money.


We'll reach more people with our 'quality-first' philosophy.


We'll stick to a budget.


We'll find time to read a book a month.


We'll finally make Jim from Marketing accept he's in love with Karla from Customer Care…
While all that sounds well and dandy…
We feel it's our professional (and moral) duty to help intelligent car enthusiasts such as yourself make 2019 the year your car looks shinier, your wallet feels heavier and your trust is rewarded.
In order to do this, we have the 3 perfect New Year's resolutions for intelligent car enthusiasts:
Resolution #1: Switching to Si02

We simply can't stop talking about the wonders of this technology.
These days, resorting to usual car waxing methods is not the most effective way to save money and get your FULL money's worth.
While you can check our previous articles for more detailed information on why Si02 technology is the best investment for your car in the long run, here's a quick recap:
Si02 Technology Is Convenient Right From The Start.


Si02 is considered to be a proven formula by customers and professionals.


With water-based polymers you don't get hydrophobic, pollution or UV protection like you do from Si02 products.


Si02 is easy and reliable.


With Si02 you don't have to worry about scratches or swirl marks in the long run.
Resolution #2: Finding A Trusted Detailer

Finding a good detailer is like finding a good spouse…
He/she is somebody you need to be able to trust with your car and money. It's a big commitment, right?
For this reason, here are our top 3 rules to see if your detailer has your best interest in mind (otherwise, it's time to say goodbye):
His/her prices are NOT too good to be true (You can trust a certain standard of quality).


He/she DOESN'T promise you a 'fixed' price over the phone. (When you think about it, it's simply insane).


He/she GUARANTEES your customer satisfaction for 30 days or more.
Follow this to a 'T', and you'll never have to worry about a detailer scamming you!
Resolution #3: Stop Doing Automatic Car Washes

This is not a popular opinion…
We get it, we're all busy and a time-saving solution is incredibly appealing.
However…
Car washes in the long run could affect/ruin your efforts to keep your car paint and appearance in pristine conditions. They imply risks such as:
Scratches, grit and dirt on your car since the water used is recycled.





Corrosion from cheap cleaning agents.





Water spots from a 'less-than-ideal' drying process
Finding the time to do your car washing for yourself is not only therapeutic, but also the best investment you can make on your car in 2019!
Your Top 3 Resolutions In 2019 (Recap)

As always, for those unwilling to read the whole thing, here's a recap of the top 3 resolutions you should set for yourself in 2019:
Switching from regular car waxes to Si02 technology.


Finding a trusted detailer.


Stop doing automatic car washes.
Remember it's our professional (and moral) duty to help you make the most informed decision when it comes to car detailing products.
We're so confident in our quality and results, we offer: