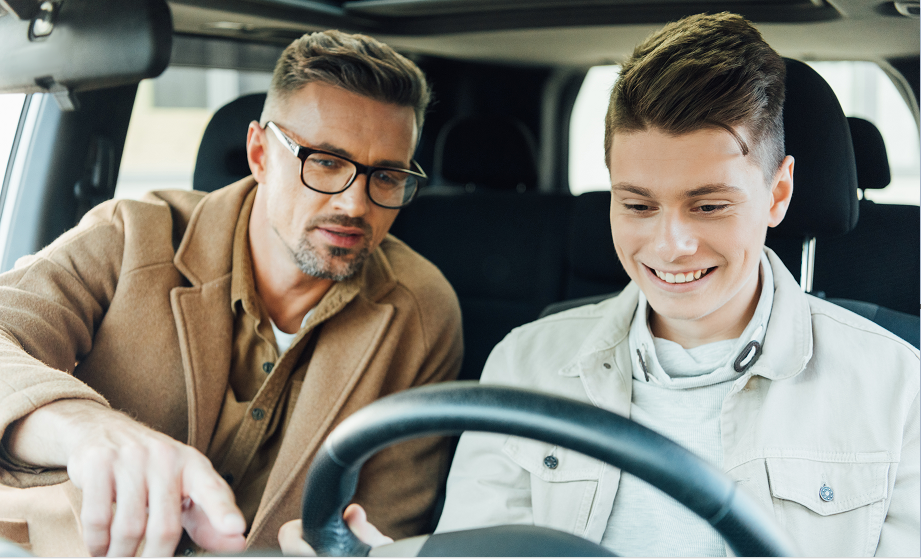 The Complete Guide To Passing On Your Love For DIY Car Detailing To Your Son
---
Published by Mark Peter on November 06, 2019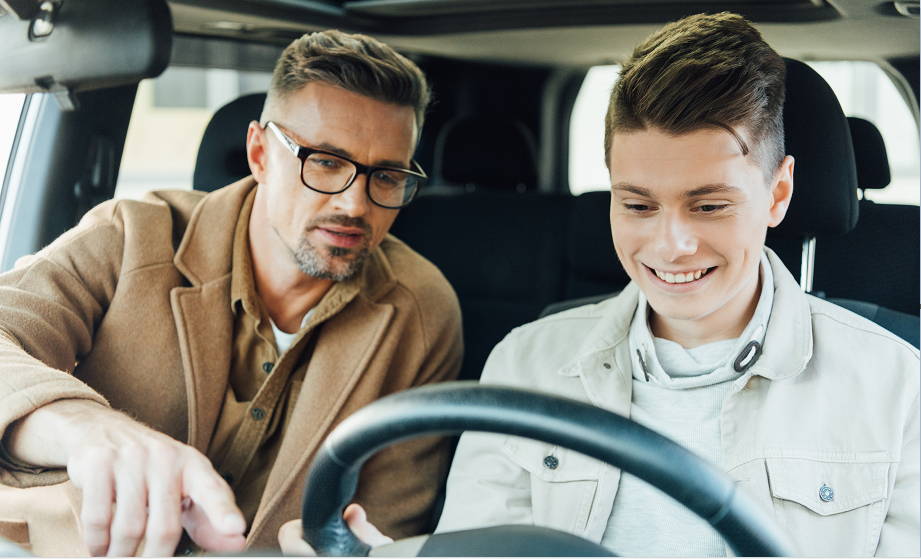 I remember my days as a kid, I've been the biggest car enthusiast since I can recall, and so was my dad.
My father and I used to collect scale figures of classic cars. Not your typical kid toy. There was no way in life I would play with those cars as I did with my tin soldiers or other "heavy-duty" toys.
I was perfectly conscious that those were collector pieces, and I knew the hard work that was behind them.
From assembly to painting, I loved helping my father bringing those gorgeous scale cars to life. We could spend hours and hours, without even noticing how time flew, while we were sitting by that wooden table with brushes and tools out.
Even before I was old enough to be able to help with such a delicate job, I simply sat in front of my father watching how he worked, mesmerized for hours.
It's been 5 years now since my dad passed away, and shortly after he left us, I took the cars that were still displayed in the living room and took them home. Read on to learn more in this article of shine armor blog!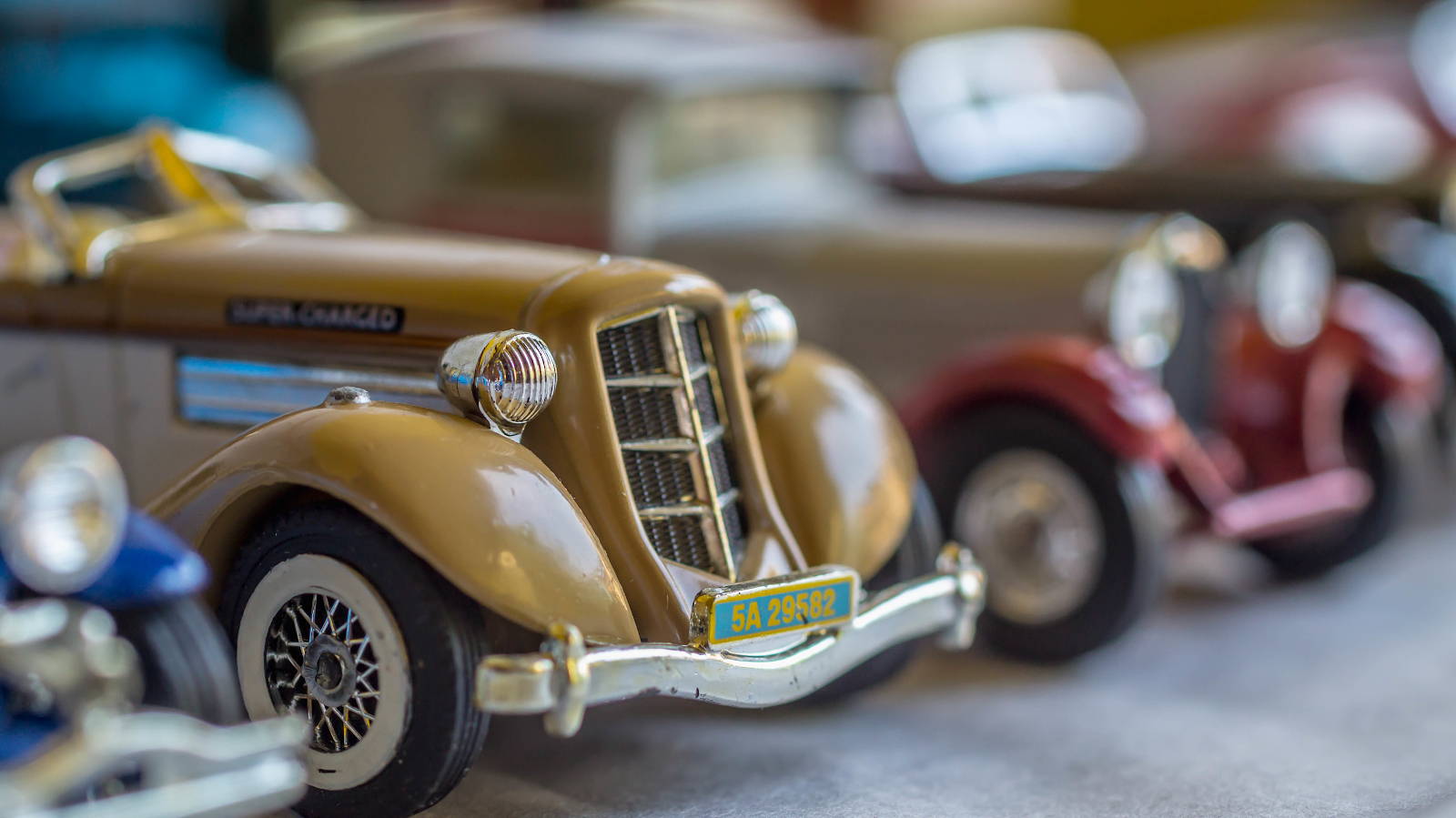 Now I have them showcased in my studio, reminding me every day of the great man that raised me and all the time we spent together. Out of that whole experience with the car collection, there is one thing above all that I learned and still live by:
Attention to detail.
And that is something that I not only make sure to convey in everything I do, but It is also something that I want to pass down to my children just like my father did.
I'm now the father of a young man…
And believe me when I tell you how hard it is to say that. I guess me and my wife will always see him as our little boy.
Honestly, I don't know at what moment this happened, but he's about to turn 16.
He doesn't know this yet but I'm giving him a car on his birthday. I honestly thought I would wait until he was older, but I found an incredible bargain with my local car dealer and I couldn't let this chance pass by.
But before I even got him excited about it, he had to prove he is worthy of having a car of his own, and for that, I have to make sure not only does he know how to drive safely, but also he knows how to take care of a vehicle.
So I made him go through a trial by fire. He had to detail MY car.
For someone as fussy as I am, that was no easy task.
So everything started on a weekend. Of course, he wanted to hang out with his friends that weekend and he wasn't a happy camper when I told him he was staying to help me out with the car.
First thing in the morning, I woke him up and after a healthy breakfast, it was time to get into the garage.
As soon as we locked up in the garage, I rested a hand over the hood and looked at him straight into his eyes, then I told him:
"Son, there are 2 things you have to learn:
There is no one in this life that will get to love your car more than you do, therefore it is the responsibility of a car owner to keep the vehicle in pristine conditions.




No member of this family is paying $200 to a car detailer for something you can do yourself."
I honestly should be nominated for an Oscar award.
And no, I'm not trying to raise a stingy man. I'm not even trying to underestimate the job that professional detailers do.
Waxing, interior cleaning, machinery detailing… Those sorts of things I learned from a very young age from my dad and I want my kid to know that too. Not always will you have the money to spare in car detailing and there are certain things you have to know how to do, regardless if you can pay for them or not.
At that moment, my son thought he was there to help me with the detailing process, little did he know I was just there for supervision.
This was not a first-time rodeo for him either. I wouldn't risk my car's integrity if I didn't know he was fully capable of taking care of it.
If I knew he wasn't even into cars, I wouldn't have even bothered, but apparently the car "spark" flows in our veins. I didn't collect any of those car models as an adult, so I didn't have that approach with my son, but he certainly was obsessed with Hot Wheels since he was a toddler.
And now he was about to have his very own life-size Hot Wheels (If you can call that a 2013 Nissan Sentra).
But now it was the time for him to prove he's worthy of having his own car. And he better do, because I already paid the full deposit.
So the first thing he got to do was checking for the oil. I'm not going to lie, I was a little disappointed.
Although we've done it dozens of times together, he didn't remember how to.
I was obviously not giving him any instructions, so he had to Google how to do it.
Overall he did a great job. If you have technology at your disposal, all of those tutorials online and people that share their tips and tricks, you better use that. I'm just not that tech-savvy.
But he still has to learn this by heart! Technology fails, and so does memory, but I trust it better.
The oil condition was still good so no need to do a full oil change, he just filled it in to an optimal level.
There was nothing much to do about the machinery, as I make sure to check it very often myself. Now it was time for interiors.
Now he got to vacuum the whole thing. I have one of those super pro hand vacuuming machines.
He took his time to vacuum every inch of the carpeting. He even went below the seats and found a penny from who knows when…
Am I being surpassed right there?
The penny might've been dropped since the last time I did my interior detailing, but there is a chance it actually slipped my radar and my son found it.
I'm probably overthinking, but I swear this was a whole different experience for both of us.
He went in at the windshield, windows, and mirrors and scrubbed any mak with a microfiber towel. I thought those windshield wiper streaks were there for good, but I was probably simply lacking the strength of youth.
I'm talking like my dad when he was 70, what is becoming of me? I'm still young!
Anyway...
He did a great job cleaning the interiors. Using the right products to clean the carpeting, being extra careful with the leather seating.
I'm not the most emotional person out there, but I can't deny I felt "a certain way" when he picked those tiny little brushes and dusted off every last millimeter of those vents.
That is what I call attention to detail, and it is precisely what I was looking for.
Now, the exterior work…My little man picked a dry microfiber towel and cleaned it off.
The car was looking all clean and shiny, as it usually does.
Why was it so easy to clean the car?
Simple, because since I learned about the great benefits that ceramic coating brings, I immediately went in and applied it to my car. Ceramic coating mainly provides:
A water repellent surface that allows a waterless wash, which is also very sporadic as dust can barely stick to any surfaces.




Added protection to chipping and scratching, chemical damage like bird droppings and acid rain and also UV rays protection.




A gloss, shinier than when the car was brand new and lasting about 3 or 4 times longer than any wax or sealant.
Taking care of the car has never been easier, the fact that I'm detail-oriented doesn't mean I like to overcomplicate things.
And I'm lucky enough I was able to find the right DIY product of the first try and didn't fall for one of those crappy glorified waxes or went with a local detailer to be charged at least $500 USD.
Of course, I did my research to find the product that delivered all of the benefits of ceramic coating at a fair price, and it has certainly been one of the best decisions I've made.
I'm writing this very early on the morning, on my son's birthday.
His favorite breakfast, waffles, is waiting for him in the table, and so are the keys of his car and a new bottle of the product that is hands down the best DIY ceramic coating solution out there.
I'm talking about Shine Armor's Fortify Quick Coat.
Do you want to know why I swear by this product?