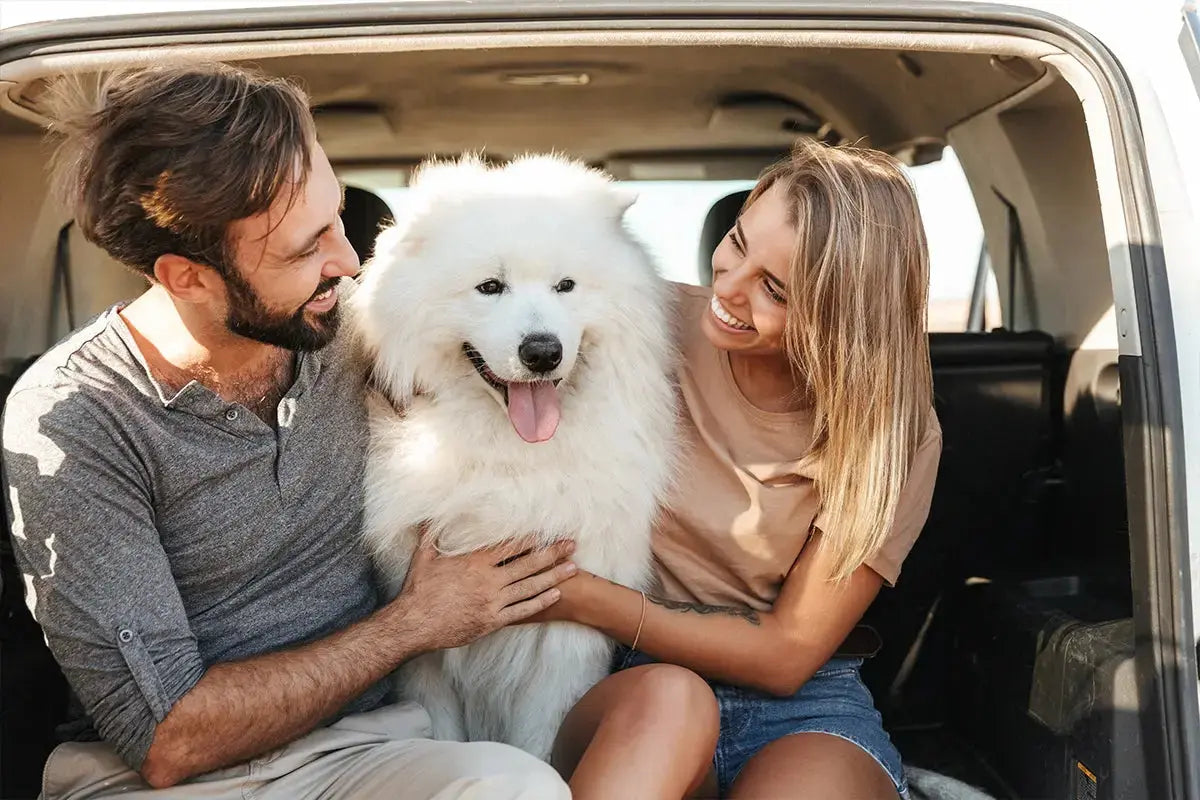 If you often take your dog on vehicle trips, the windows will likely be covered with hair and snout prints. Here are some fantastic cleaning tools to help you thoroughly wash your vehicle and detail it at home so it always looks its best. Read on to learn more in this article of shine armor blog!
Interior Car cleaning products: 
Car Upholstery and Interior Cleaner
Car Leather Cleaner and Conditioner
Plastic Restorer | Renew Your Plastic Surfaces
Firstly, seat coverings and vehicle mats can be removed
Want to avoid the hassle of cleaning dog hair and washing out stains in your car? The removable seat cover and floor mats will change your life! You'll be relieved not to spend hours in your tiny backseat, whether you use a properly made seat cover for your vehicle model or throw a sheet down.
Choose easy-to-clean materials such as rubber or vinyl when shopping for a vehicle mat. You may then pick them out and spray them down as required.
You can use rubbing alcohol
Rubbing alcohol may disinfect your automobile's inside while cleaning, eradicating smells and microorganisms. As a result, you may use it to clean hard surfaces in your car, such as the center console or dashboard.
However, natural materials such as leather and wood paneling may be more susceptible to the drying effects of alcohol. Clean dirt and debris from these surfaces using a slightly dampened microfiber cloth.
Secondly, use baking soda
But first, if you want to eliminate odors all around your automobile, sprinkle baking soda on the inside surfaces. Allow it to rest for a few hours with the windows open before vacuuming. After you've cleaned the dog hair from your automobile, apply baking soda to keep your textiles smelling fresh. This non-toxic chemical may be used in two ways.
How Pet Owners Can Keep Their Cars Clean
You can do a few things to protect your car from your pet's claws, dirt, hair, and other pet-related messes while on the road. 
Explore: Car Interior Cleaner
Here are some suggestions on how to maintain a spotless vehicle:
A seat cover like a hammock may be worth the investment
You may pick from a wide range of pet carriers, but many include a roomy perch for your pet that hangs from the back of the front or second-row seat headrest. Seat belts are essential to keeping your pet safe in case of a vehicle accident; don't forget to get one for your pet.
Always have a towel in your hand if you swim in the lake or get caught out in the rain for too long. You should also consider keeping a bottle of upholstery-safe cleaning solution in your car if needed.
If you drive with your dog on a regular basis, you should regularly vacuum the inside of your car to eliminate the notorious "dog smell." When you vacuum your automobile, you remove particles like hair, grime, dust, and other debris that might cause odors.
To reduce shedding hair in the vehicle, brush your dog before you take a trip. This way, you won't waste time and effort constantly vacuuming dog hair from your furniture.
Keep them in one area. This way, rather than having to clean a whole region of the vehicle, you can focus on a specific spot.
Now, let's move to the part about how to remove dog hair from your car in 5 different ways;
Lint Roller
This is a fantastic item to have in your vehicle for rapid hair removal. The adhesive paper will remove the pet hair; just run the lint roller over your carpets and furniture, and the sticky paper will do the rest.
Always carry a lint roller when you go out since they work best on newly shed pet hair. Lint rollers are wonderful for rapid cleaning since they are lightweight and portable but ineffective for getting into those hard-to-reach nooks and crannies. Keep one on your car's console to easily remove pet hair after each journey.
Vacuum Cleaner
As simple as it seems, this is one of the easiest methods to remove pet hair from your automobile. Standard household vacuums work best for removing hair, and portable vacuums also work well if you don't have easy access to a power outlet.
When cleaning automotive carpets, use a lifting motion to remove loose hairs up and out of the carpet fibers. Using harsh plastic vacuum heads to scour the carpet might destroy it.   
Rubber Gloves
This is a novel way to remove dog hair from your automobile. Put on some gloves made of rubber. Wet your rubber gloves and run your hands over the carpets and seats. Set up electric fans for a whole day to guide airflow through the vehicle to ensure the carpets are dry. This will aid in the evaporation of moisture. Depending on the sort of hair your dog has, the results may vary, but it's a helpful approach for cleaning your vehicle seats.
Steamer
A steamer can remove 99.9% of the germs and bacteria left by dog fur. It removes dirt, grease, and other stains by using small vapor molecules. Using just water, the intense heat from the steam kills bacteria, mold, and dust mites. 
To pick up and altogether remove dog hair from your automobile, use a bristle wire attachment in conjunction with the steamer. 
Dog Hair Cleaning Brush
Purchase a dog hair-cleaning brush. The brush generates a static charge, allowing you to remove dog hair from vehicle seats and carpets. It also has a solid but soft rubber that will not harm your upholstery. Several brushes, dog hair-cleaning stones, and hair-cleaning gloves are available, which some pros believe functions even better than brushes!
Conclusion
One of the challenges of dog ownership is preventing the pet from soiling the car's upholstery every time it enters and exits. Rather than worrying about whether your dog is allowed in the vehicle, you can utilize the techniques above to keep your seats hair-free and swiftly clean up any accidents that may have occurred.