One

Million+ Satisfied

Customers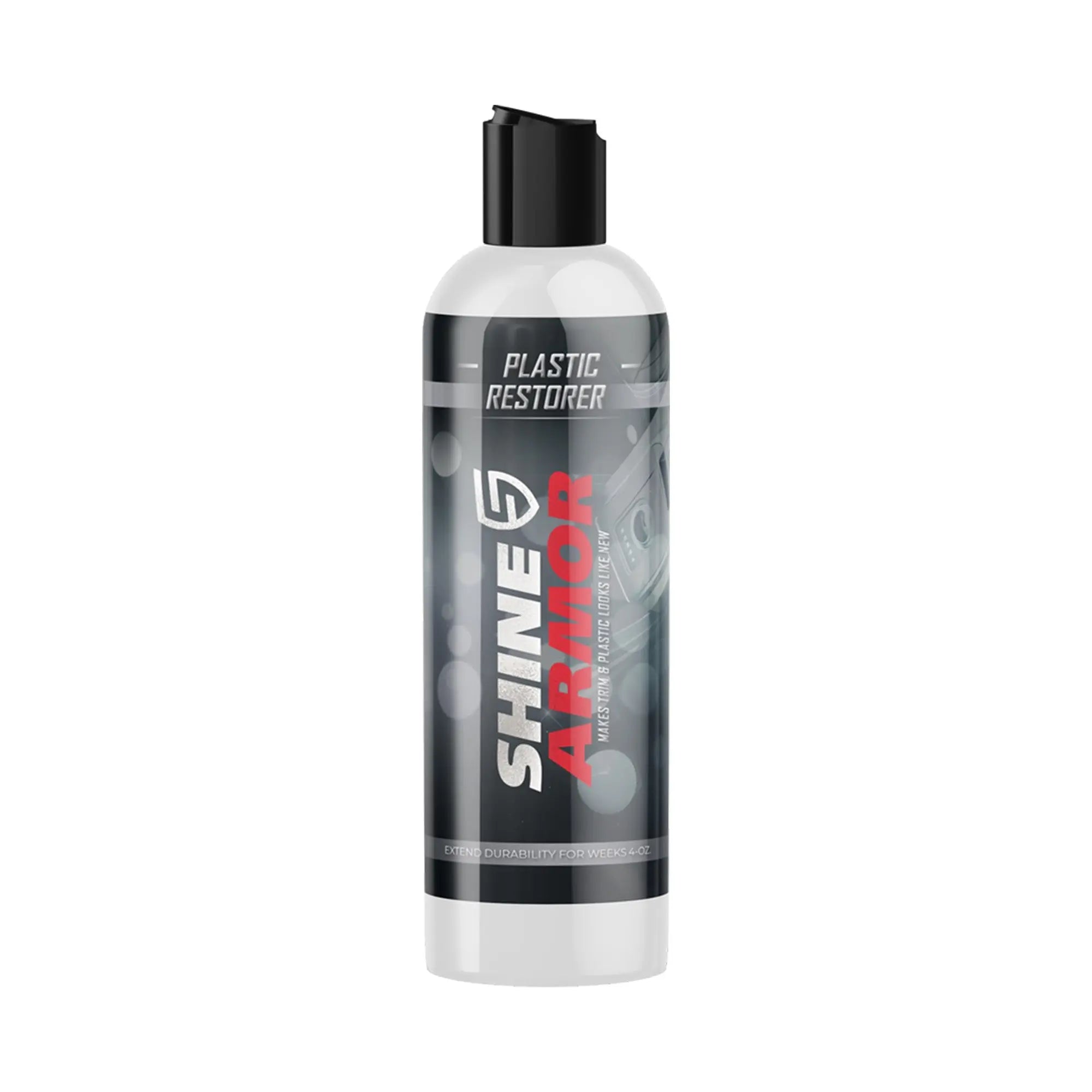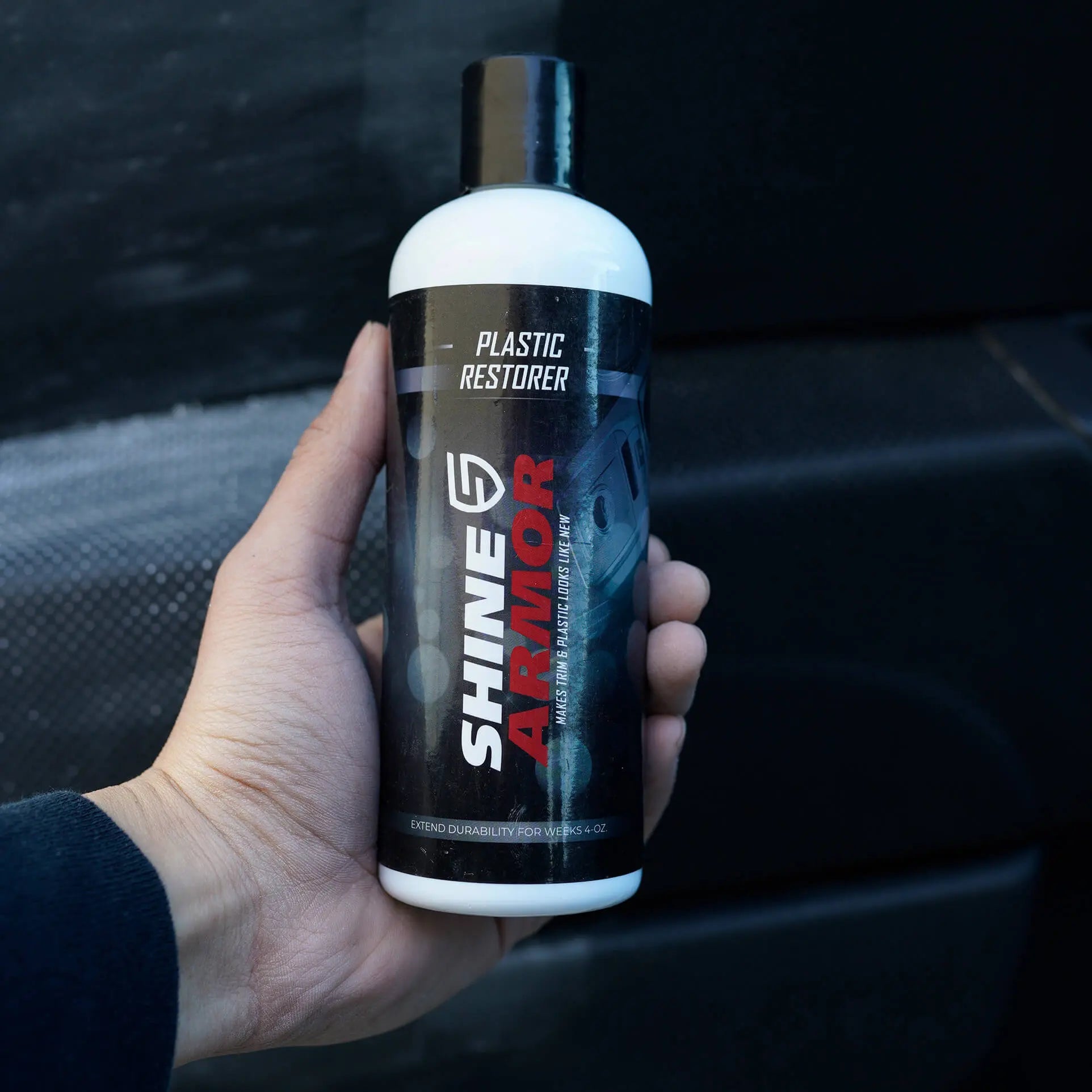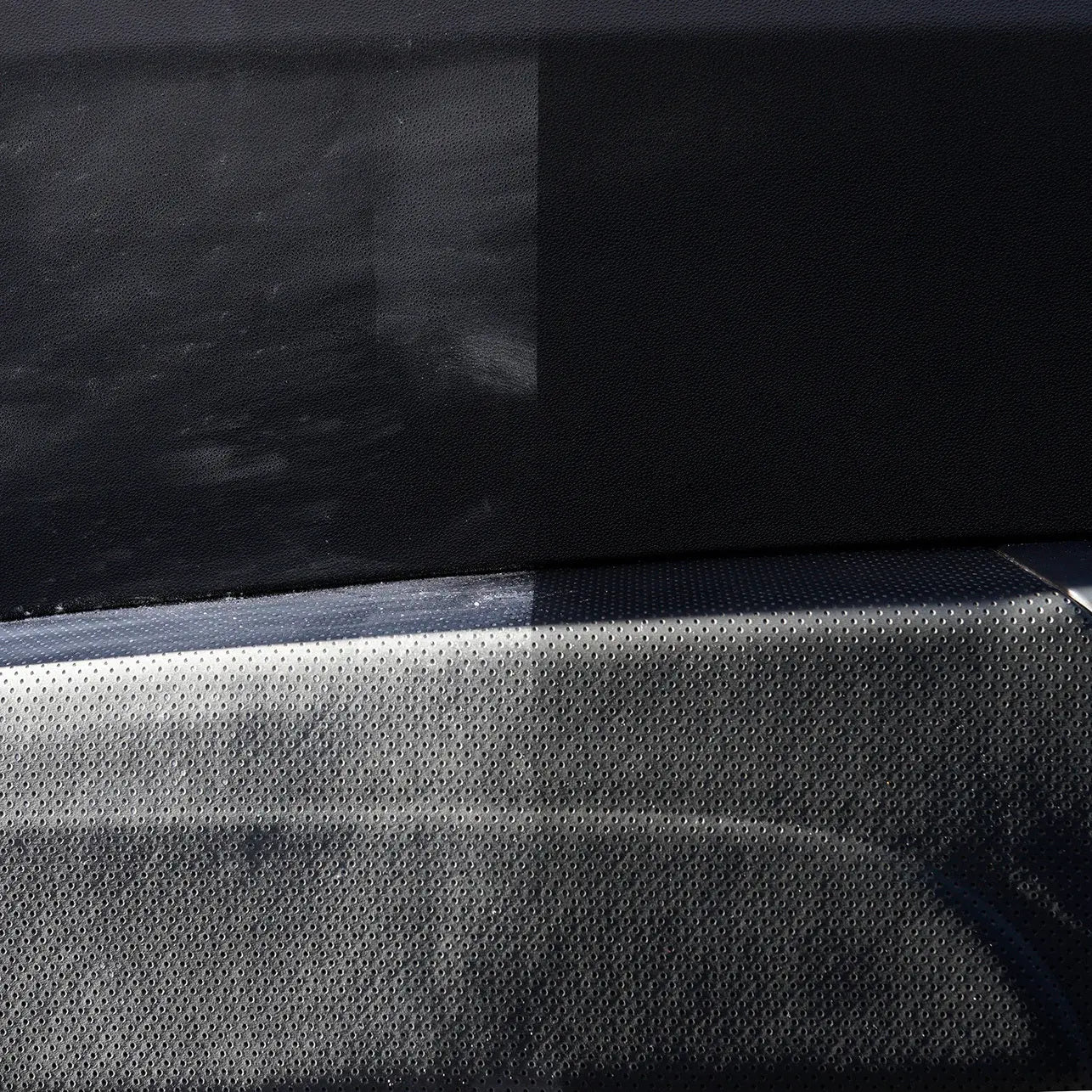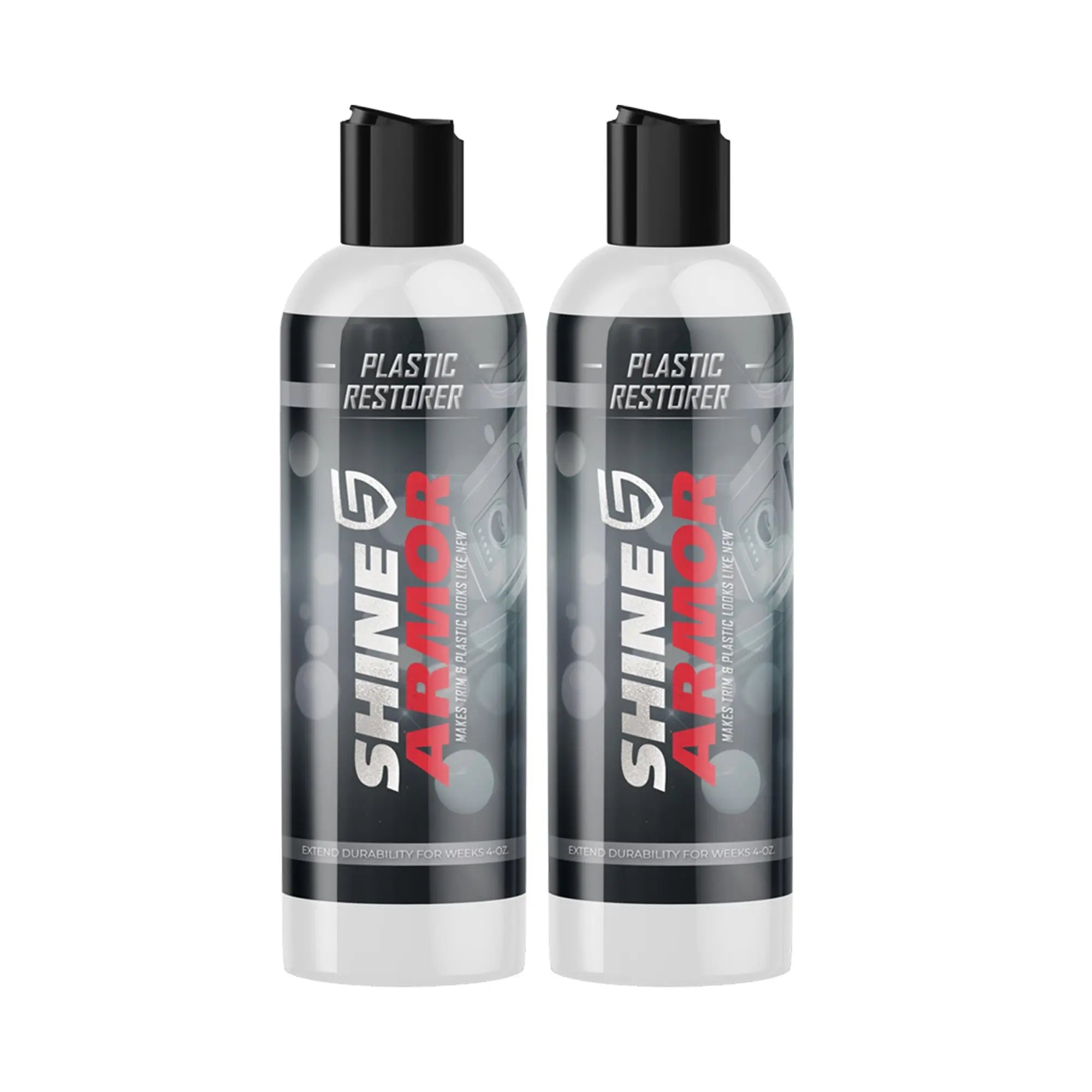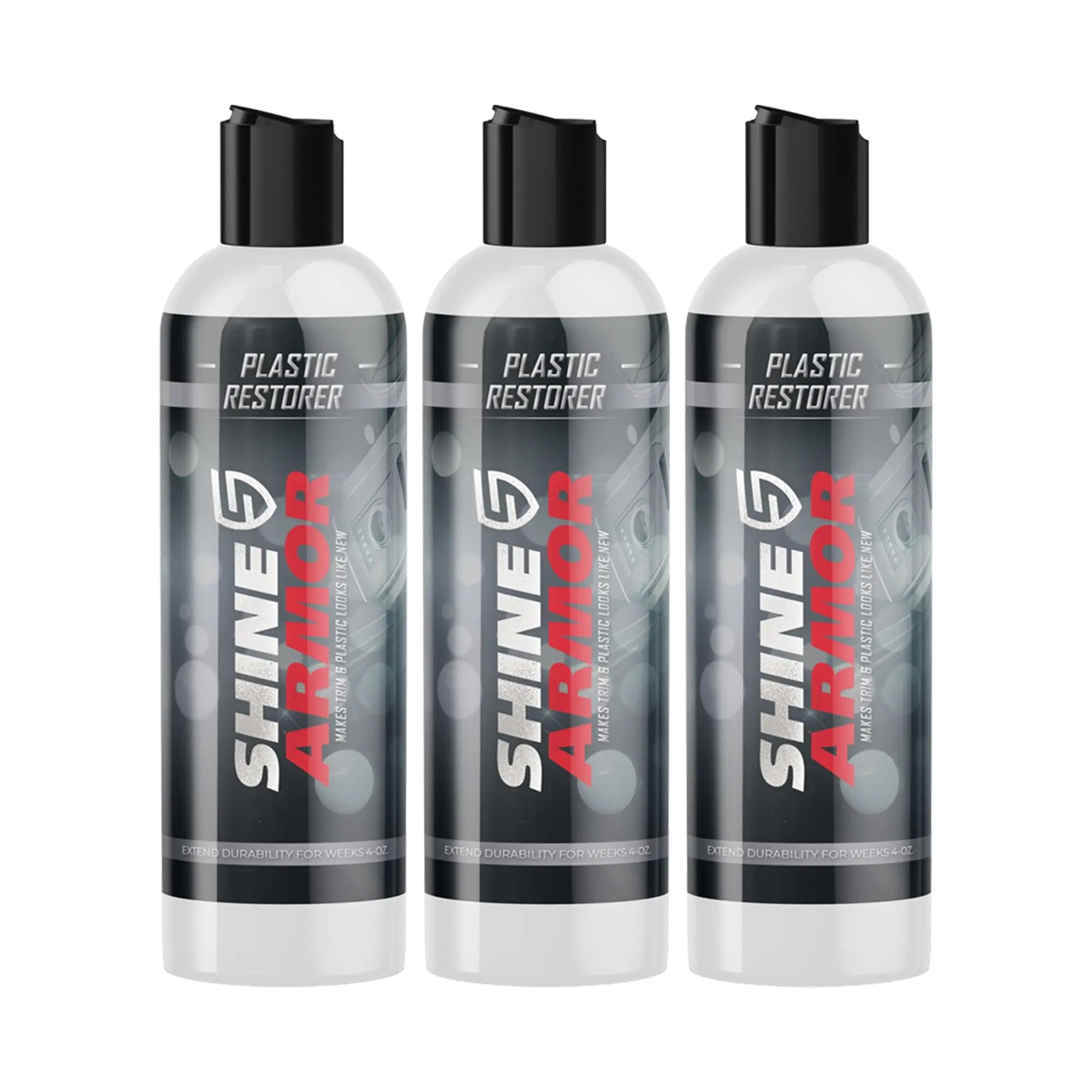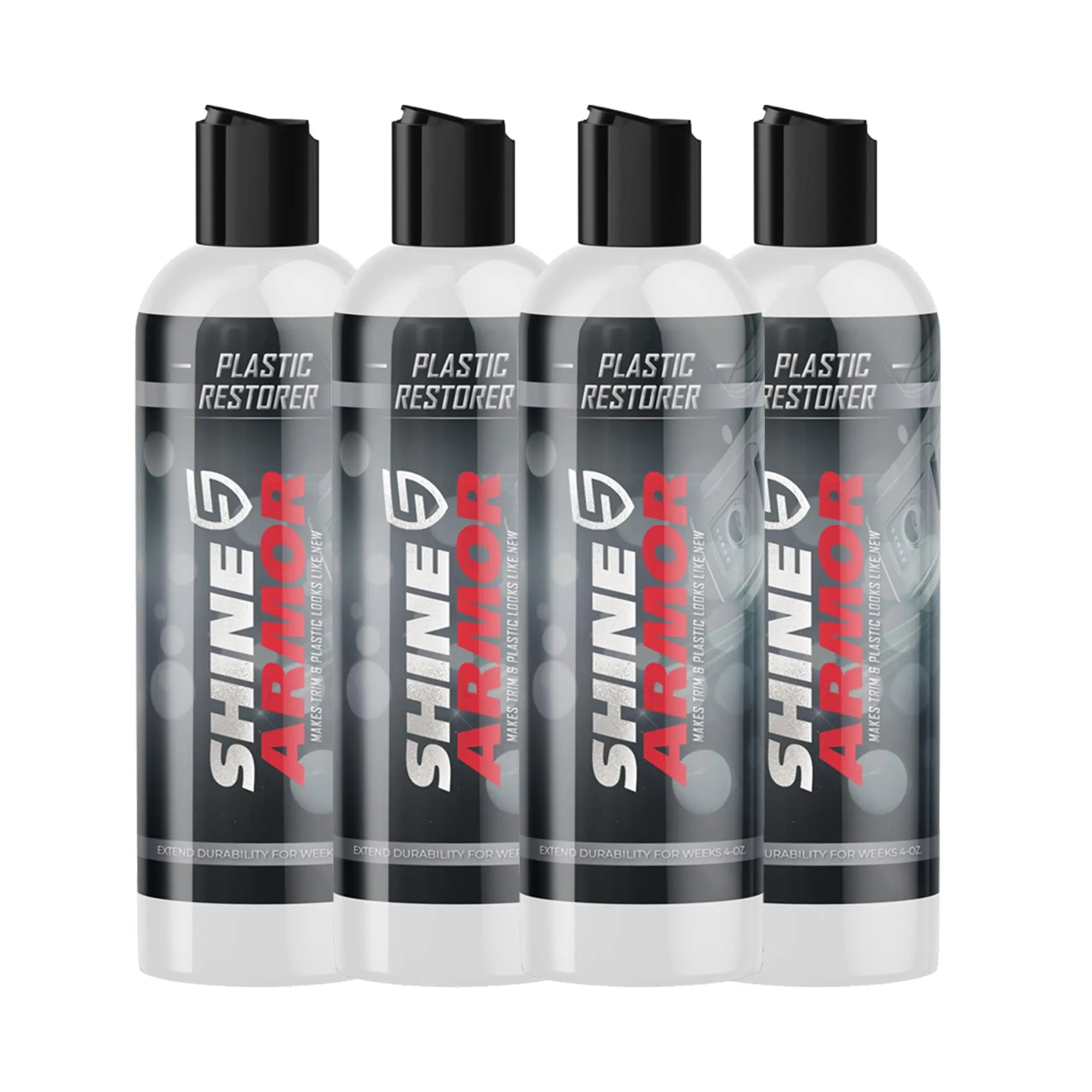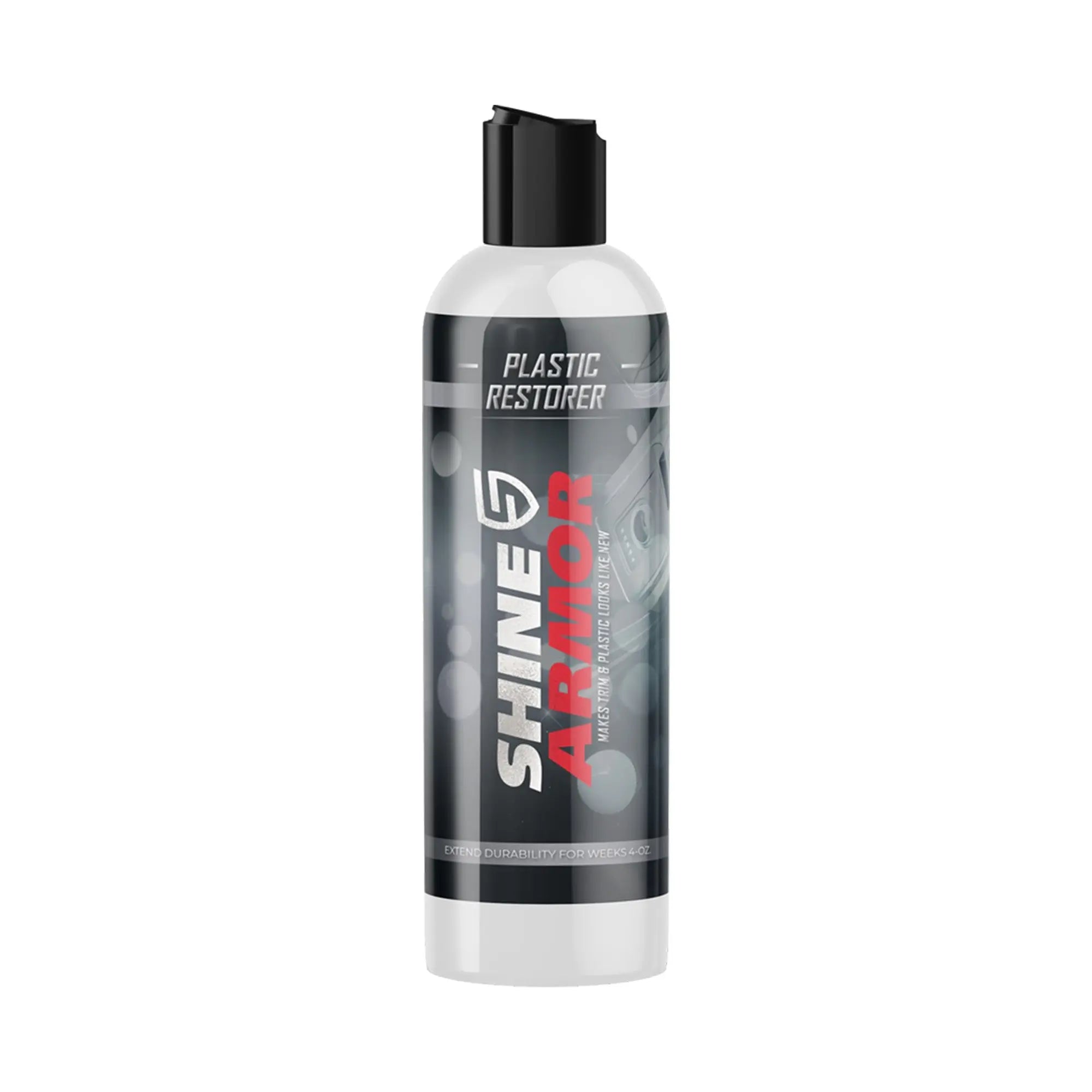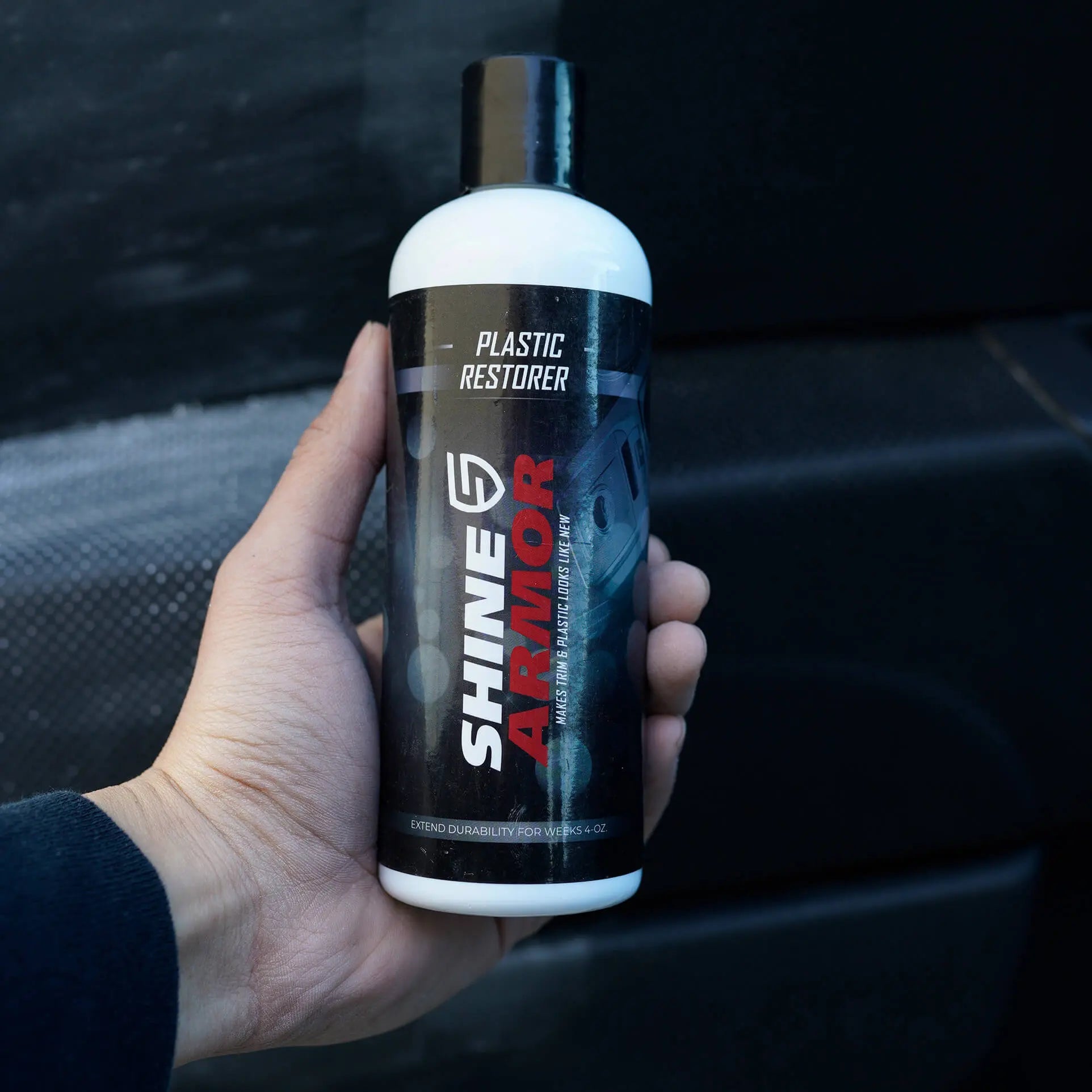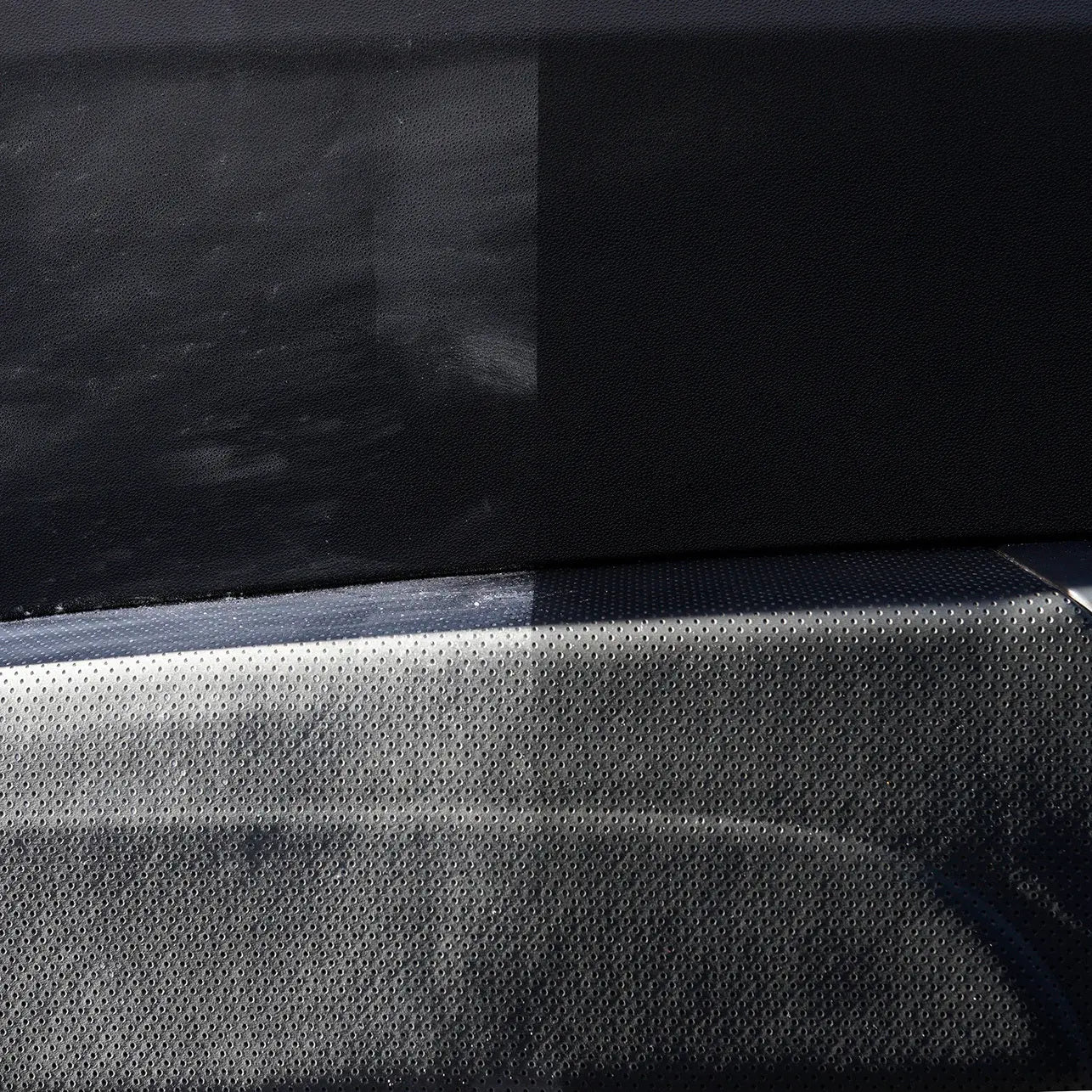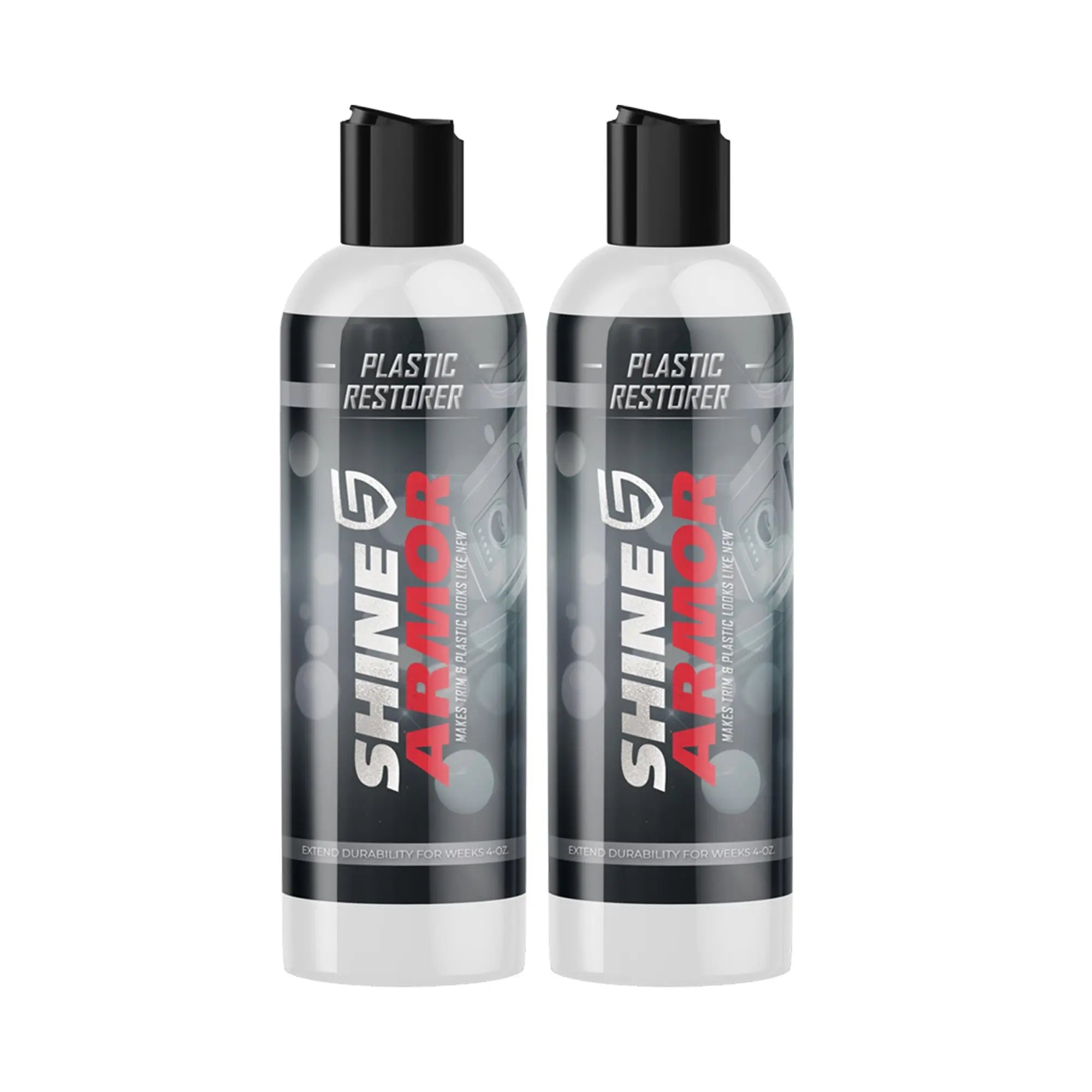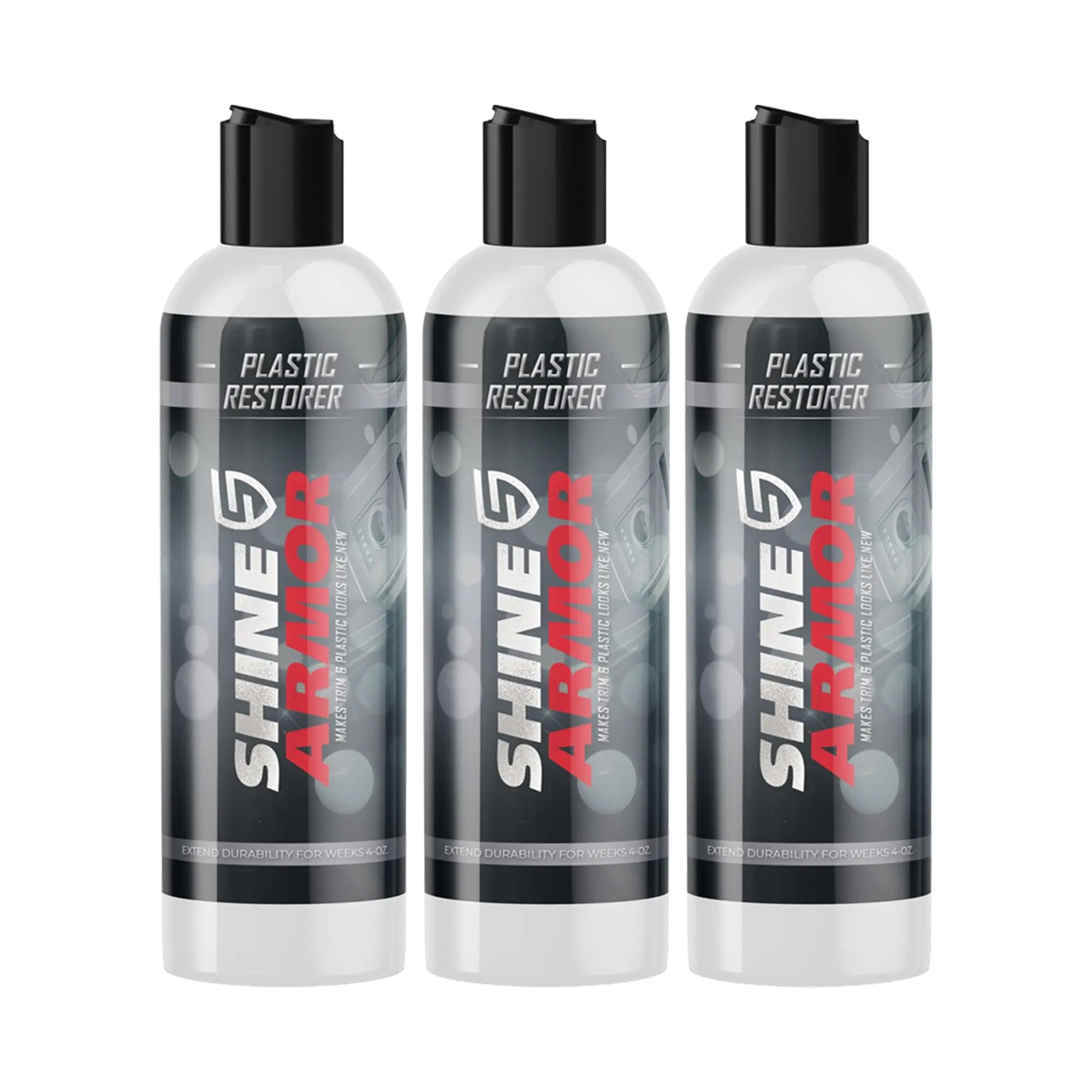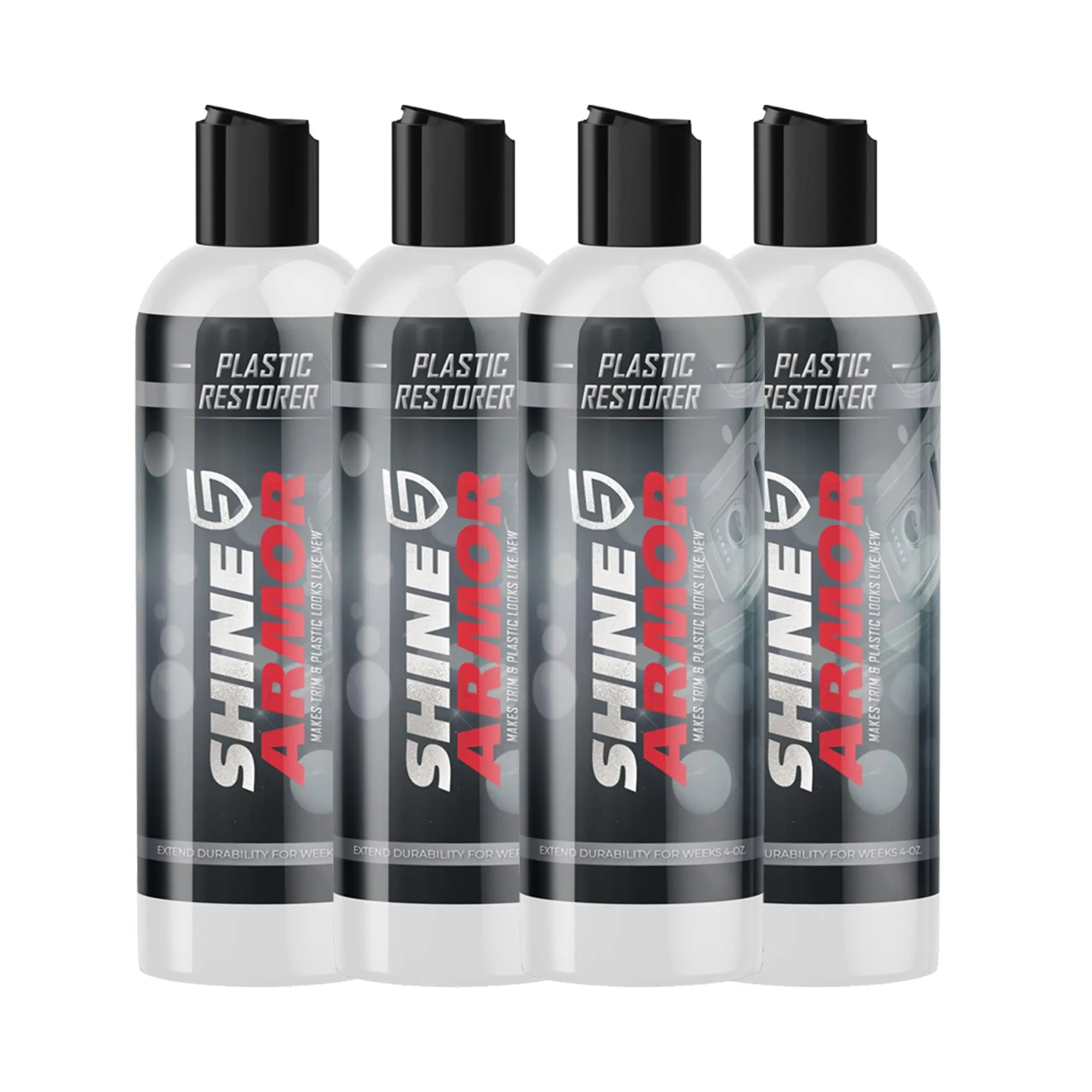 Quantity
USE IT WITH
People also Buy
One

Million+ Satisfied

Customers
Welcome to the world of SHINE ARMOR Plastic Restorer for Polypropylene! We understand the frustration of faded and dull plastic surfaces, which is why we've created a revolutionary formula designed to restore, protect, and renew your plastic surfaces. Whether it's your car's bumpers, trim, or any other polypropylene surface, our product is here to bring back the shine and luster, making your plastics look brand new again.
The SHINE ARMOR Plastic Restorer is a cutting-edge solution specially formulated to tackle the common issues associated with polypropylene surfaces. Our advanced formula penetrates deep into the plastic, rejuvenating and revitalizing it from within. It works effortlessly to restore the original color, shine, and gloss that may have been lost due to exposure to harsh weather conditions or UV rays.
Benefits Of Plastic Restorer Product :
Superior Restoration: 
Our plastic restorer is designed to eliminate the signs of aging on polypropylene surfaces. It effectively removes oxidation, fading, and discoloration, bringing back the vibrant appearance of your plastics. Say goodbye to dull, lifeless surfaces!
Long-lasting Protection: 
Not only does our product restore the look of your plastic surfaces, but it also provides long-lasting protection against future damage. The unique blend of protective polymers creates a barrier that shields the plastics from UV rays, dirt, grime, and airborne contaminants. This helps to prevent further fading and maintains the restored finish for an extended period.
Easy Application: 
Applying the SHINE ARMOR Plastic Restorer is a breeze. Our user-friendly formula ensures hassle-free application with no special tools required. Simply apply a small amount of the restorer onto a clean, microfiber cloth and gently rub it onto the plastic surface. Watch as the magic happens and your plastics regain their glory!
Versatile Use: 
Our plastic restorer is suitable for a wide range of polypropylene surfaces. Whether it's your car's bumpers, trim, mirrors, or any other plastic parts, our product delivers exceptional results. It can also be used on household items like outdoor furniture, toys, and more. Enjoy the benefits of restored plastics throughout your life!