One

Million+ Satisfied

Customers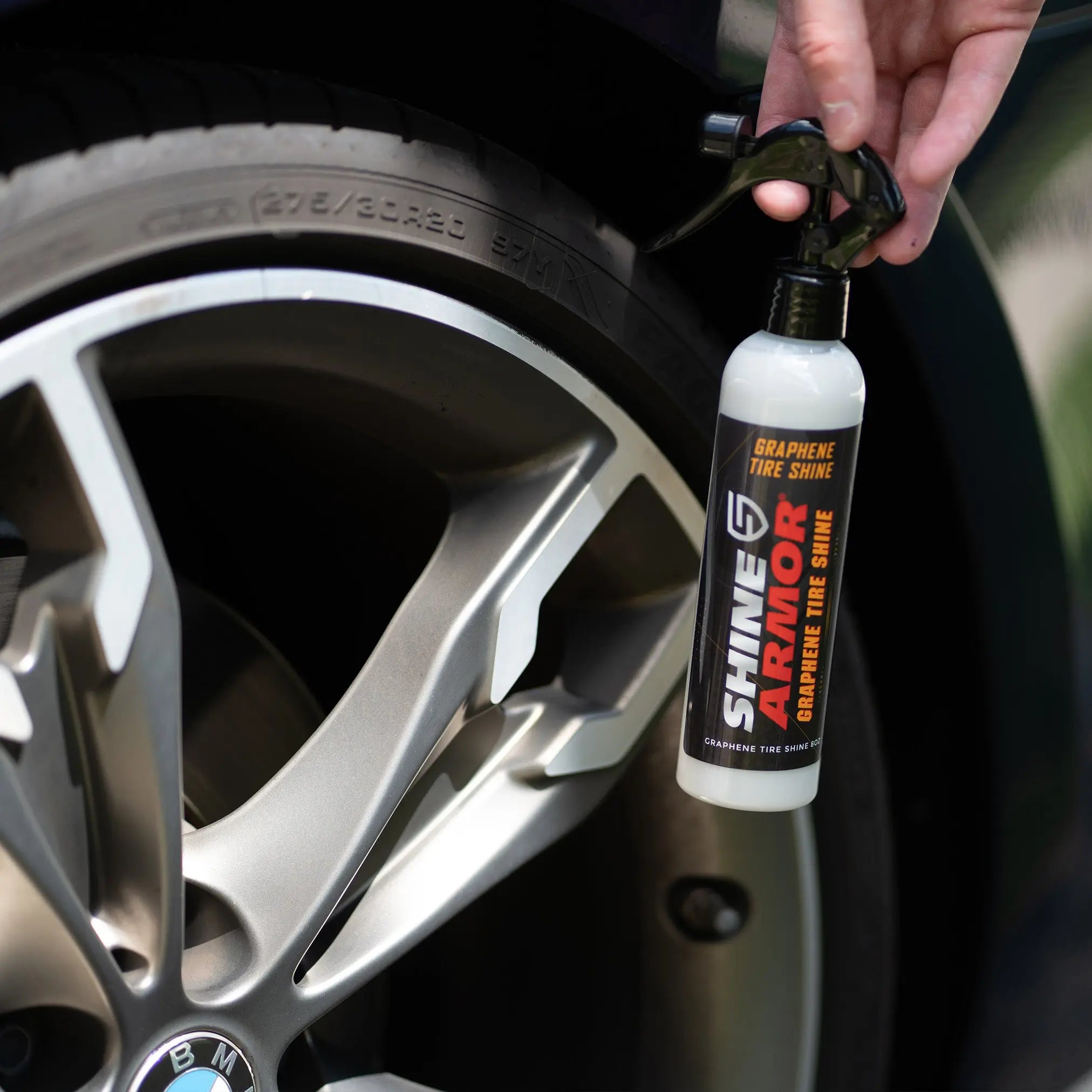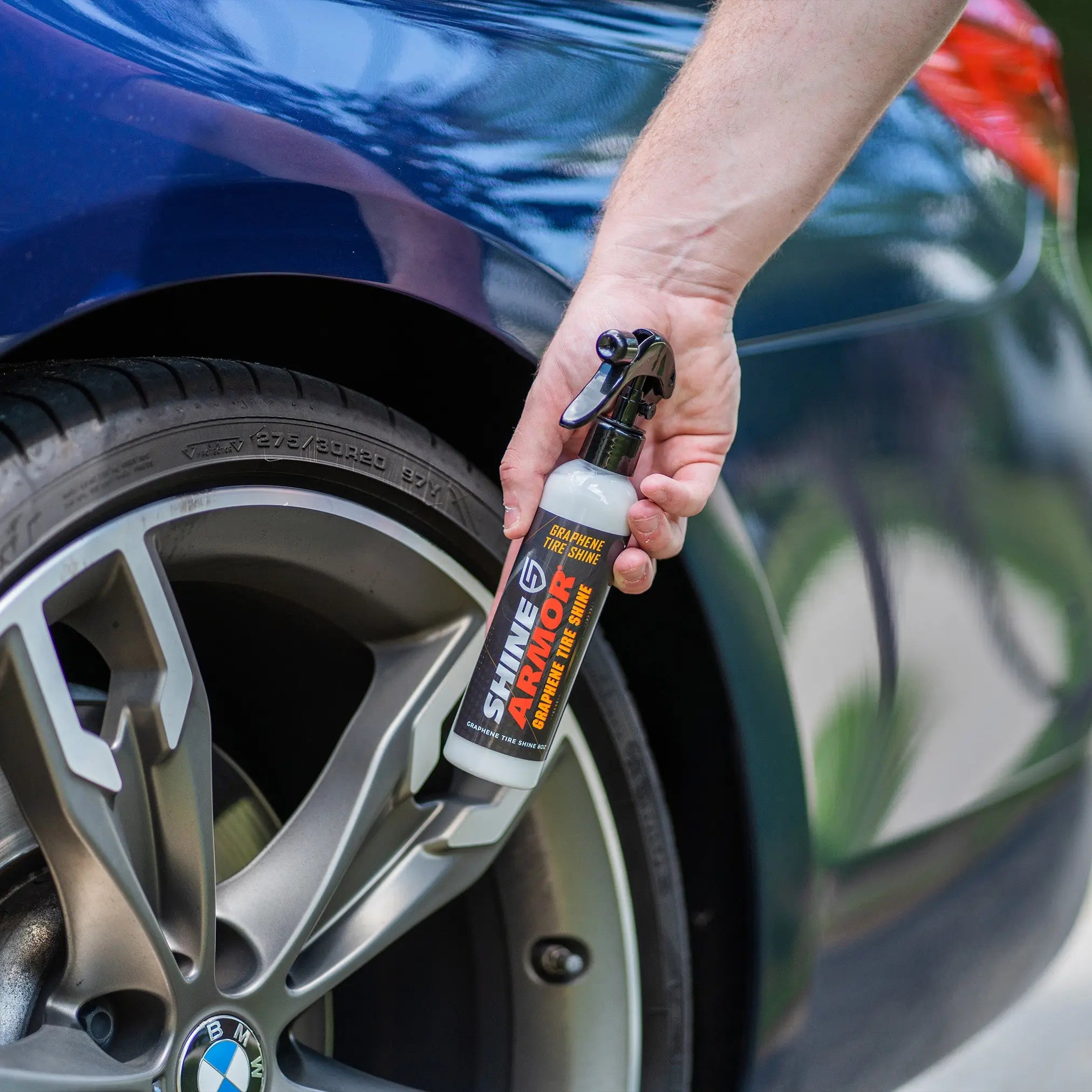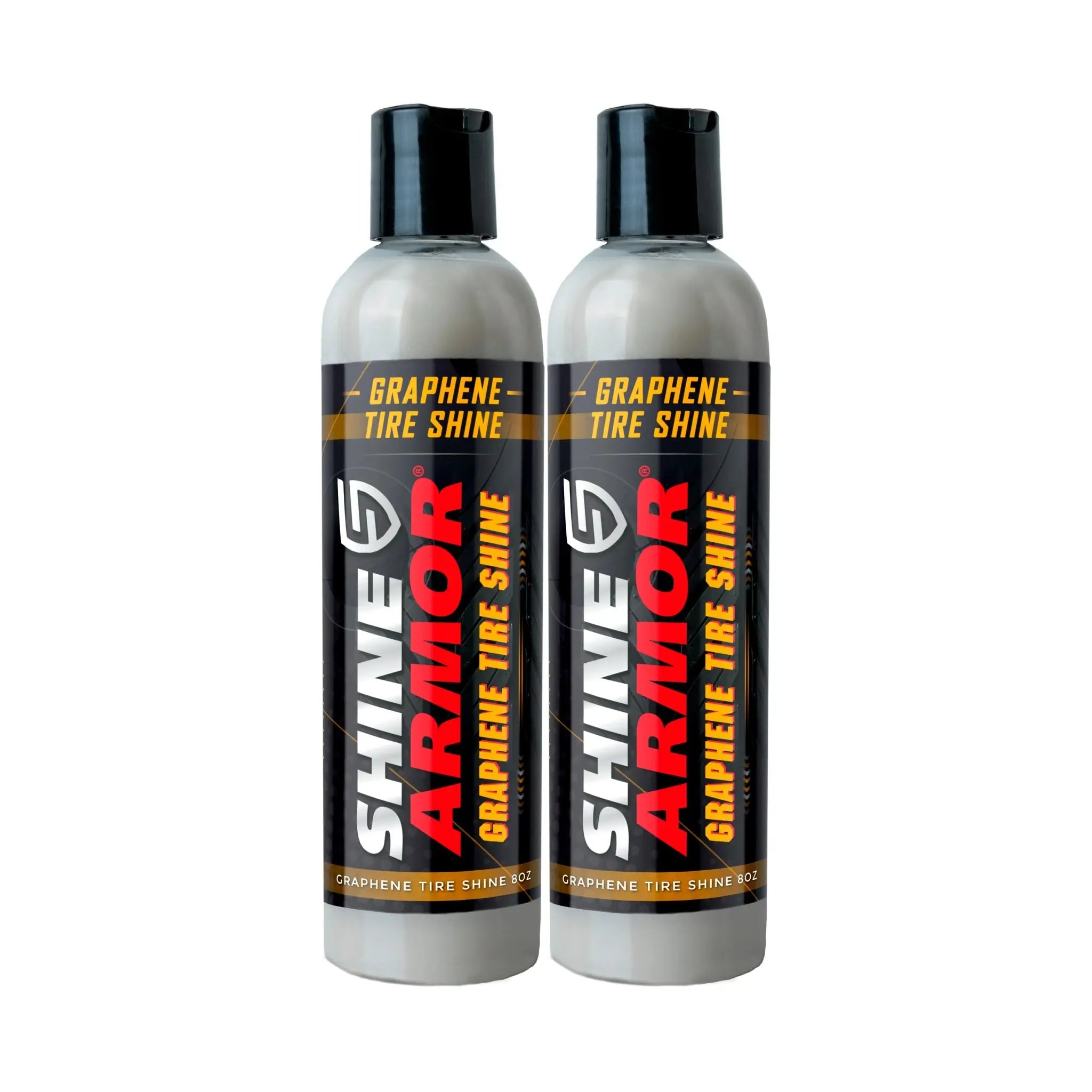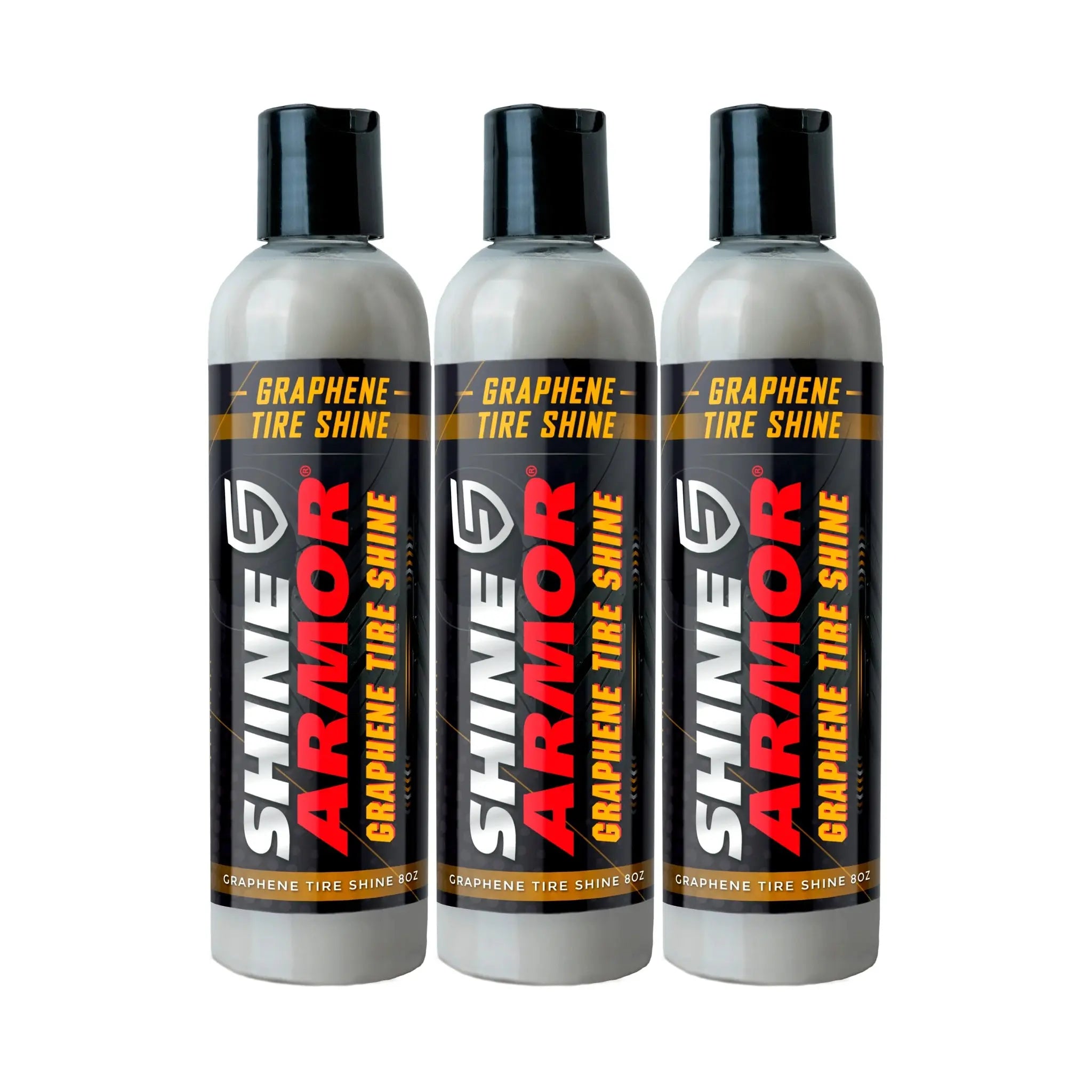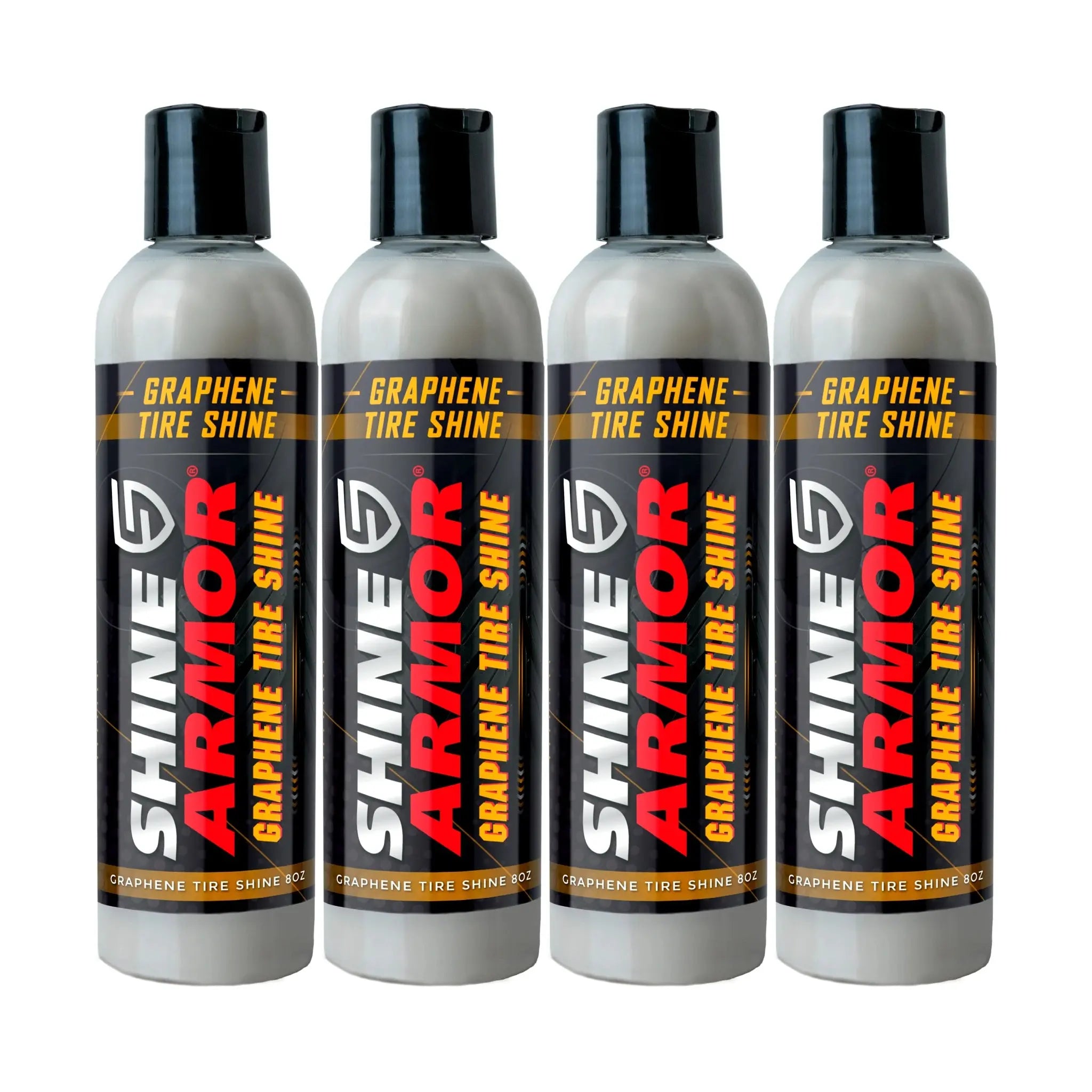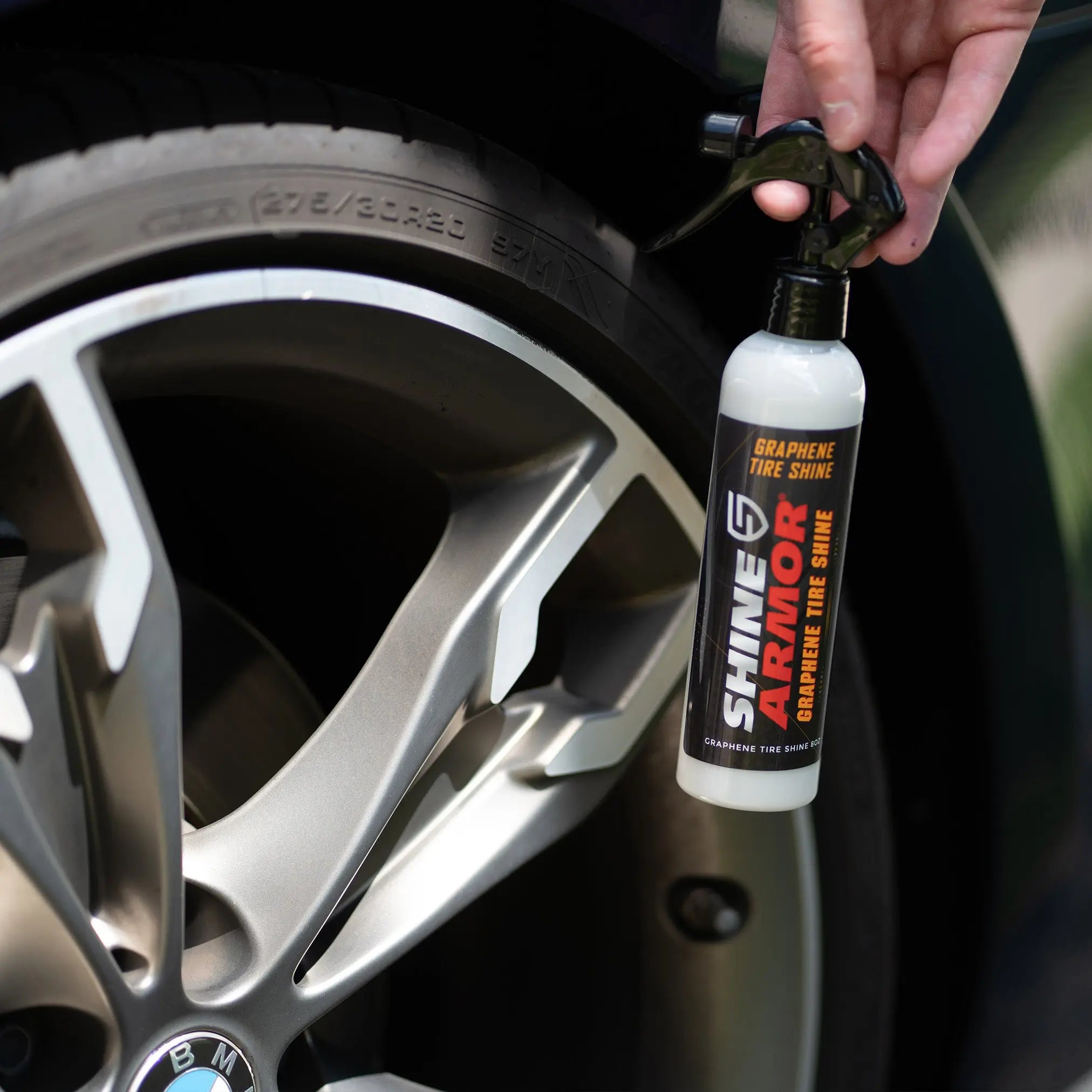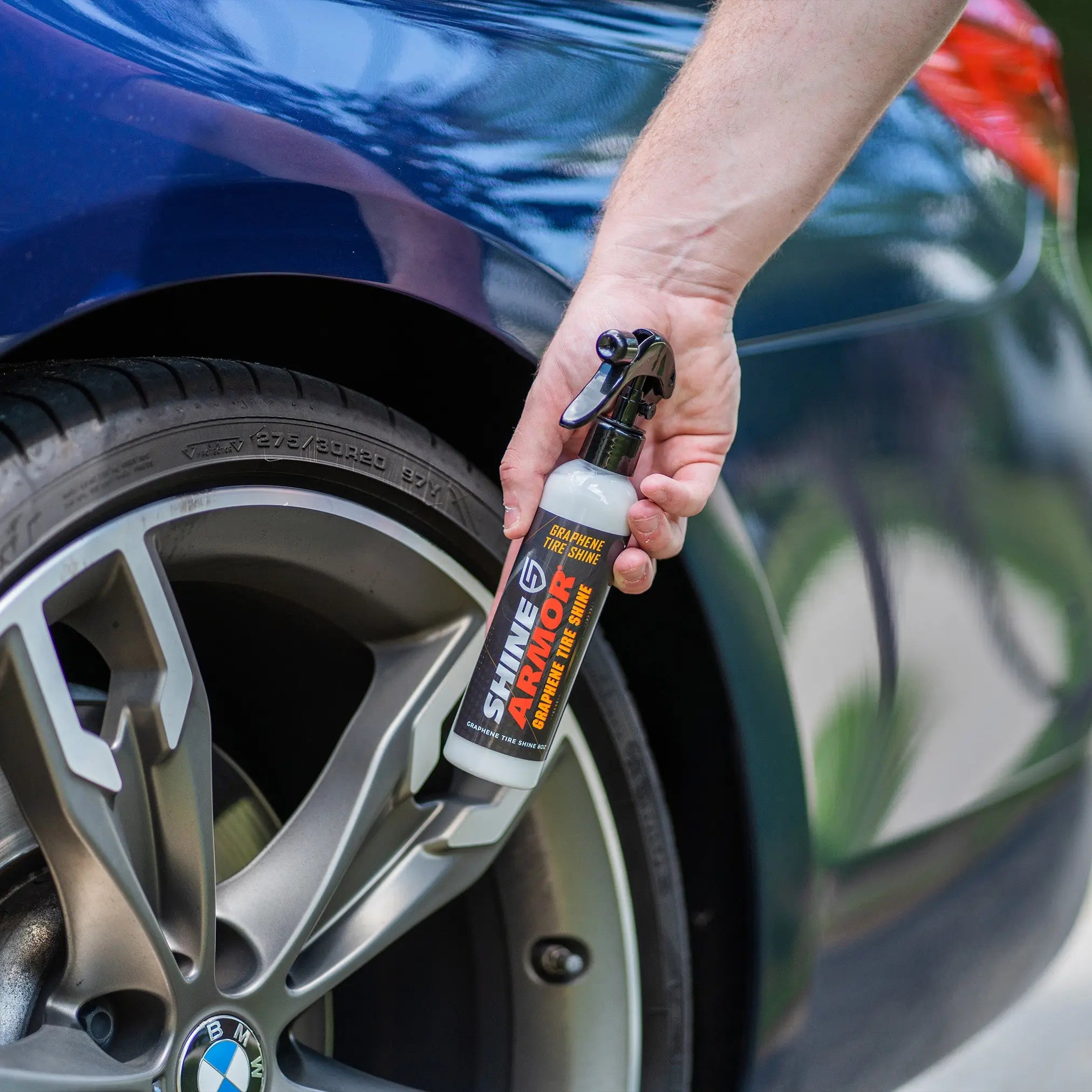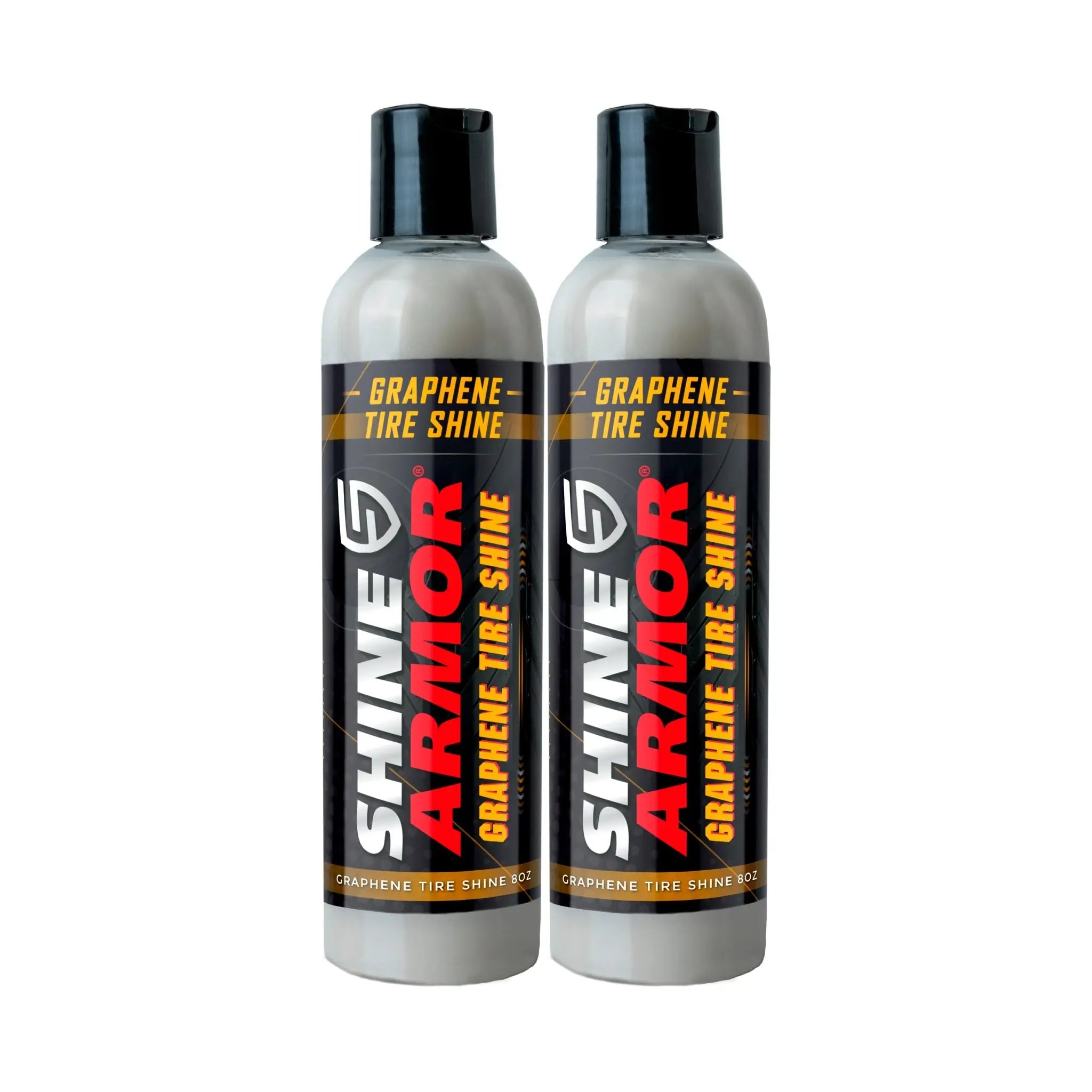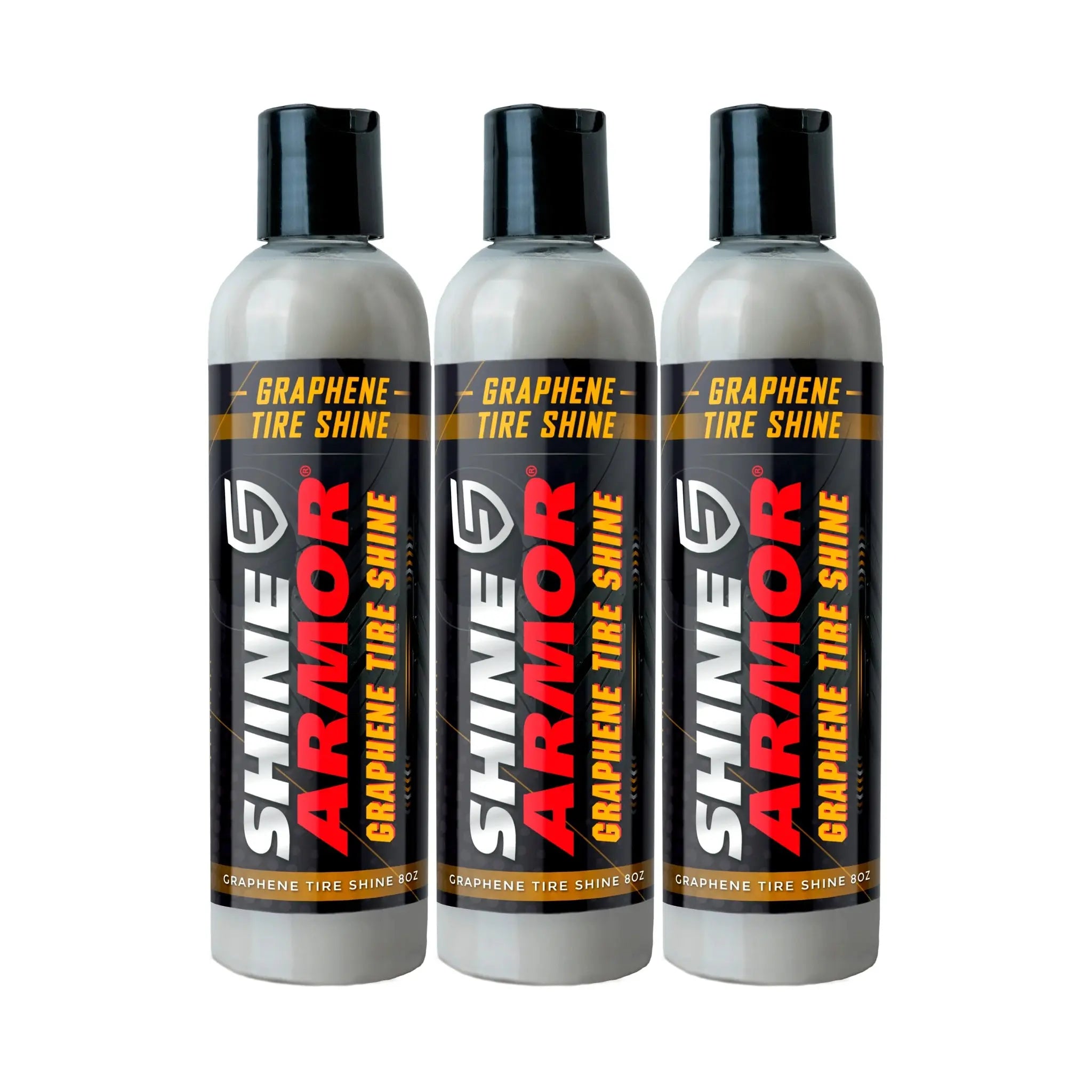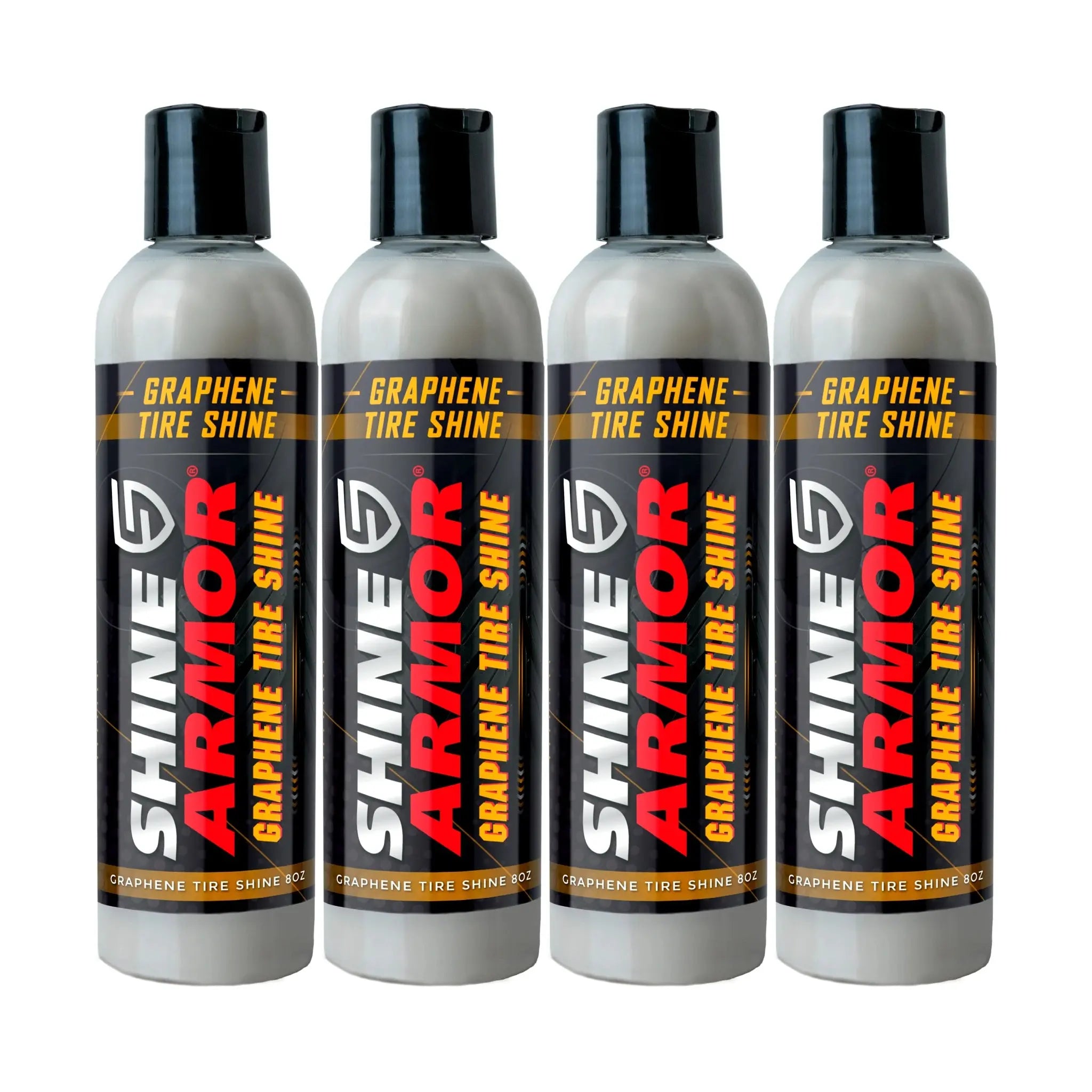 Quantity
USE IT WITH
People also Buy
One

Million+ Satisfied

Customers
Graphene Tire Shine - Unleash the Ultimate Gloss and Protection for Your Tires!
Introduction to Graphene Tire Shine:
Rev Up Your Ride with Graphene Tire Shine: Unleash Show-Stopping Shine and Unbeatable Tire Protection
Are you tired of staring at dull, faded tires? Are you longing to make heads turn with a shine that demands attention? The Graphene Tire Shine is your ultimate solution. It rescues your tires from their lackluster state, breathing new life into them and restoring their former glory.
Get ready to unlock a whole new level of tire brilliance. Say farewell to tires that have lost their luster and say hello to Shine Armor Graphene Tire Shine. Created for auto enthusiasts like you who demand unmatched shine and long-lasting protection, this revolutionary formula will take your tire care game to extraordinary heights.
Prepare to be captivated by the mesmerizing gloss that will make your tires the envy of every driver on the road. With the Graphene Tire Shine, your tires will shine brighter and last longer than ever before. It's time to take your tire care to the next level and experience the transformation that awaits.
Revive your tires. Unleash unrivaled shine. Embrace the Graphene Tire Shine.
Graphene tire shine Overview:
Graphene Tire Shine: Where Science Meets Style, Giving Your Tires the VIP Treatment
Graphene Tire Shine is the ultimate solution for achieving a remarkable shine and long-lasting tire protection. With its innovative graphene technology, this cutting-edge tire care product sets a new standard in performance and ease of use.
Featuring a high-gloss finish, Graphene Tire Shine ensures your tires stand out with a head-turning shine that captures attention. Its hydrophobic properties create a water-repellent barrier, preventing damage from UV rays, oxidation, and road grime. Say goodbye to dull tires and hello to a stunning, showroom-worthy appearance.
What sets Graphene Tire Shine apart is its effortless application. Simply spray and let the quick-drying formula work its magic. No need for manual buffing or excessive effort. The graphene-infused formula guarantees exceptional durability and protection, ensuring your tires maintain their shine in various weather conditions.
Experience the future of tire care with Graphene Tire Shine. Its innovative use of graphene technology delivers unmatched quality and performance, surpassing competitors in the market. Elevate your vehicle's aesthetics with ease and enjoy long-lasting shine and protection like never before. Get ready to transform your tires with Graphene Tire Shine today!
Unleash the Brilliance
Unleash the brilliance of your tires with a long-lasting radiance that turns heads. Elevate your car's appearance and protect against elements. Discover the power of shine that endures, reflecting your dedication to pristine detailing.
Long-Lasting Radiance
Captivate onlookers with a radiant sheen that remains untarnished, thanks to its long-lasting formula. Transform your tires into a symbol of brilliance, and shield them from the elements. Unveil a tire shine that endures, embodying the essence of enduring elegance.
Effortless Application, Visible Results
Achieve a stunning shine on your tires with minimal effort. The advanced formula ensures a smooth, even application for a sleek finish. Witness the transformation as your tires radiate a renewed brilliance that captures attention.