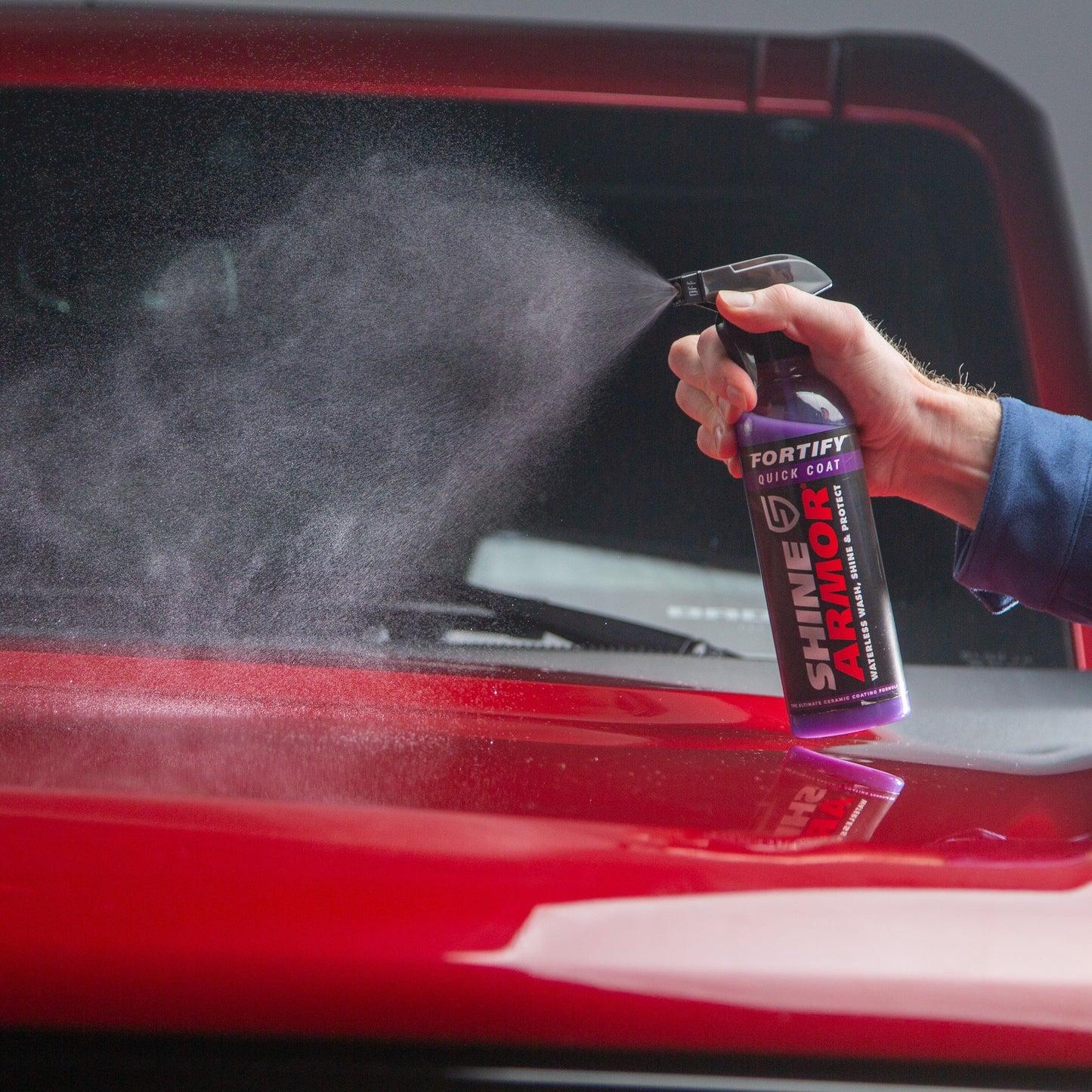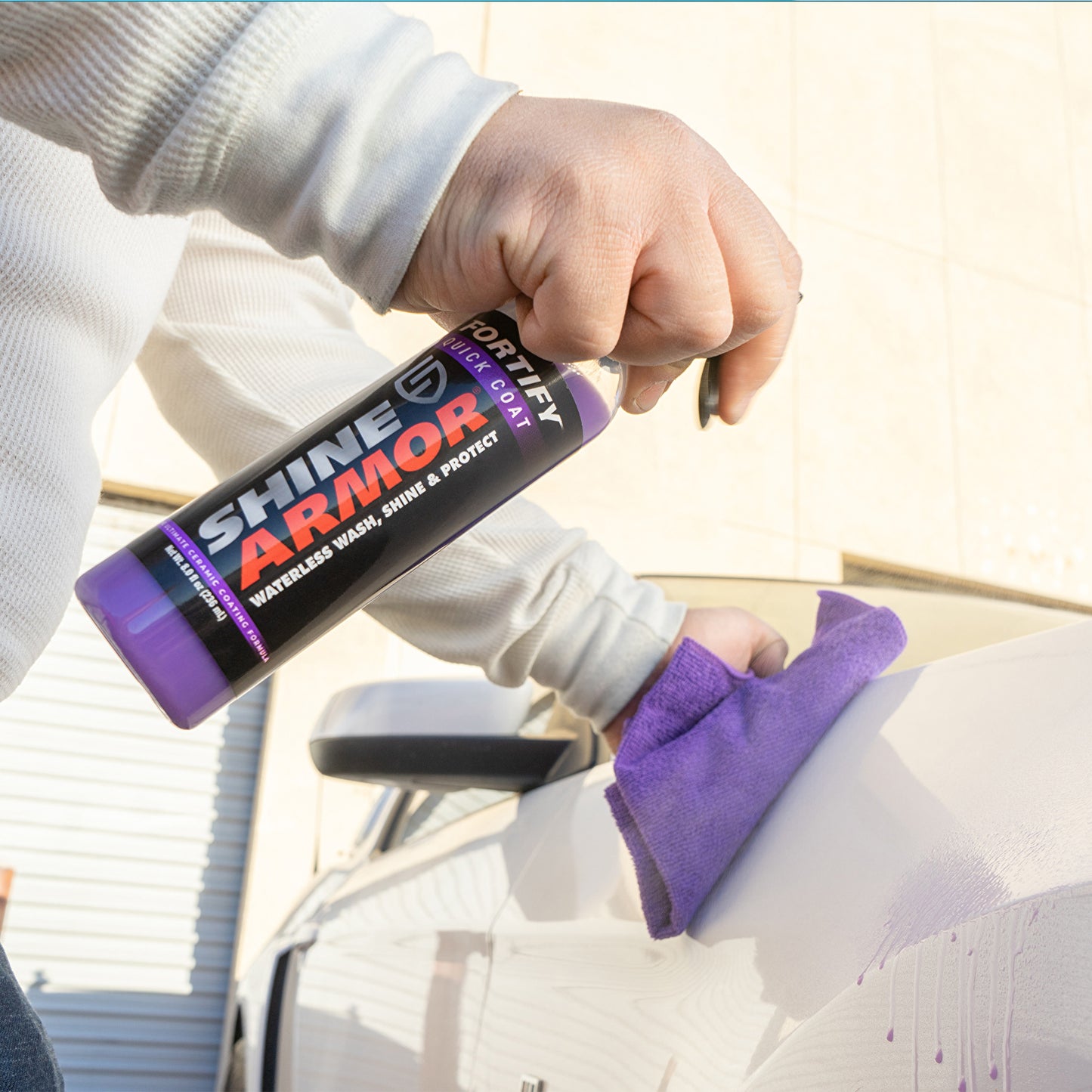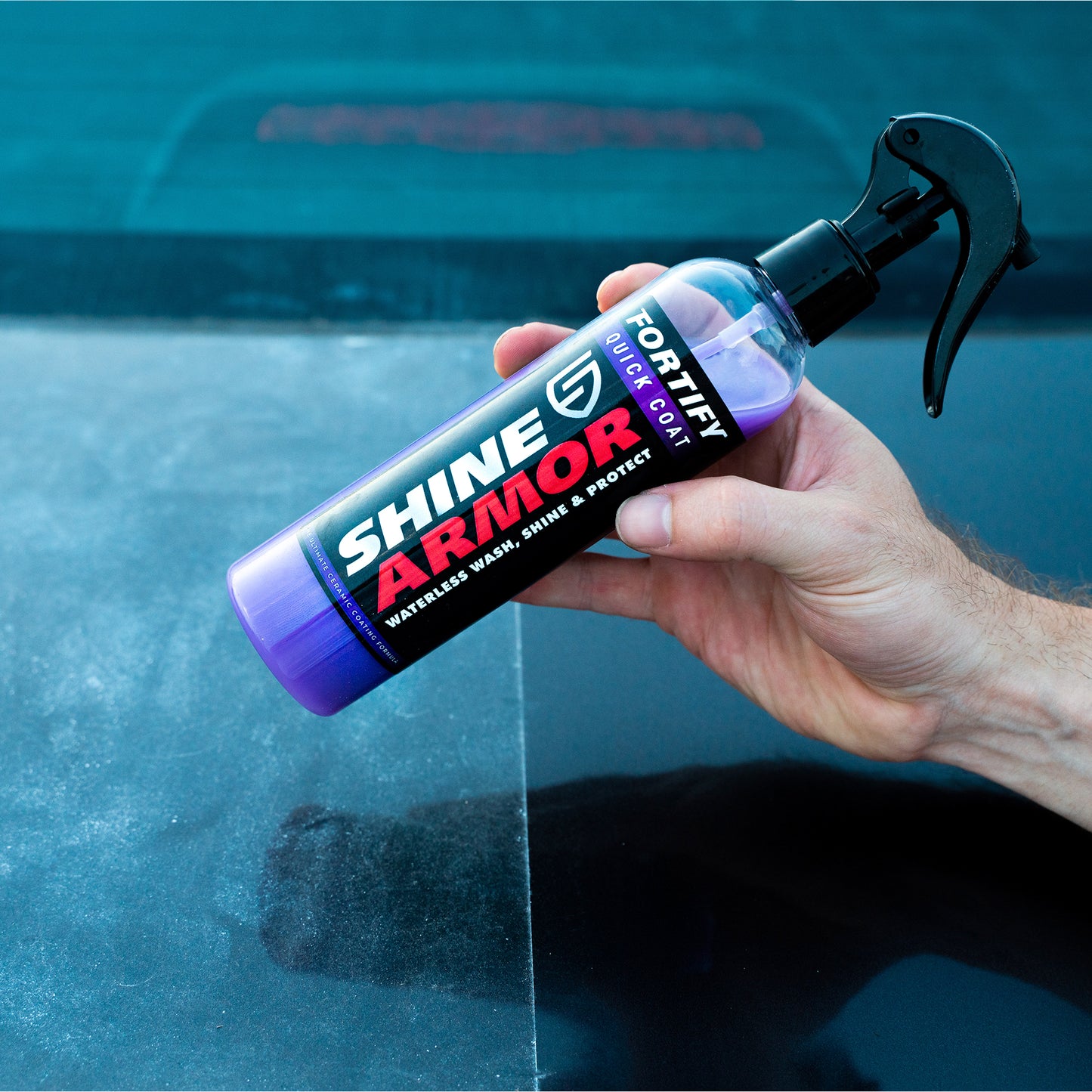 600 + trusted reviews
THE MUST-HAVE CAR EXTERIOR PRODUCT FOR FALL
Fortify Quick Coat is a professional-grade spray detailer that does the job of 3 products by cleaning, sealing, and protecting your vehicle's surfaces all in one go.
Free U.S. Shipping


30-day money back guarantee

Over

23

detailing lovers
looking this deal right now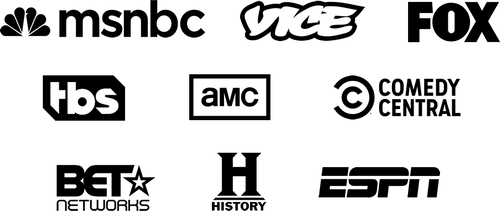 The Future Of Powerful Coatings Has Arrived With Shine Armor's Fortify Quick Coat
Experience a DIY coating that provides long-term protection for a minimum of 6+ months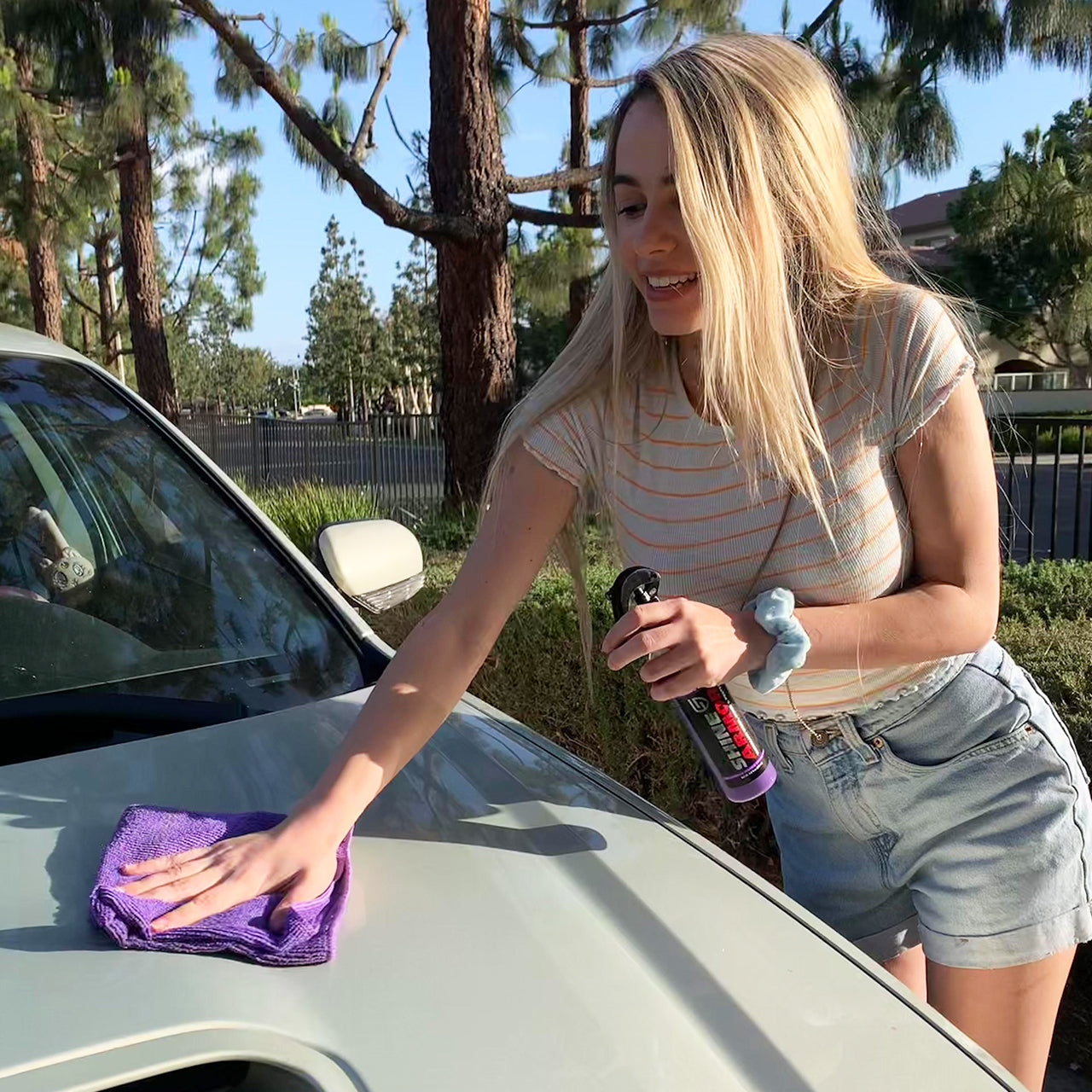 Easy-To-Use
Just spray it into a microfiber towel And then apply an even layer to your paint Wait a few minutes. And then with a clean towel buff it into your car, until you see that nice, shine gloss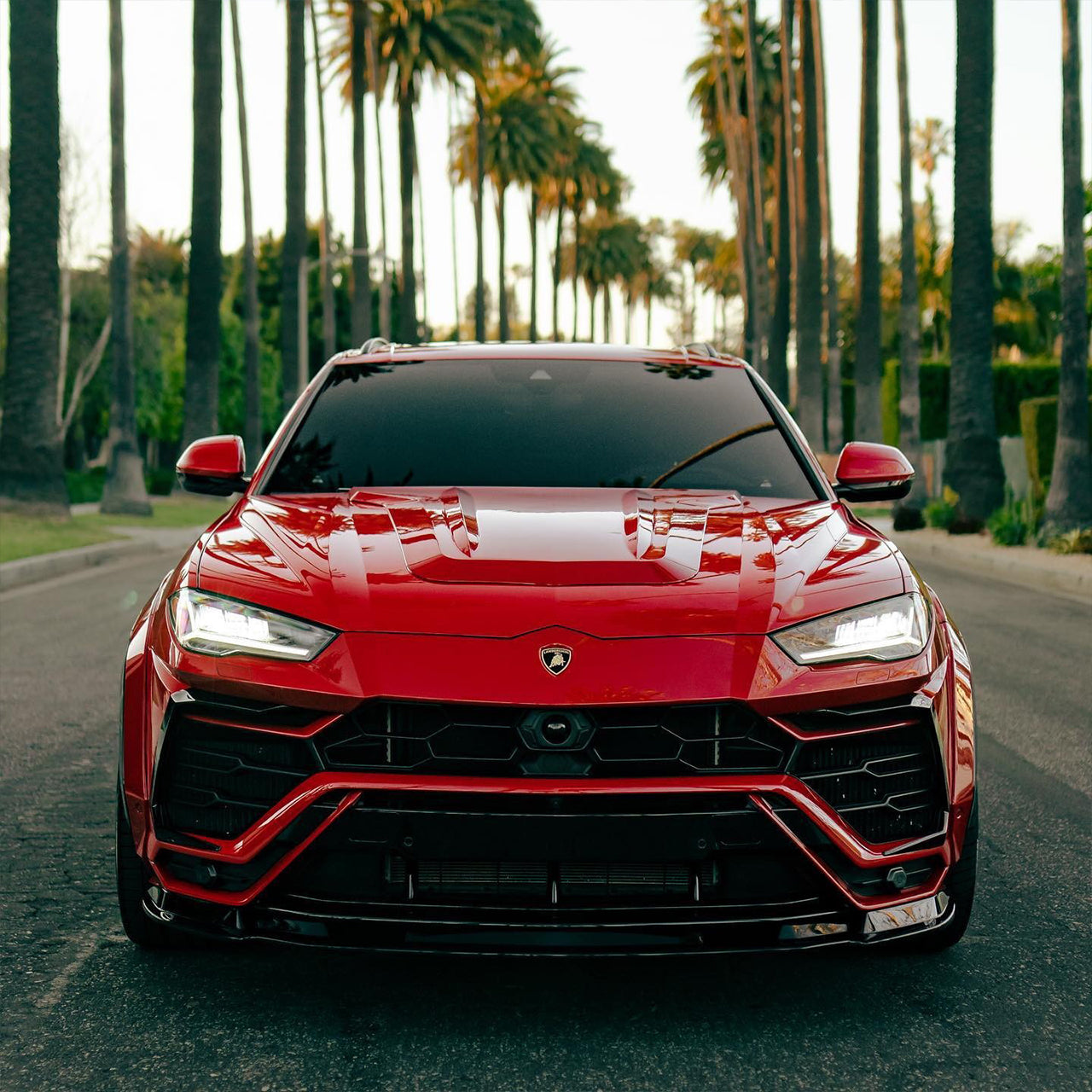 True Depth & Clarity
Fortify Quick Coat is formulated to give your ride a deep, long-lasting shine like you just drove it off the lot. So seriously, be prepared for a very blinding shine after one application. Your ride will be ready to turn heads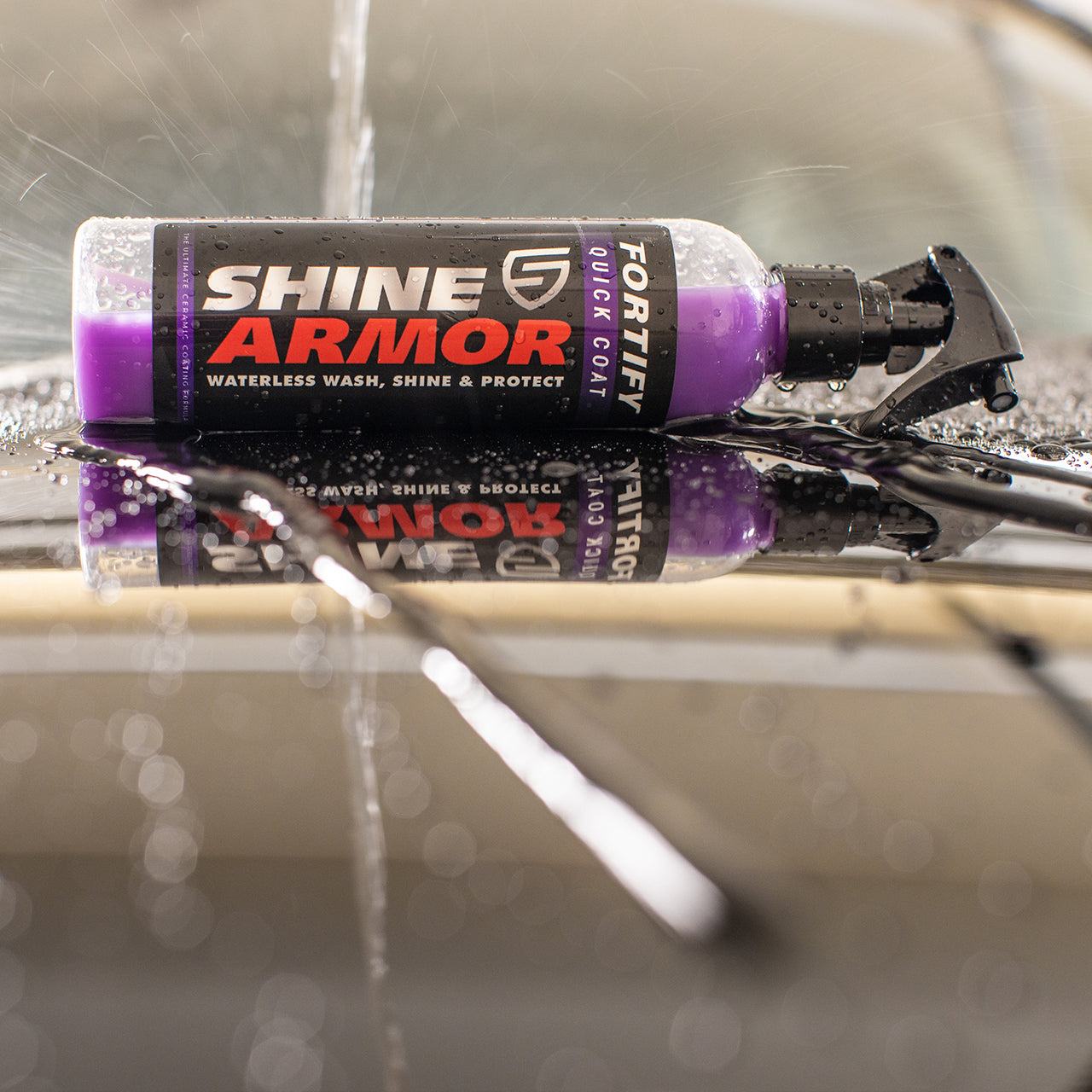 high-end detailing
Fortify Quick Coat help to avoiding surface imperfections like swirl marks, "spider webbing", etchings, bug splatters and bird droppings. It's also create a hydrophobic layer on the surface of the paint, so water doesn't even stick to it.
Shine Armor's Fortify Quick Coat Spray Gives The Highest Level Of Protection.
Fortify Quick Coat Spray has a cutting-edge formula that shows instantly produces powerful results!
Faster Detailing
In one simple application Fortify Quick Coat does the work of over 3 products. It drastically cuts down on the amount of time and hassle required to fully detail your vehicle professionally. It's time to ditch the buckets of water and bottles of soap!
Long Lasting Durability
Through the use of advanced nanotechnology formulas, your vehicle will be layered with a protective coating that can last for months on end. Harsh elements, bird droppings, bugs, and much more will wipe right off or not stick at all. Once applied you can instantly notice the ultra-slick protective layer.
Blinding Exterior
Due to a deep mirror like finish, your vehicle will attract a lot of attention. It will give off a deep shine that is visible from a distance. Even if you have an older vehicle with dated paint, this will still turn back the clock for results that you've never experienced before.
Ready To Have Diamond-like Protection?
Top 3 Reasons Why Car Enthusiasts Are Switching To This New Fortify Quick Coat Spray!
Works To Protect Against Bugs, Saps, Droppings, Etc.

More Depth And Clarity On Surfaces

REASON #1

You Get Faster Detailing"
Your time is valuable, especially in the ice-cold winter. That's why you'll love how Fortify can do it all. It will clean, seal, and ceramic protect your car with no water needed (so you don't have to worry about dragging out the frozen water hose in the winter), no soap, and no mess.

REASON #2

It's Long-Lasting
Fortify is designed with an advanced nanotechnology formula. So, one coat will provide multiple protective layers that will withstand winter's worst days.
On average, a single coat can protect and shine for up to ninety days, but it's not unusual for it to last up to 12 months. Imagine only having to do it once all winter! That means you'll reduce your exposure to the harsh weather all while having your ride look amazing.

REASON #3

It's Gives You A Super-Shiny Exterior
A clean, shiny car speaks to power and confidence. That is why we designed Fortify to slice through grease, dirt, and grime on contact. It lifts the dirt away from the vehicle surface without causing swirl marks or scratching - leaving you with a deep shine admired across the parking lot and snowfall! Fortify works on all vehicles, regardless of age. Many of our customers have used it on older vehicles to bring back that new car feel.
30 day money-back guarantee it works or you don't pay, we want you to be 100% satisfied with everything you buy from Shine Armor.

What is Fortify Quick Coat?

It's an easy-to-use protective coating developed by a 'FORTIFY Formulation' team to be the only at-home DIY detailing product that uses innovative ceramic waterless cleaning technology.
Fortify Quick Coat is a powerful 3-in-one product – a waterless car wash, paint sealant and silica maintenance spray combined into one powerful DIY detailer.

Advanced Si02 Ceramic Coating Formula
Zero water needed
3-in-1 solution (washes, shines, protects)
Much more cost-effective
Lasts up to 6 months
No streaks, smears, or scratches
How To Use It?

Spray Shine Armor's Fortify Quick Coat Spray into a Microfiber Towel.
Wipe the product onto the paint, allowing the surface to be fully covered. Allow the product to sit for 1-2 minutes.
With a clean microfiber towel, buff to a deep shine, until you see that nice glossy finish.
Cutting Edge Technology

Shine Armor's Fortify Quick Coat is a complex formulation of water, soaps, wetting agents and a ceramic emulsification process, that doesn't contain any waxes or water-based silicones, like most other similar products.
This powerful 3-in-1 formula is a waterless car wash, paint sealant and silica maintenance solution combined into one powerful DIY detailing spray. And when it comes to surface protection for your ride, traditional quick detailers, waxes and silicone sealants just can't compare.
Fortify Quick Coat's superior cleaning and surface protection capabilities are the most versatile detailing product on the market.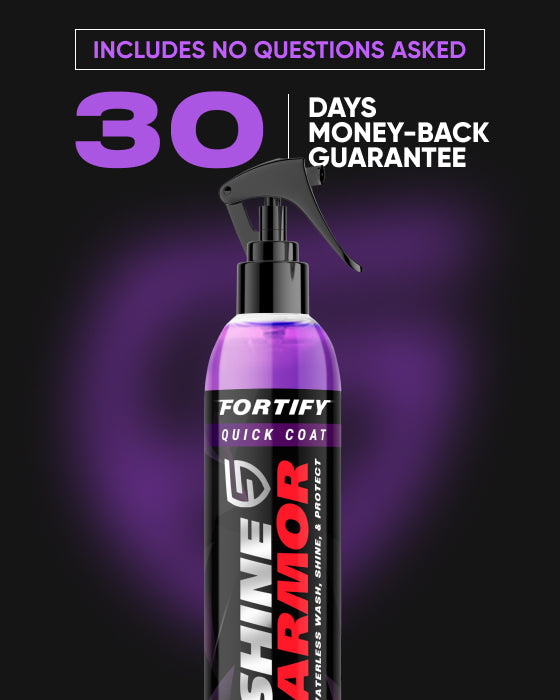 #1 CHOICE OF DETAILERS!
Ready For Heads To Turn With Your New Shine?

We have thousands of raving customers just like you!

Frequently asked questions
You got questions. We got answers.
Can this be applied over a vehicle that already has been treated with shine armor fortify quick coat?

Yes, it can be used in conjunction to Fortify Quick Coat. But we would recommend you to apply the Fortify Quick Coat Spray first and use Fortify Quick Coat a day or two later for a long-lasting effect.

How does this product compare with Quick Coat?

It works better than the Fortify Quick Coat.
How do you get the haze off? I have been buffing with a microfiber cloth for 15 mins and the haze is still there

Apply the product on a damp surface for best result so product does not dry immediately

Can you use this on windshields?

The product can be used almost anywhere on your car, but we recommend not using it on glass, headlights, or taillights to prevent streaking. We would recommend you using our SHINE ARMOR Anti Fog Hero Windshield & Glasses Spray Cleaner and Protector for windshields.
Can this safely be used on all surfaces? I want to use it on my entire motorcycle including leather and plastic...
What is the difference between the quick coat and the Fortify Quick Coat?

Fortify is ceramic coating while graphene coating is made of the mineral graphite. before converted graphene is a soft, flexible, extremely heat resistant mineral.... Graphene actually reduces heat on the surface of your paint, so that water spotting is much less likely, when compared to ceramic coatings.