One

Million+ Satisfied

Customers
Quantity
USE IT WITH
People also Buy
One

Million+ Satisfied

Customers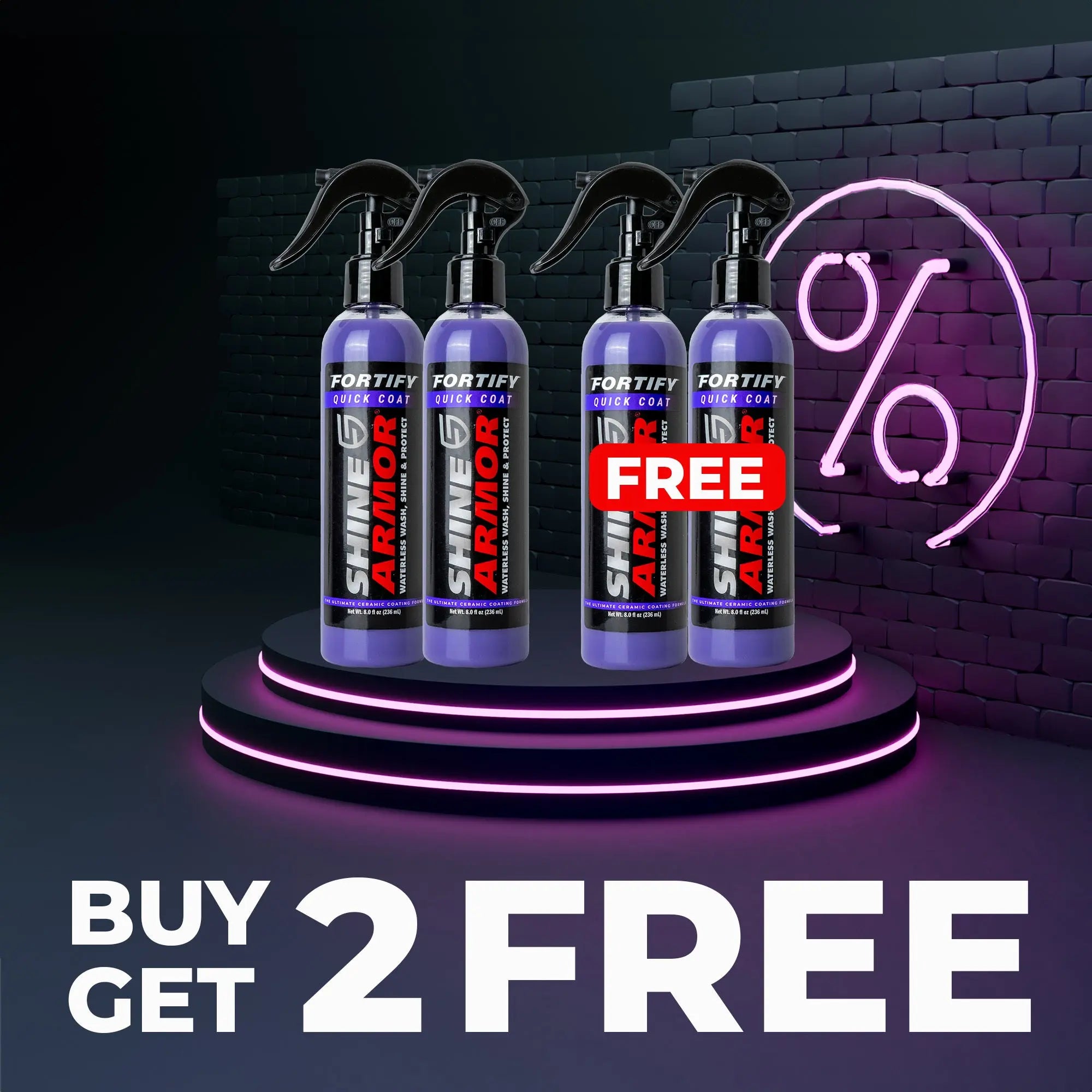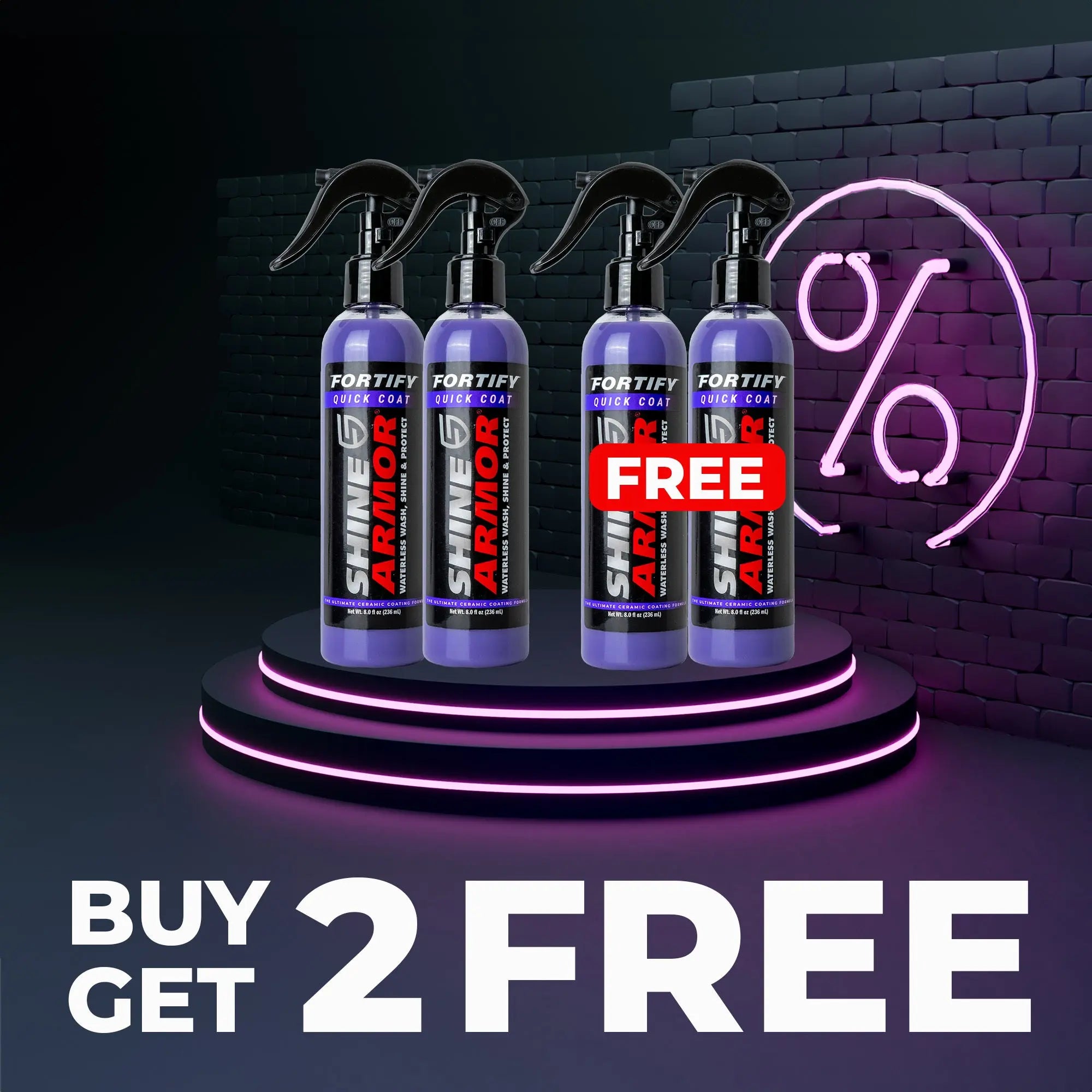 Quantity
USE IT WITH
People also Buy
One

Million+ Satisfied

Customers
Fortify Quick Coat – Clean and Protect Your Car's Exterior in a Flash
No more putting off taking care of your car's exterior: Completely change your ride's look in less than 15 minutes.
Shine Armor's Fortify Quick Coat is an innovative and revolutionary ceramic coating that brings superior protection and shine to your vehicle. This powerful formula creates a strong and durable ceramic shield. This ceramic shield not only enhances the appearance of your car for that jaw dropping shine, but also repels dirt, water, and other irritating things that degrade the "brand new" look over time. This easy-to-use spray keeps your vehicle cleaner for longer periods of time. Simply put: it's WAY better than going through a drive through wash!
Long Lasting Durability
Through the use of advanced nanotechnology formulas, your vehicle will be layered with a protective coating that can last for months on end. Harsh elements, bird droppings, bugs, and much more will wipe right off or not stick at all. Once applied you can instantly notice the ultra-slick protective layer.
Blinding Exterior
Due to a deep mirror like finish, your vehicle will attract a lot of attention. It will give off a deep shine that is visible from a distance. Even if you have an older vehicle with dated paint, this will still turn back the clock for results that you've never experienced before.
Fast detailing
Simply spray and wipe away for a spotless finish that lasts for weeks. With its hydrophobic properties, Fortify Quick Coat protects your car's paint from water spots, stains, and contaminants. And the best part? It's safe for all surfaces, including glass, plastic, and chrome.