One

Million+ Satisfied

Customers
Quantity
USE IT WITH
People also Buy
One

Million+ Satisfied

Customers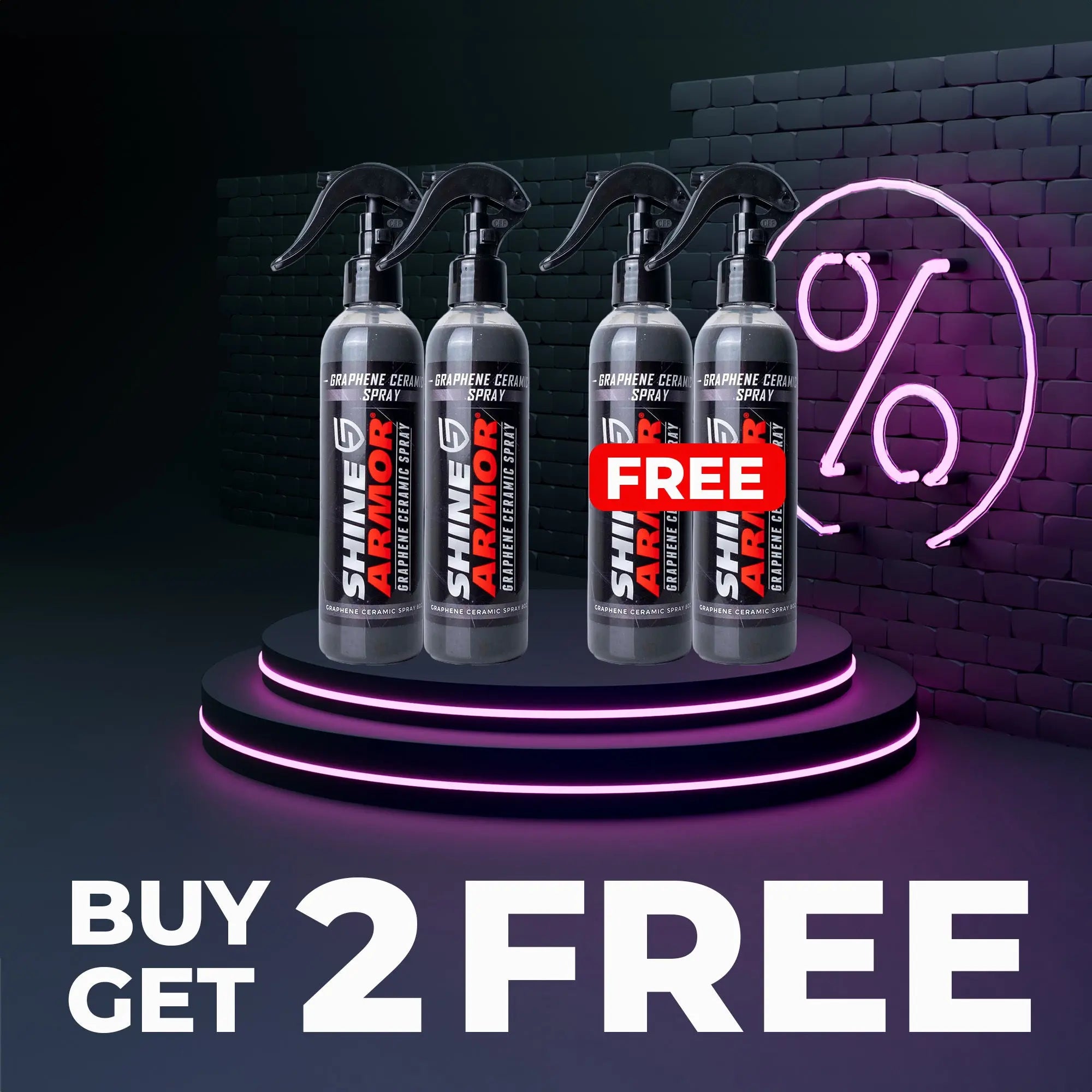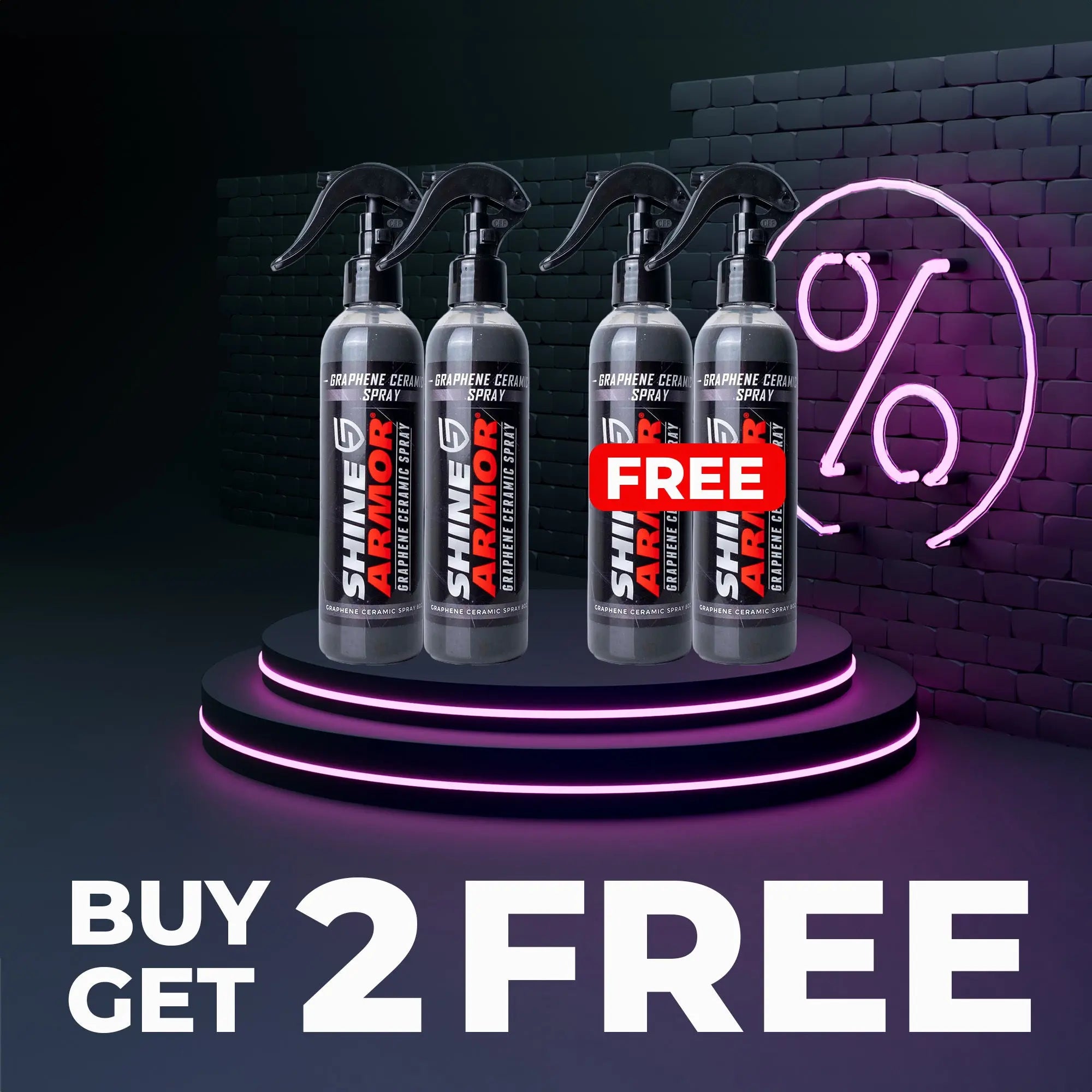 Quantity
USE IT WITH
People also Buy
One

Million+ Satisfied

Customers
Graphene Ceramic Spray – Build Unparalleled Protection and Shine 
Introduction to Graphene Ceramic Spray
Say goodbye to ordinary car coatings and welcome the future of powerful coatings: Shine Armor's Ceramic Graphene Spray. This revolutionary product is infused with graphene and ceramic to create an extraordinary coating that enhances your vehicle's protection, slickness, and durability. Get ready to supercharge your paint protection and try Shine Armor Graphene Ceramic Spray today!
Product Overview:
Shine Armor Graphene Ceramic Spray is a highly concentrated, DIY graphene ceramic coating designed to be easy to use. Whether you use it on its own or as an additional layer of protection for your existing ceramic coating or waxes, this spray delivers exceptional results. Its hydrophobic properties create perfect water beading action, enhancing your car's shine with a simple spray and wipe process. You'll see water rolling off your car effortlessly while maintaining a glossy and slick finish.
Cutting Edge Technology
Graphene is an ultra-durable atom that at a molecular level is 200 times stronger than steel, yet six times lighter and flexible. This new nanotechnology breakthrough infuses graphene and ceramic to form an even more powerful coating that enhances your vehicles protection, slickness, and durability unlike anything else on the market.
Incredibly Easy To Apply
Graphene and ceramic coatings are extremely powerful when combined, however through our advanced formula DIY car enthusiasts can safely and effortlessly apply the coatings. Simply spray and wipe -- no residue or streaks left behind.
Long Lasting Durability and Protection
Experience a DIY coating that provides long-term protection for a minimum of 6+ months. Instantly protect your ride from harmful UV rays, water, dirt and dust and debris on contact.  Watch as time and time again your vehicle will repel water, while retaining slickness and gloss. Stress less knowing that your ride is ultra-protected for extended periods of time!