How to Clean Leather Car Seats

---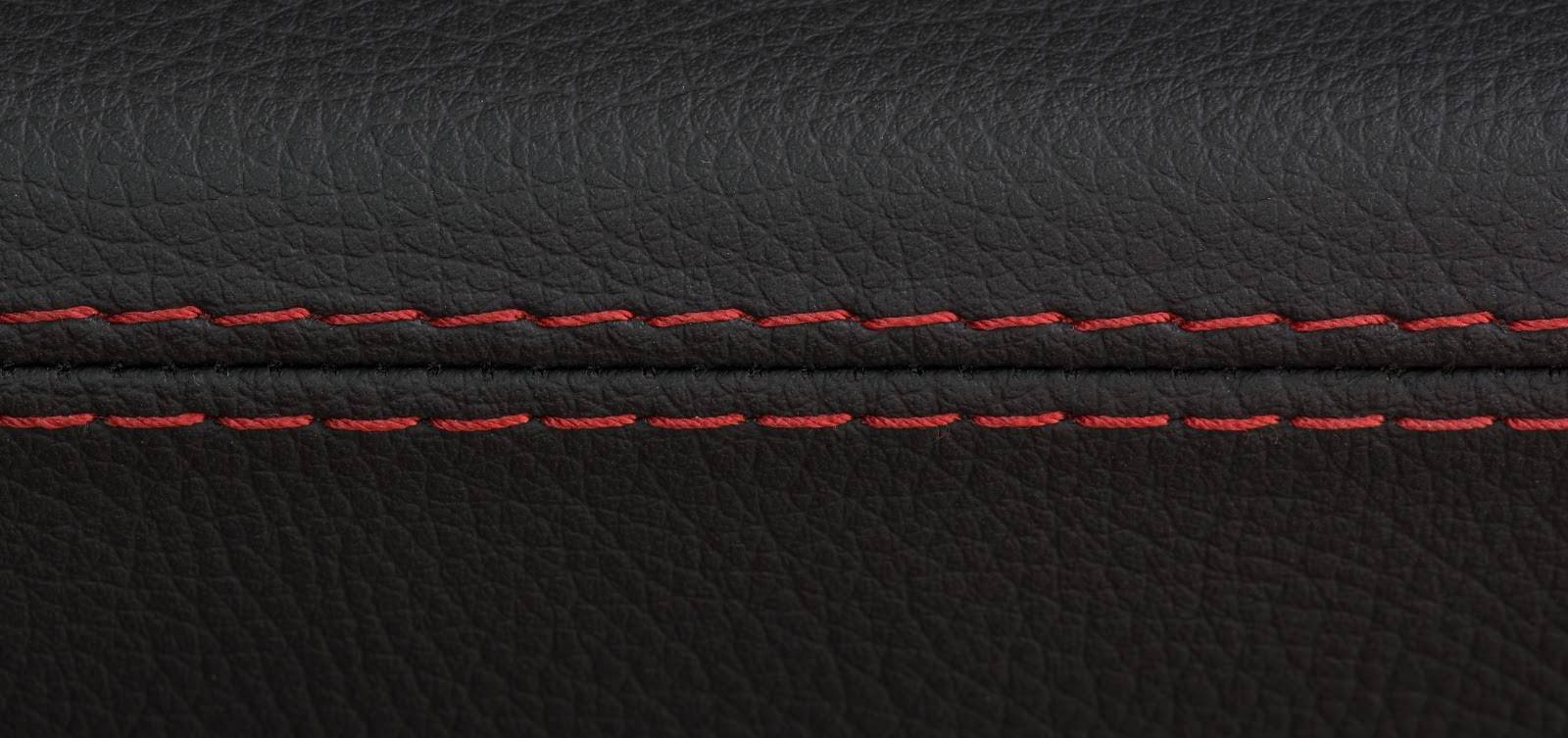 It's no secret, delivering maintenance and cleaning leather car seats is a hassle for most people, especially those who don't know how to do it properly or lack the right products.
Lazy people have to work twice as much, right?
The problem is, the market is flooded with cheap knock offs and washed out products copying each other. In the end, your main focus should be none-other than avoiding the risk of damaging your expensive leather.
We've checked in with our most experienced detailers to create the most complete guide on the Internet to cleaning leather car seats.
But first!
Let's talk about goodie goods, the main basic stuff…
The best ways for cleaning and how to make a proper leather car seat conditioner.
We'll take you through several methods that you can use to clean leather car seats, from mild to aggressive.
Most of the time you won't need anything more than a towel and some cleaning agent. For the most stubborn stains, we would advise you to go with the more aggressive methods.
Important Tips to Remember While Cleaning Leather Seats
Every time you get to it, clean a small section at a time. This ensures you can minimize damage if you are using a cleaning agent that damages or discolors your leather.
Never let the solution dry up. After you scrub each section, clean it with a microfiber towel. All the dirt is in the solution after you scrub. By letting it dry, you let the solution sink back into your seat.
It's always a good idea to vacuum your seats first. Vacuuming helps remove accumulated dust, which acts as an abrasive between the ridges of your seats.
Make sure you use a special attachment for upholstery. Make sure the attachment is made from plastic to avoid scratching your leather.
Now, what about cleaning solutions?
Household products come in handy for this matter.
Keep reading to learn some leather truths!
What Household Items Can I Use to Clean the Leather in My Car?

Your leather seats are the touch of luxe in your car. They're pricey. Therefore, you'll look for the best ways of taking care of them.
Remember, in terms of household products, there is no best leather car seat cleaner.
For starters:
First, vacuum the seats, being careful to remove dirt and debris from each corner.
Next, apply a cleaning solution to the seats.
Be careful not to use bleach or ammonia-based cleaners as they can damage the leather AND YOUR HEALTH.
You can mix warm water and castile soap or liquid dishwashing soap together in a bucket without overdoing it with the soap.
Use a cloth and apply the solution, wipe down the seat surfaces. Remember: too much water could pool in the seat seams and seep into the cushions.
Looking for an alternative to castile soap?
We got you covered!
Light Leather Cleaner
Starting with the less aggressive method for cleaning your seats.
You'll need:
A microfiber towel
Some cleaning solution
Spray some solution on the section you want to clean and then clean it by applying moderate pressure.
If you clean your car every month, this should keep your leather seats clean. If this doesn't work, try the next method.
Painter Cleaning Technique
For this leather seat cleaning technique, you will need a scrub brush, although a big paintbrush can work too.
First, make sure you cut the hairs about halfway through, so they clean better.
Spray some solution on the section and then scrub with the brush applying mild to moderate pressure in circular motions.
Don't use too much pressure, as you risk damaging your seats.
After you're done scrubbing, clean the solution with a microfiber towel while applying moderate pressure.
This should work in most cases. If this doesn't work, prepare to bring the heavy stuff, go get the big guns!
Steaming Leather Approach
This is the last method you can try at home. It really must come last to avoid unnecessary damage.
It is the secret weapon of many detailers.
You will need to get a steamer. But why?
Because the steam works better than warm water as it helps exfoliate the seat.
Spray some solution on the desired spot.
Put a microfiber towel over your steamer and use that towel to clean the seat.
Apply moderate pressure, and you're good to go.
Take notes, friend, you don't want to forget...
Always be gentle while cleaning leather seats. Regular cleaning will significantly increase the lifespan of your leather seats.
Also, if none of the techniques work for you, you need to go to bigger leagues. These are only easy solutions for easy-to-handle stains, but if you want to know about the best product to clean leather car seats or the best leather conditioner for car seats...
You'll have to keep on reading! We'll get into it later on.
Now, how do you clean perforated leather seats?
For perforated seats the process is similar. If your seats have heating installed, instead of spraying the seat, spray the solution on your towel. Use that towel to clean your seat. After this, use a dry towel to clean the solution.
If you are scrubbing your seats, spray the solution on your brush. After scrubbing, use your dry towel to clean the solution. If you suspect some solution might have leaked through your seat, turn on the heating to make sure it dries up.
For cleaning leather car seats: Mix 1/2 cup olive oil with 1/4 cup of vinegar in a spray bottle, apply, let it sit for five minutes and wipe.
Are you not yet satisfied with DIY home cleaning goodies for your seat?
Here are some more options you can try:
Dab non-gel toothpaste on the soiled area. Use a toothbrush to gently scrub away the stain. Wipe the area with a clean cloth when finished, then dry with a towel. Toothpaste will also remove scuffs.
Lemon Juice and Cream of Tartar
Use this on light upholstery only, as it has a bleaching effect. Mix equal parts of juice and cream of tartar into a paste. Apply to the soiled area and let sit for 30 minutes. Use a damp sponge to remove the paste.
Nail Polish Remover or Rubbing Alcohol
Dip a cotton swab in nail polish remover or rubbing alcohol and blot the stain. Once you've lifted the stain, clean the area with a mild solution of liquid dish soap and warm water. Wipe with a clean, damp cloth.
This cleaner is good for removing oil and grease stains. Sprinkle on the soiled area and rub it in with a damp cloth. Let sit for a few hours or overnight. The soda will absorb the oil. Wipe off the powder with a soft cloth. Follow with a damp cloth to remove residue, and dry with a towel.
Can You Use Windex On Leather Car Seats?

Yes, it's a glass cleaner, and yes, you absolutely can…but we don't recommend it.
In fact, when it comes to household products, Windex is the best product to clean leather car seats! Or at least that's what someone with zero knowledge about leather-care will tell you.
This glass cleaning favorite is able to cut through heavy dirt and grime, bringing back the surface to its original look.
But just because it works on glass doesn't mean it works on leather...
That's like claiming you wash your dog with lacquer thinner and now it's very, very clean!
It's not like Windex is not going to clean your leather car seats, actually, it could make a FANTASTIC job doing so, the thing is…
It's going to make them dry out and in time they will start to crack and wrinkle much easier!
Plus, the ammonia might start to make the dye start fading, too!
Causes Behind Leather Wear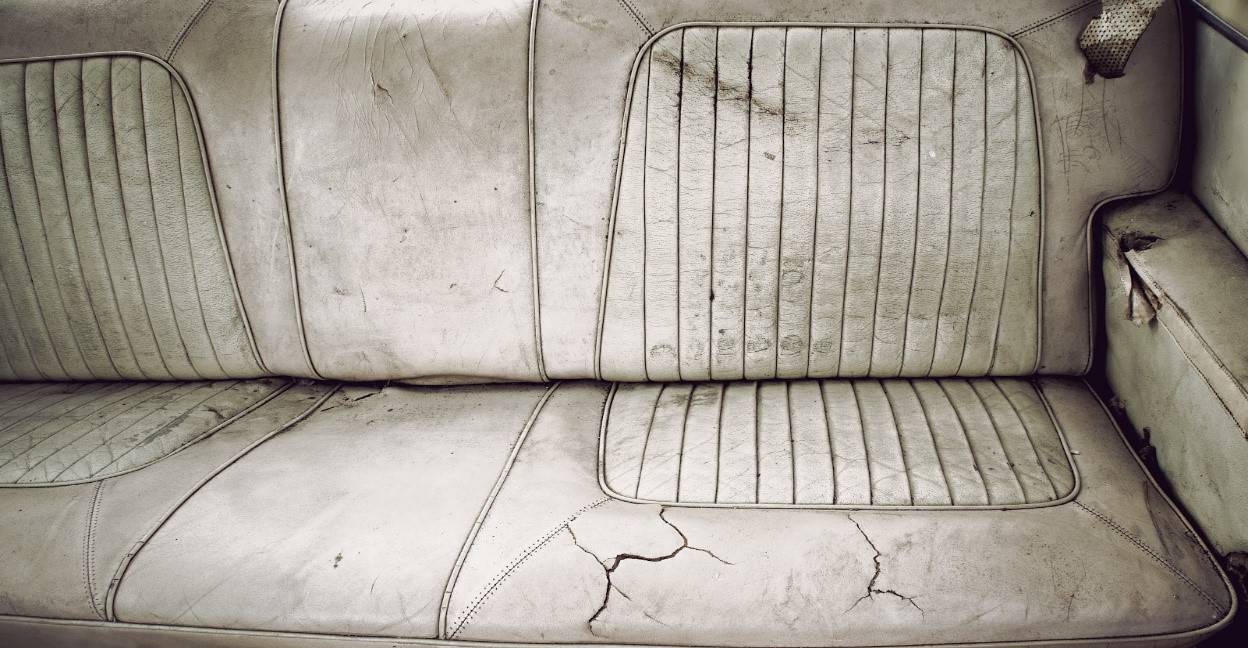 Leather can wear out fast if you are careless with it and don't deliver the proper attention it needs.
But we all know that if you're reading this, it means you're not that type of person, right?
Let us explain some of the major causes for leather to get in bad shape fast.
The driver seat usually looks the worst because it's most frequently used.
Just think about it, every time the driver gets into the car, he/she scratches the backrest and sometimes the armrests, so it's quite natural.
With a lack of maintenance and proper cleaning, this will produce cracks on your seats over time. Sadly, this cannot be avoided.
Dirt getting into your car is inevitable, all you can do is minimize and clean.
But it's worse than that…
Dirt acts as an abrasive against the leather, resulting in cracks and color fading in the long run.
It's like a horror movie for car enthusiasts like us! Also, you may guess the opposite but it's the kind of car leather repair you can't make when it already cracked.
This is why it's highly recommended to clean leather seats every month and give them a complete detail at least 2-3 times a year.
This is another one of the unavoidable problems. Just remember a regular sunny day drive, you ended sweating and those fluids get absorbed into your leather naturally. Over time, this will reduce the lifespan of the leather.
The leather should have a matte look. If you see a shiny look in it and think "oh, cool", you should know it's far from good because that shine comes from body oils and sweat.
Accidents happen, they do, and they are annoyingly irreversible sometimes.
Someone sometimes drops food or a drink and doesn't clean up properly. So, if you want to keep your leather in showroom quality, clean up immediately!
Yes, in a blink!
In a matter of a few minutes, that stain will be permanently attached to the leather.
How Can I Make My Leather Car Seats Shine?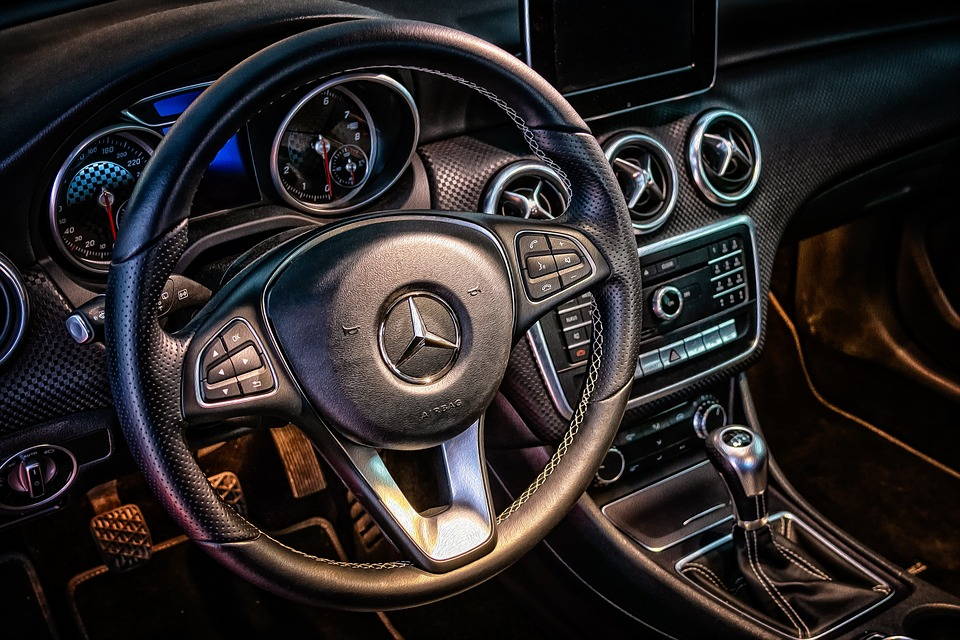 Once you're done with cleaning your seats, it's time to ensure that your leather seats remain beefed and shiny.
Applying a conditioner is what you need, in a very tender touch to prevent leaving a greasy finish on your seats. To do so, use a sponge or another dry microfiber cloth for conditioning. For the conditioner, you only need a small amount to give a shine without stains on the leather. It usually gets done by massaging the seats gently until all the conditioner on the cloth is absorbed into the leather.
In case you haven't used the conditioner before, you should also test it on an inconspicuous spot on the seat to determine if it is viable. If It leaves a greasy feeling, causes the leather to fade or it seems to tenderize your leather, just drop it for another conditioner.
It is safer for the leather to remain without a conditioner than using the wrong one, but one thing is for sure...
Stay away from wax and oil-based conditioners!
After this, you'll be wondering what's the best product for your car's leather, huh?
Don't worry, we'll cover that, too!
What Is the Best Cleaner For Leather Car Seats?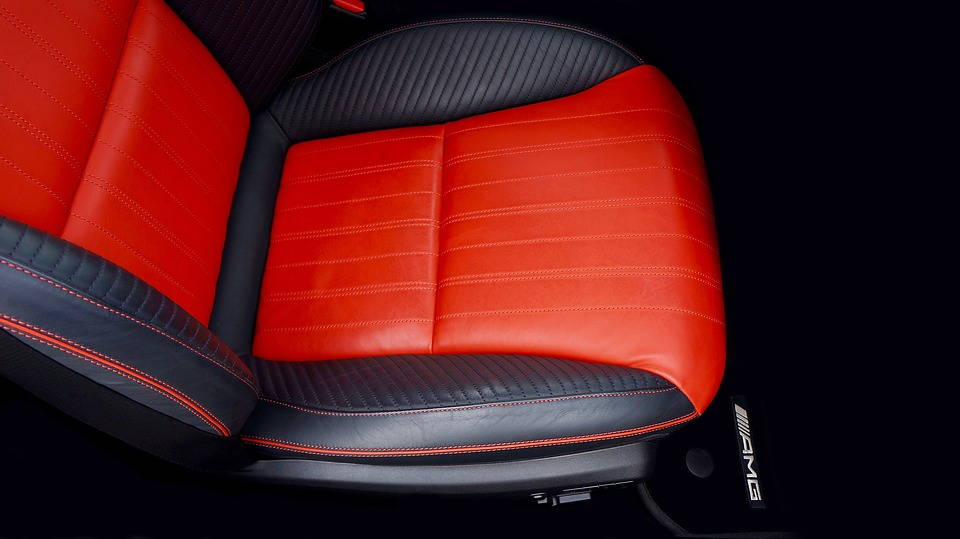 Finally, after all we've covered on leather car cleaning, conditioning, and maintenance, we will present you with the staff's pick to do it all and ensure your leathers pristine look.
We're talking about SHINE ARMOR LEATHER CLEANER AND CONDITIONER
Why Shine Armor's Leather Cleaner and Conditioner?

People are quickly leaving their old product for Shine Armor's Leather Cleaner and Conditioner as soon as they get to see how this game-changer improves their car detailing experience.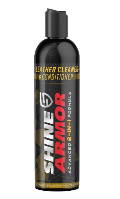 Once you go Shine, there's no going back!
And we're sure that soon you'll join the complete leather care experience this product delivers...
Shine Armor Leather Cleaner and Conditioner will single-handedly clean, protect and bring the shine of your car's leather to make it look brand new without spending the amount of time and money you would if you do it with another process.
It's very simple and easy to apply, and long-lasting.
Its powerful PH-balanced formula contained provides a 2 in 1 solution to both clean and condition your car's leather entirely, ensuring a longer lifespan for it and having your car looking its best.
Shine Armor's Leather Cleaner and Conditioners qualities are:
A cost-efficient 2 in 1 formula.
It's safe for cars, interiors, furniture, and accessories.
One treatment lasts 6 months.
It greatly prolongs the life of leather.
It's PH balanced to ensure the best results.
What's there to think about?
Bibliography & Sources:
Tushar Uddin, Murshid Jaman Chowdhury, Abdur razzaq, Al- Mizan and Ariful Hai Quadery
Leather Research Institute, BCSIR, Nayarhat, Savar, Dhaka, Bangladesh.
Received date: 22 December, 2017; Accepted date: 07 June, 2018
http://nopr.niscair.res.in/bitstream/123456789/32199/1/JSIR%2074%289%29%20518-521.pdf
Conservation of Leather and Related Materials
Marion Kite, ProQuest.
Butterworth-Heinemann series in conservation and museology, 2006
https://www.academia.edu/33146766/Conservation_Of_Leather_And_Related_Materials_conservation_And_Museology
Taking care of leather car seat covers. (2018). Retrieved from http://search.ebscohost.com.ezproxy.iteso.mx/login.aspx?direct=true&db=edszan&AN=edszan.f409df4c-3a6e-439b-a972-c23f3acb1b9c&lang=es&site=eds-live