One

Million+ Satisfied

Customers
Quantity
USE IT WITH
People also Buy
One

Million+ Satisfied

Customers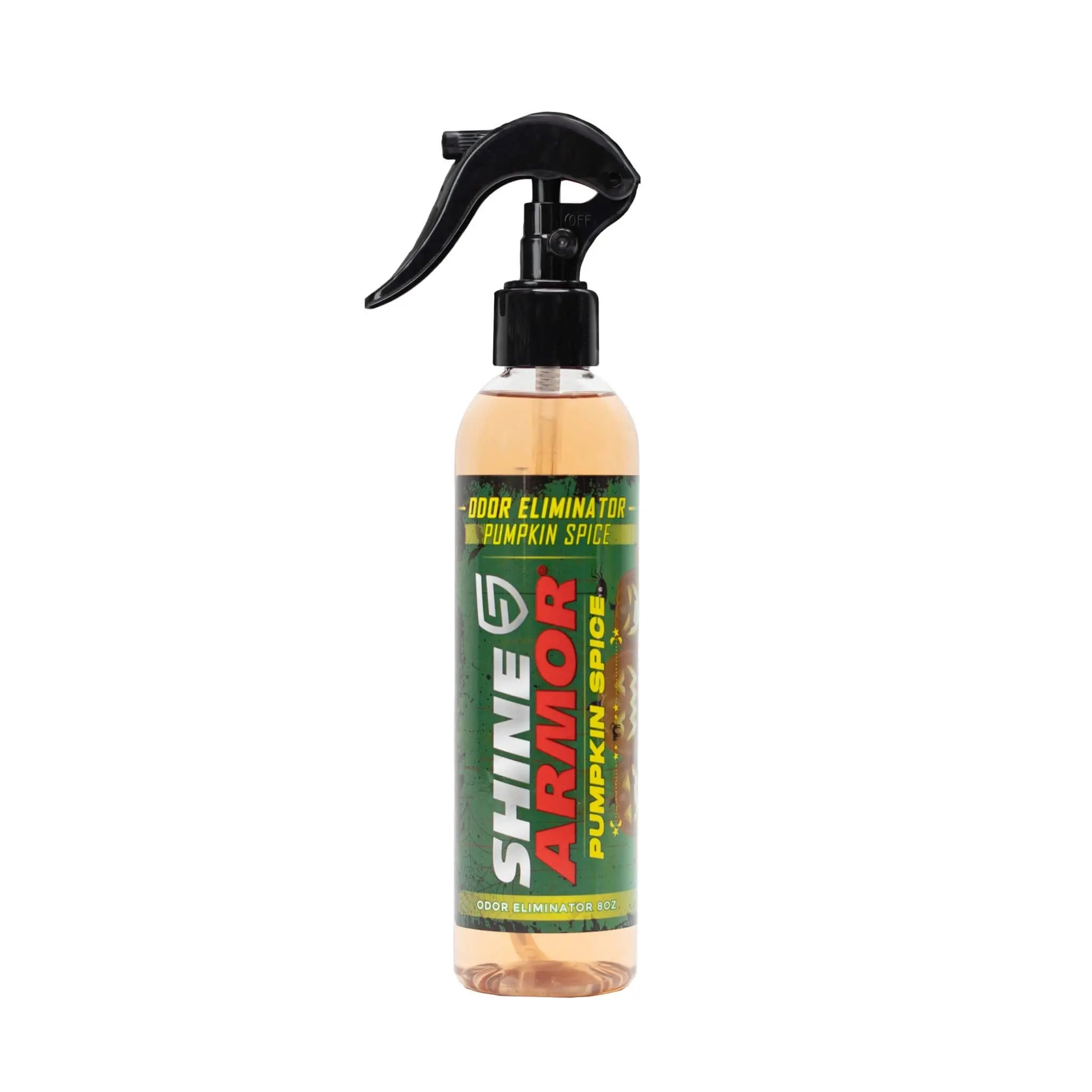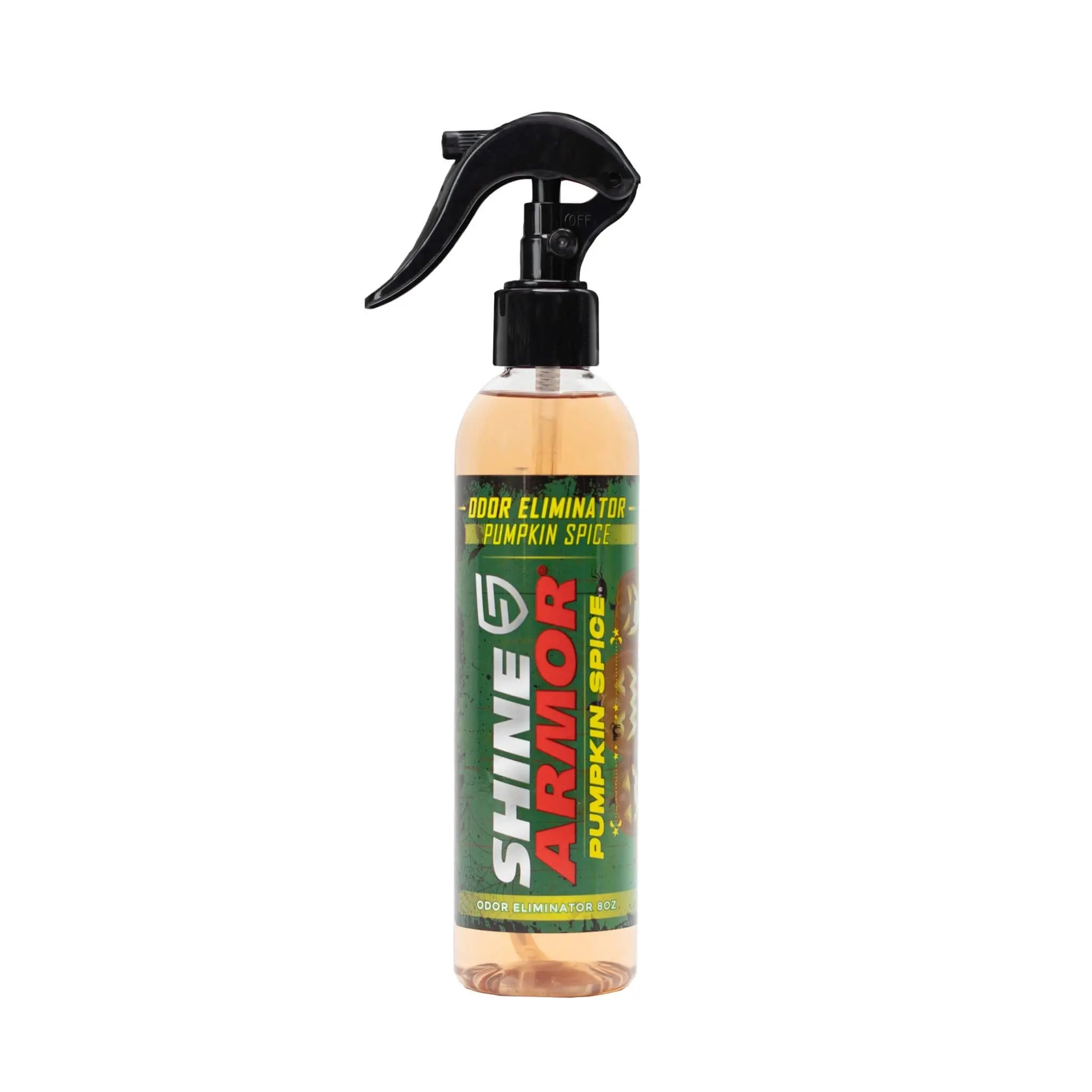 Quantity
USE IT WITH
People also Buy
One

Million+ Satisfied

Customers
Odor Eliminator - Pumpkin Spice: 
The Shine Armor Odor Eliminator Pumpkin Spice scent is a warm, inviting, festive scent for any car. If your car has stubborn scents from pets, previous owners, spills, food, or anything else, make Odor Eliminator Pumpkin armor your final polishing step when you clean the car. You'll want to take a deep breath every time you get in the car. 
Features:
Active odor elimination reduces unpleasant smells long after you use the spray
Safe for use in all
car interior
s, fabric, leather, plastic, etc.
High concentration: a little goes a long way
Pumpkin armor scent, comforting and pleasant
Easy-spray, no-hassle 
Benefits:
Freshen up your car in seconds
Eliminates odor for weeks
Saves time and money
Makes stepping into your car a luxury experience
Quick and easy
Directions for use:
Clean out any obvious debris, trash, dirt, etc.
Shake the Odor Eliminator spray well
Lightly mist your car seats, cloth, under the seats, in the trunk and carpets.
Circulate Odor Eliminator by turning the AC to max cold and letting it run for 3-4 minutes.
Repeat the process, if necessary, though one round should be enough
Conclusion: If you like being welcomed by the warm, inviting scent of pumpkin spice, use our pumpkin armor odor eliminator every other month, or as you see fit! Breath in the lovely scent and drive on.
FAQ
Q: Are the ingredients in Odor Eliminator Pumpkin Spice safe? I have kids and pets in the car often.
A: While we don't recommend spraying odor eliminator directly on your around your pets and kids, it's completely safe for them after you've gone through the application process.
Q: Can I use this Odor Eliminator on leather seats?
A: Yes. Odor Eliminator Spray is safe for any interior surface. Make sure you're spraying at least 12 inches away so as not to leave any spots.
Q: Will this Odor Eliminator remove Mildew smell?
A: While Odor Eliminator Pumpkin Spice will reduce mildew smell temporarily, we strongly recommend going through a mildew removal process first. Check out our blog for more direction.
Q: Do you have other scents?
A: Yes! We have a musky, warm Leather scent, and a lovely, fresh Lavender scent.
Q: Does this help reduce pet smells in the car?
A: Yes! Shine Armor Odor Eliminator is perfect for reducing pet smell in your car. If you often have your pet in the car, you'll need to reapply to keep the fresh scent.