One

Million+ Satisfied

Customers
Quantity
USE IT WITH
People also Buy
One

Million+ Satisfied

Customers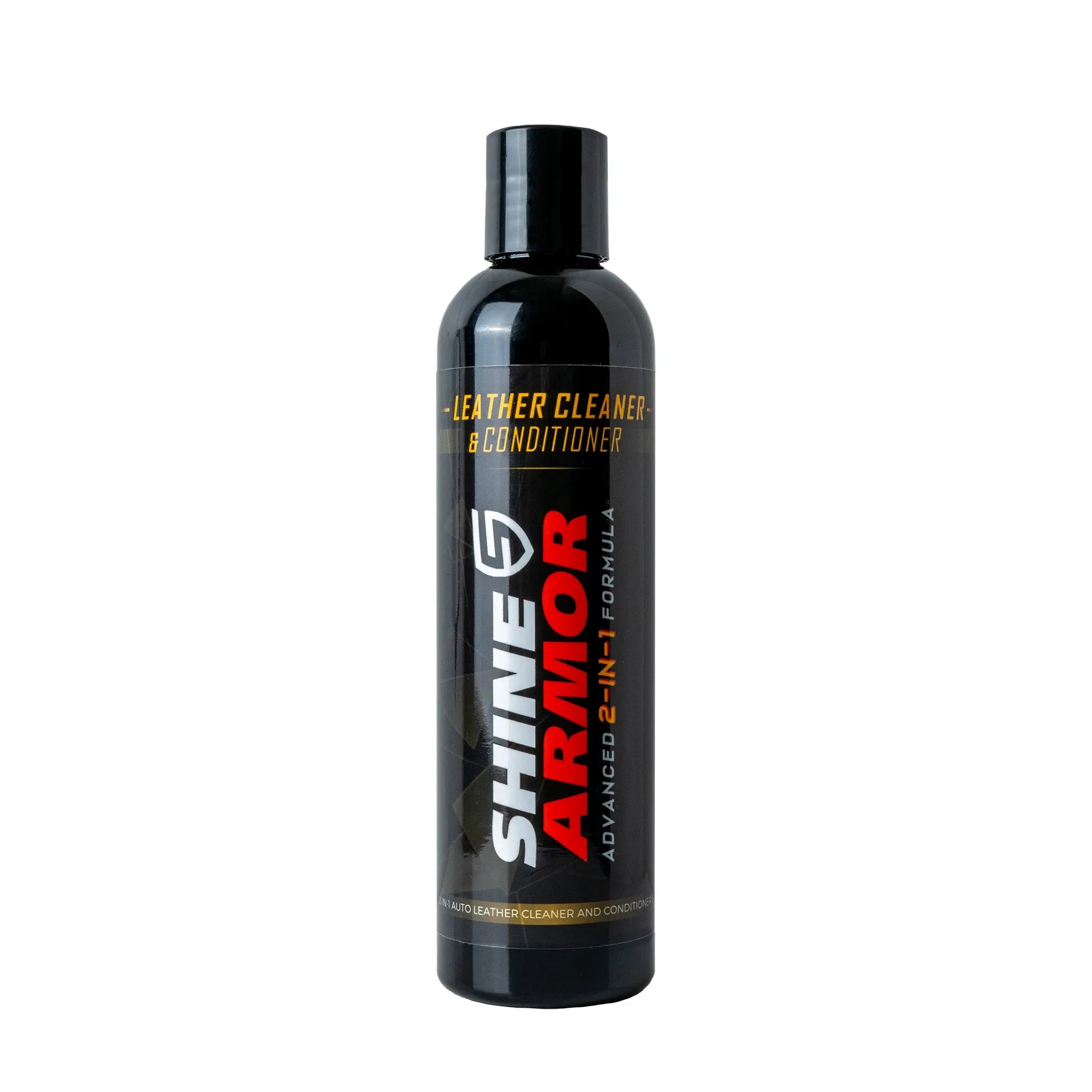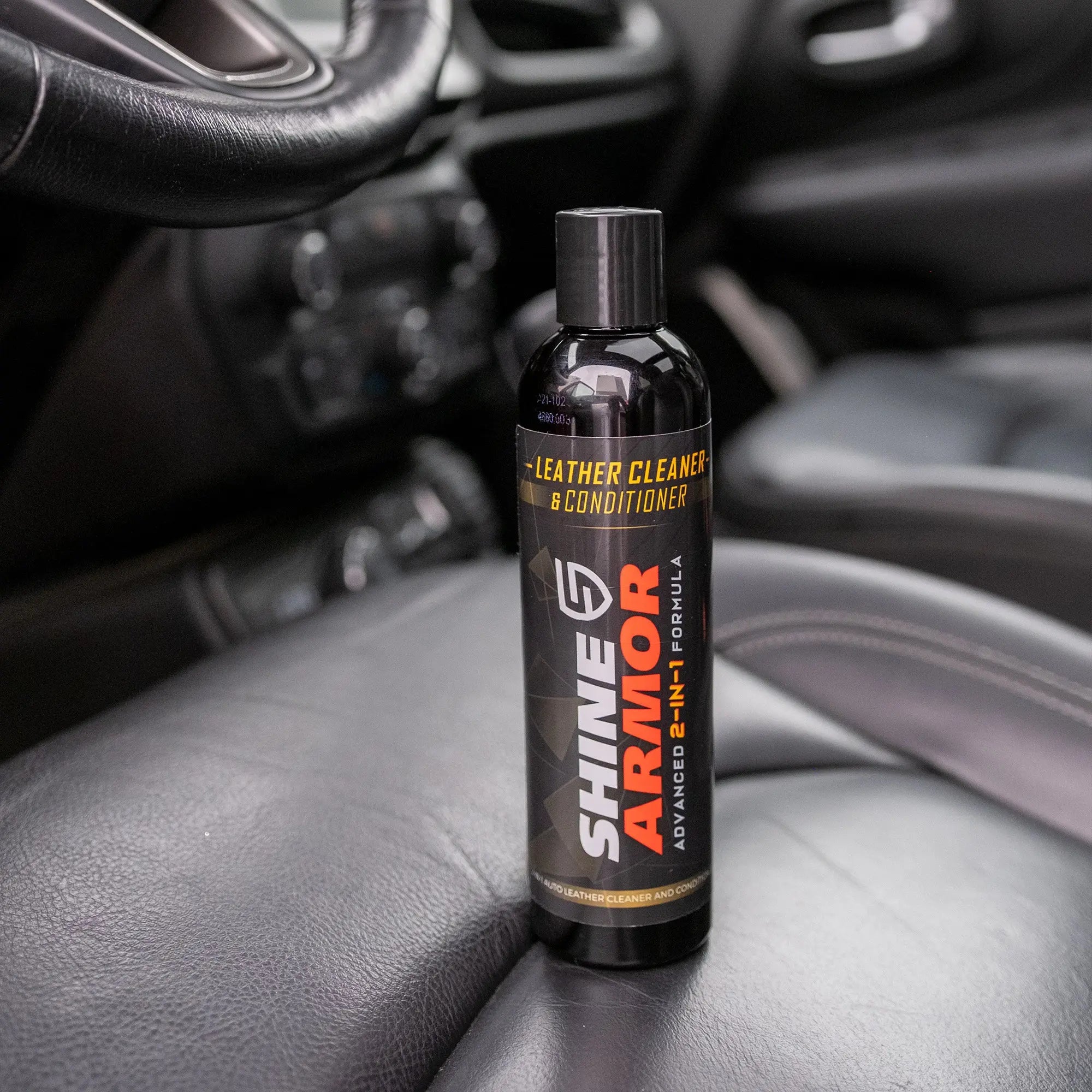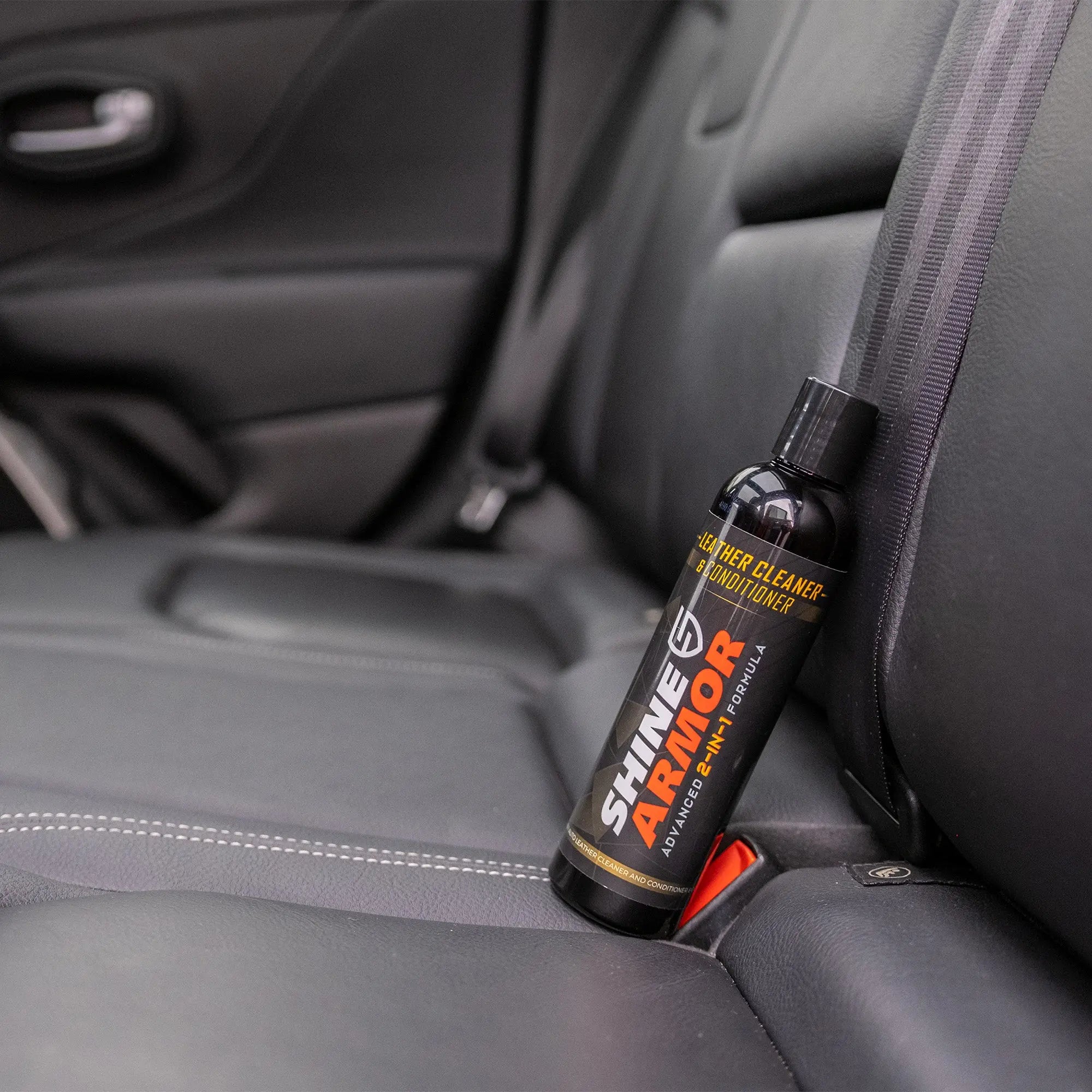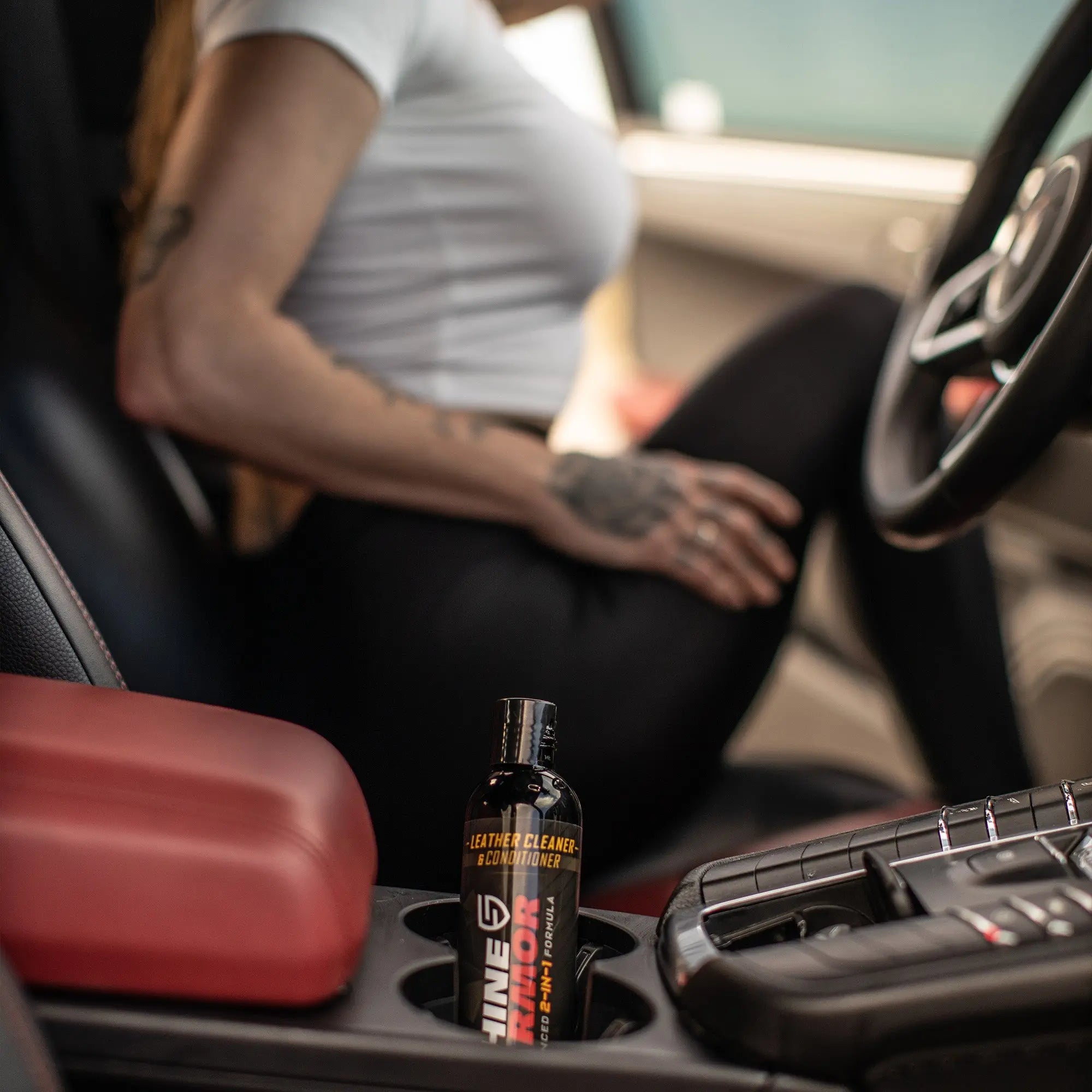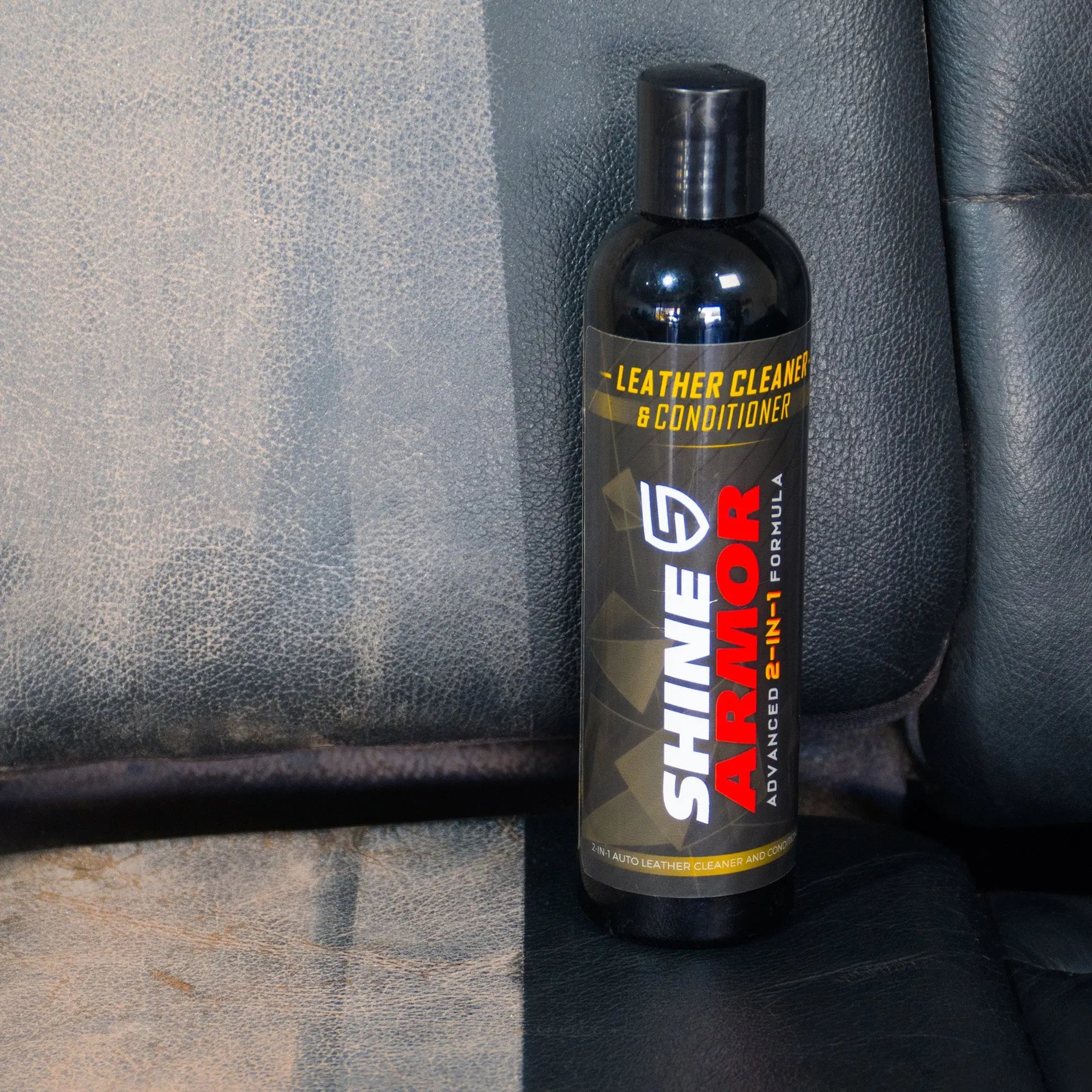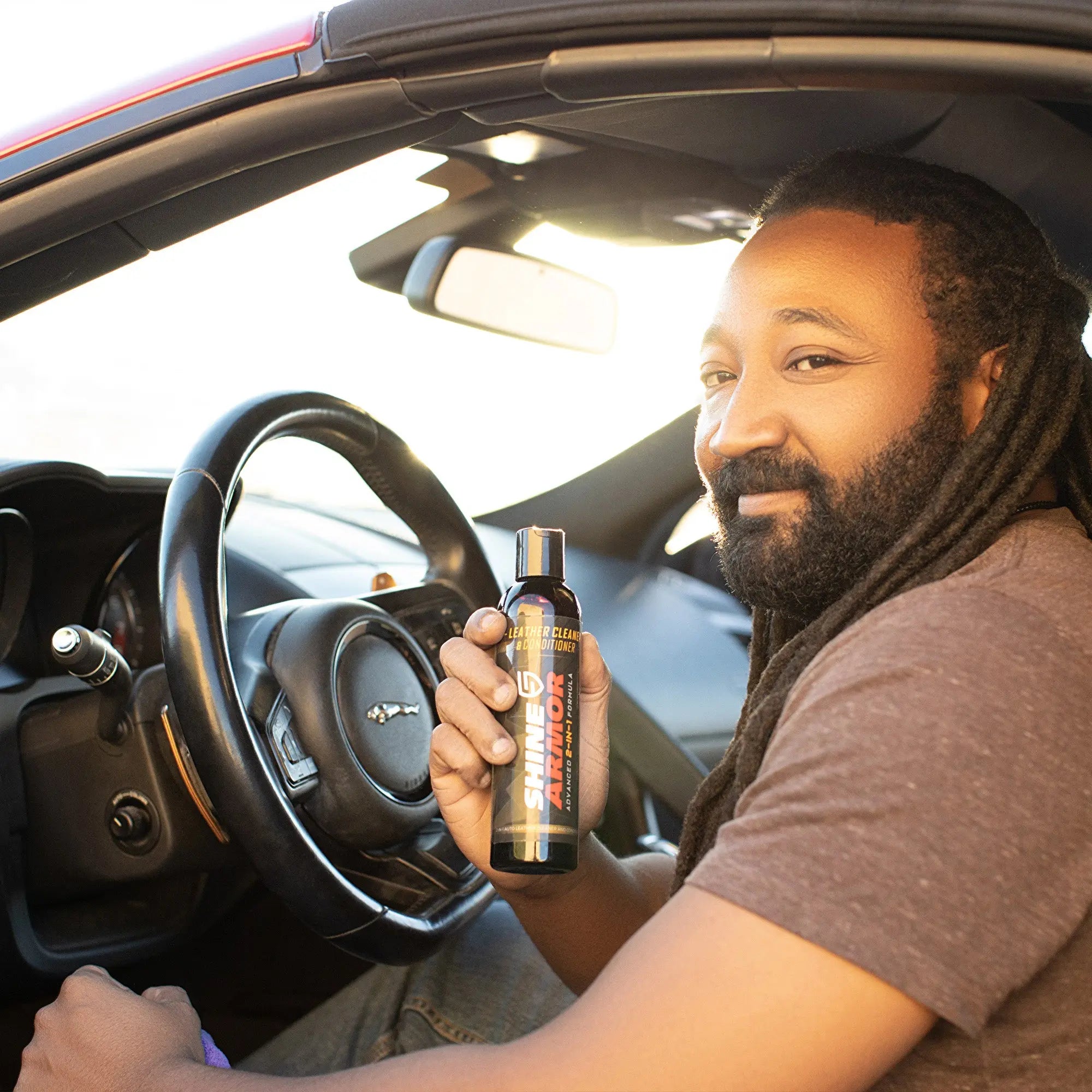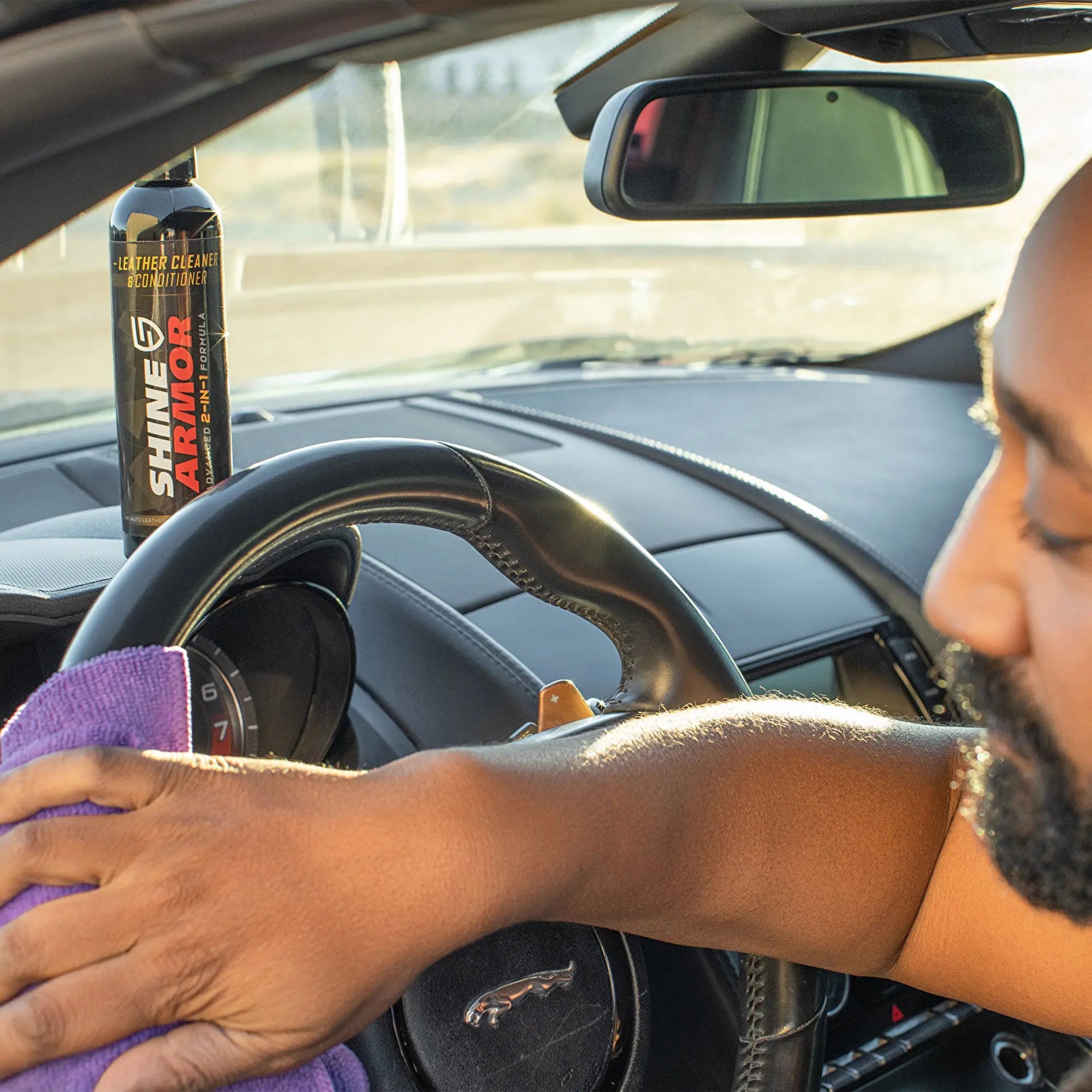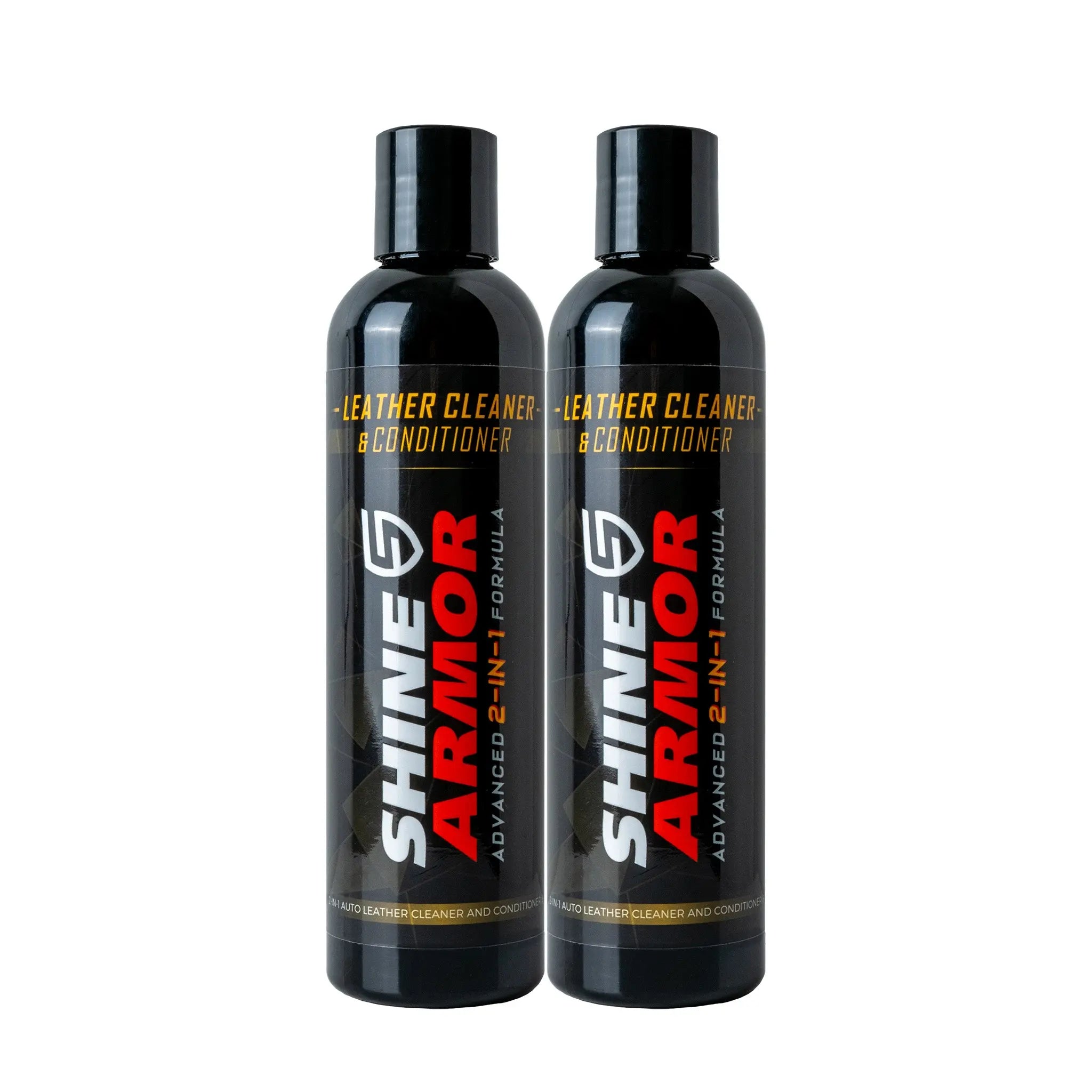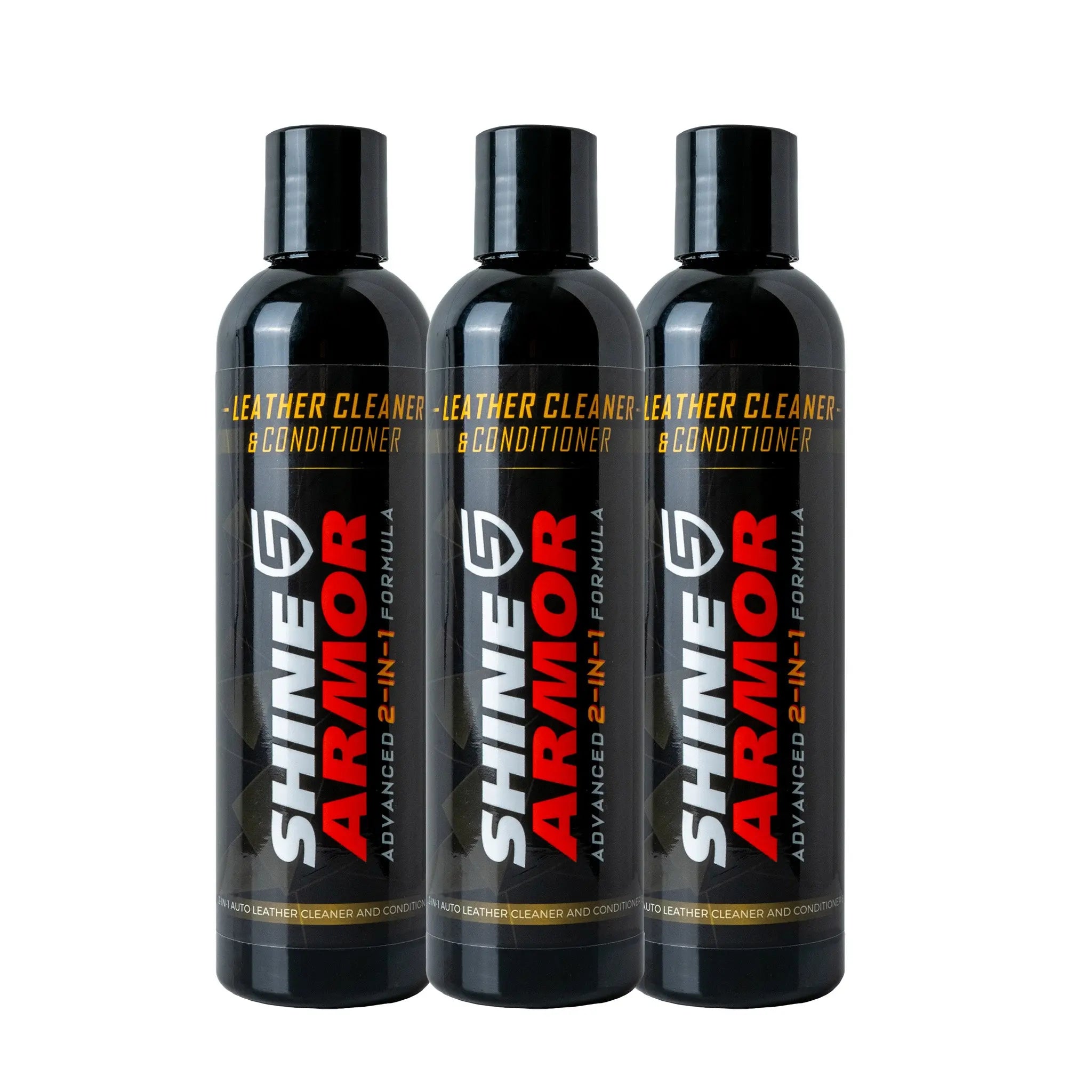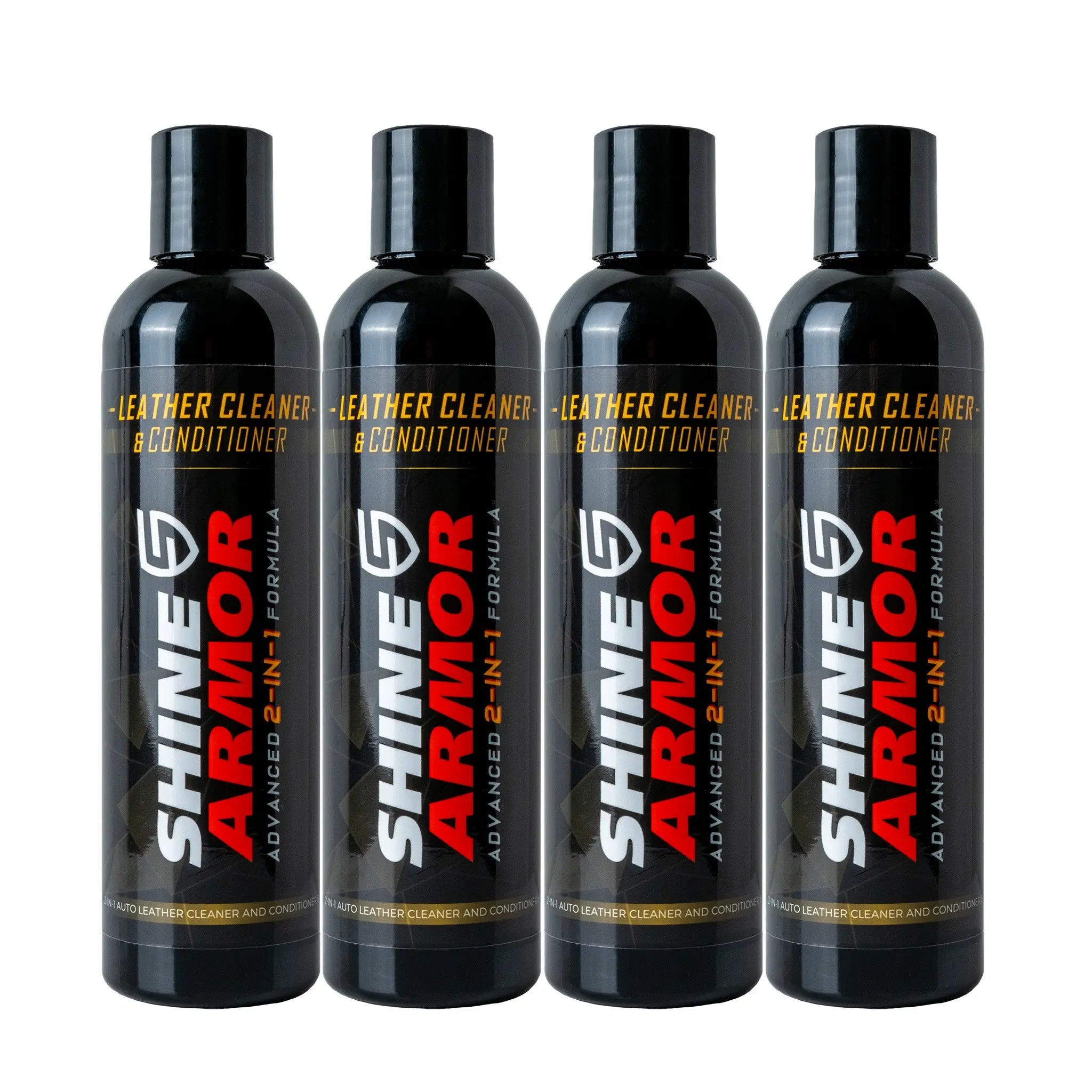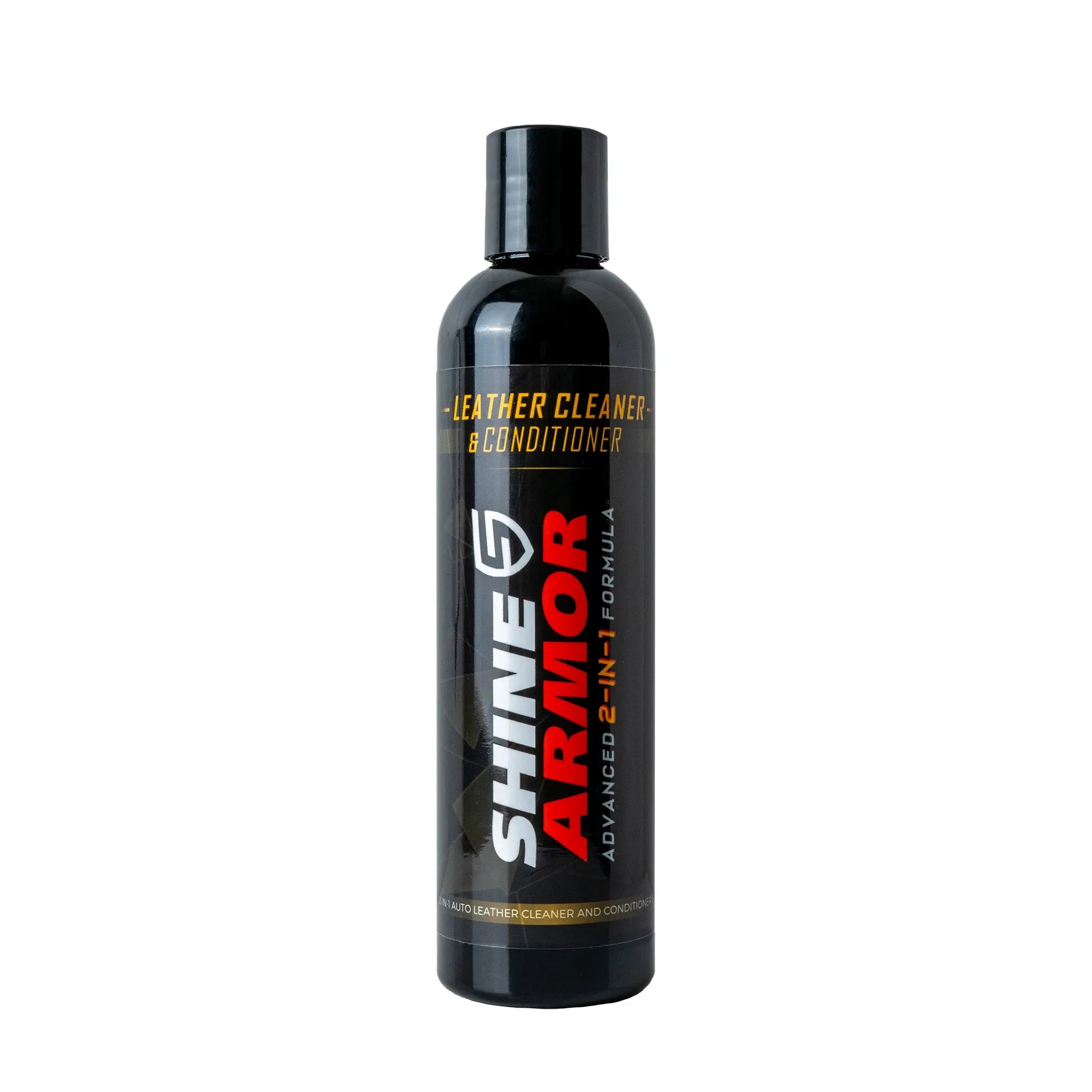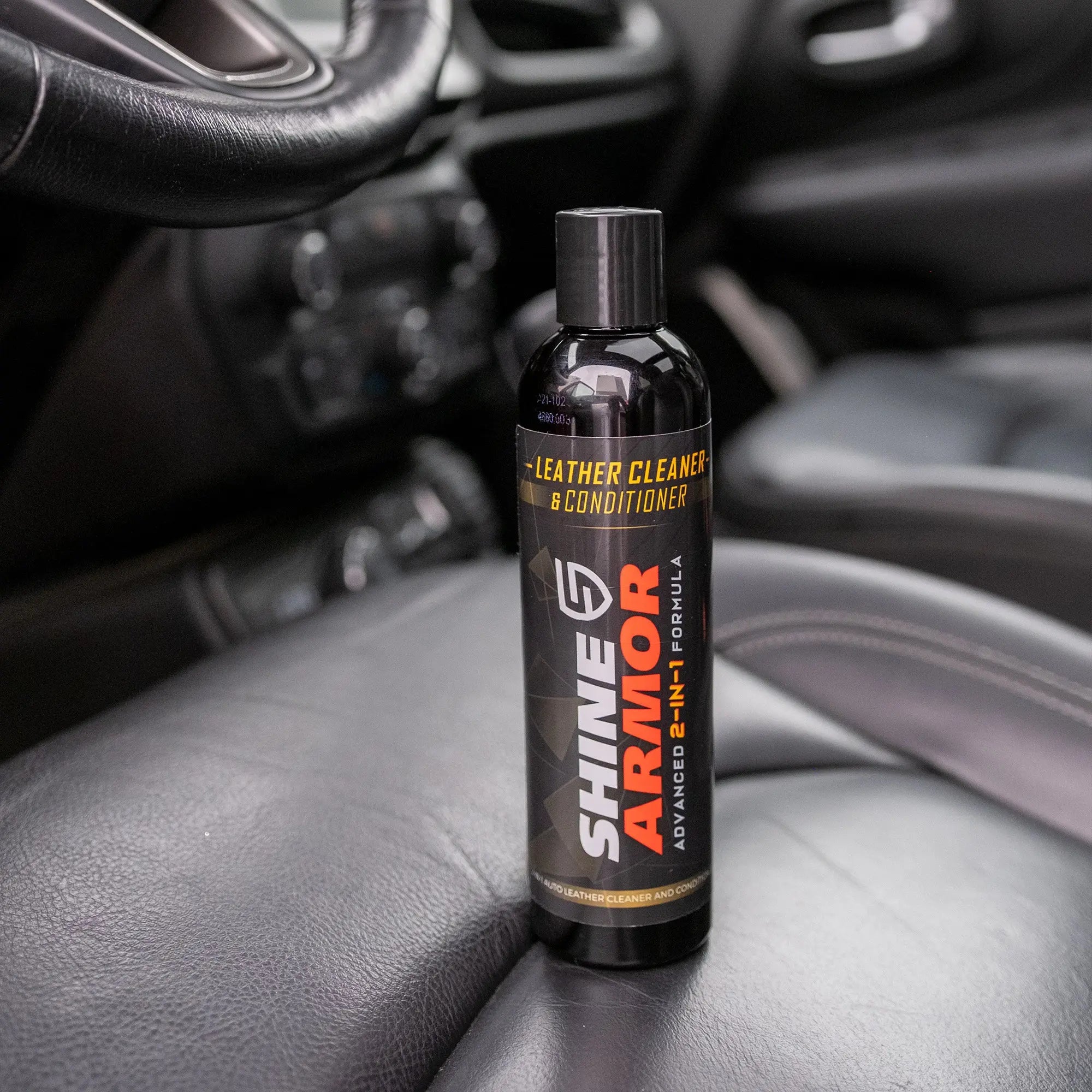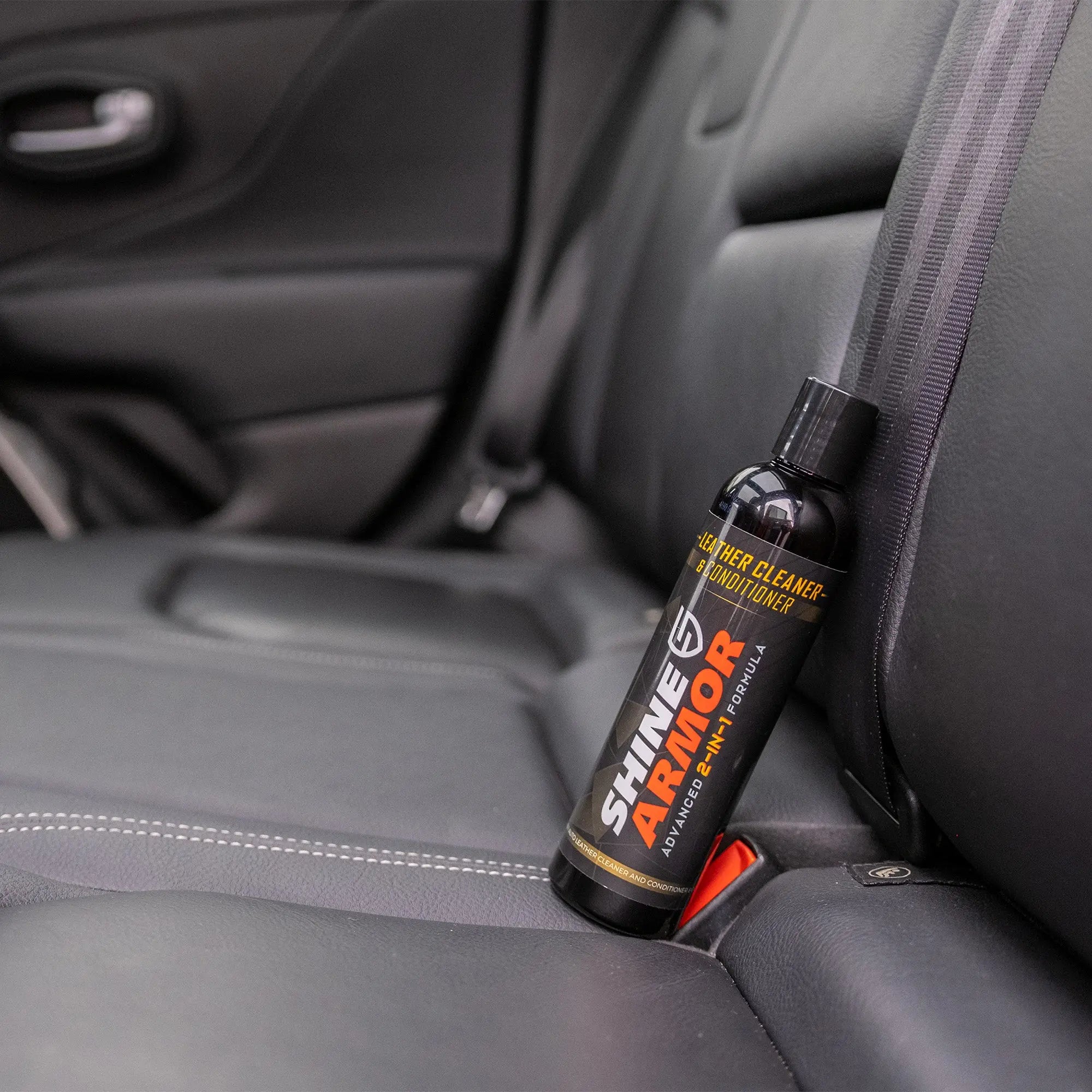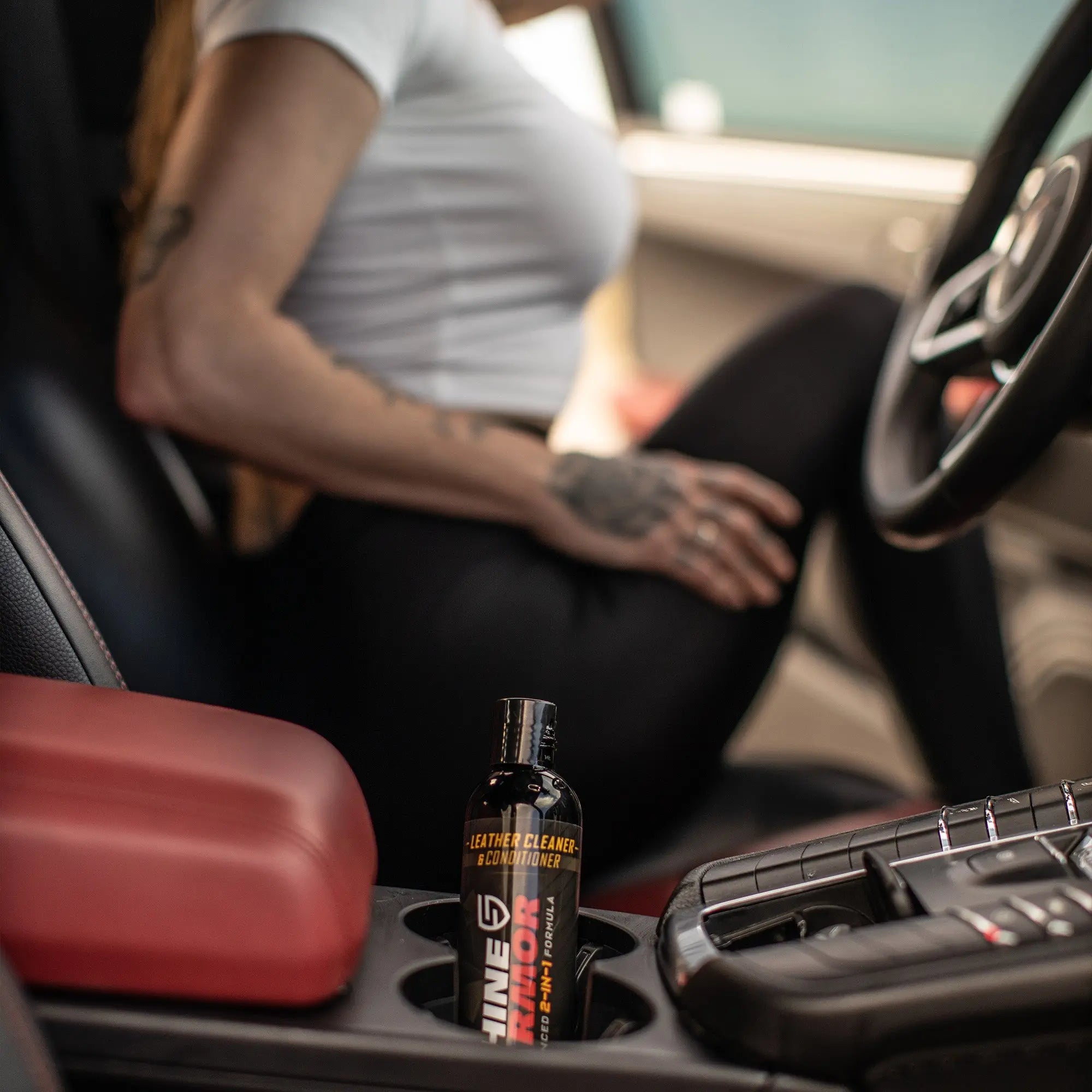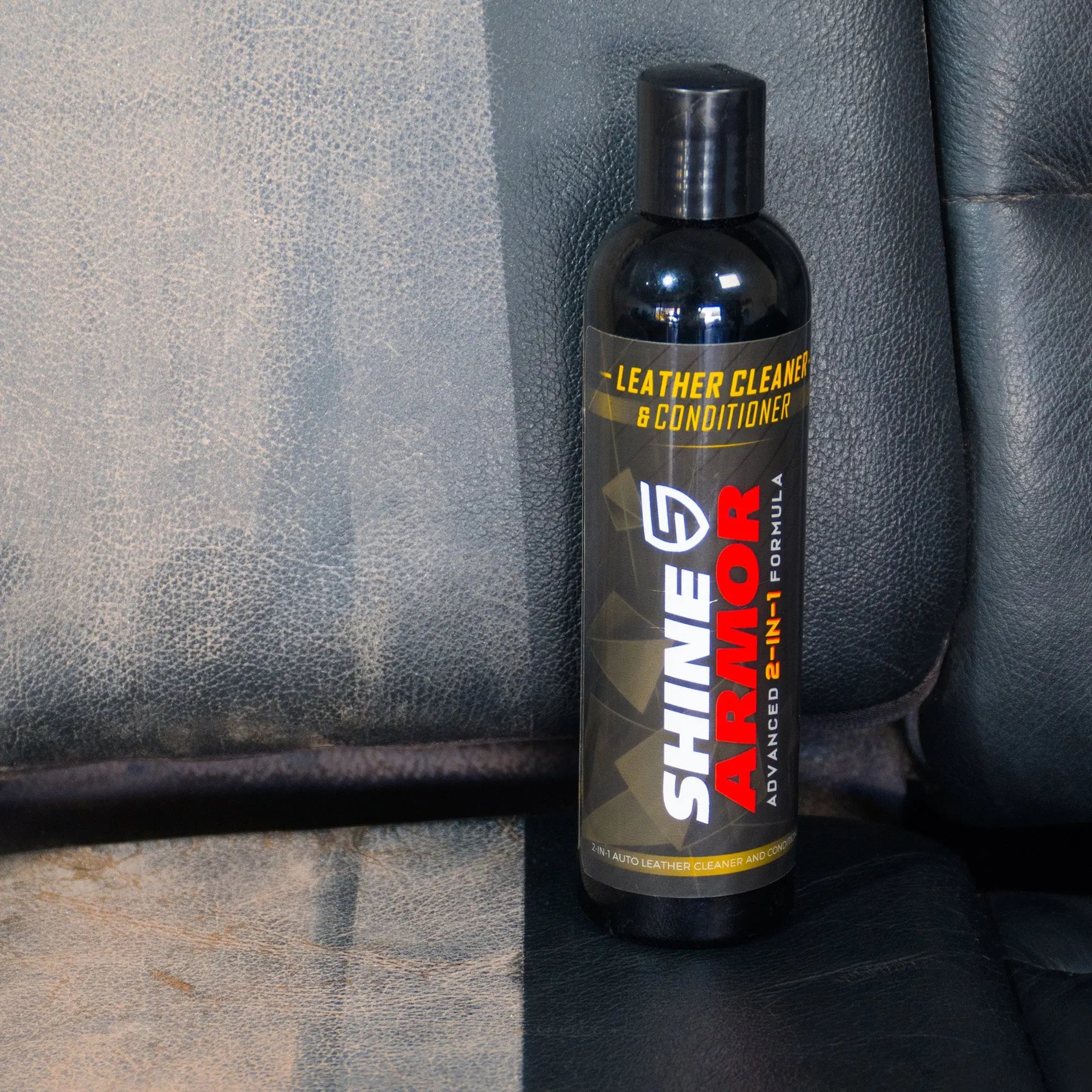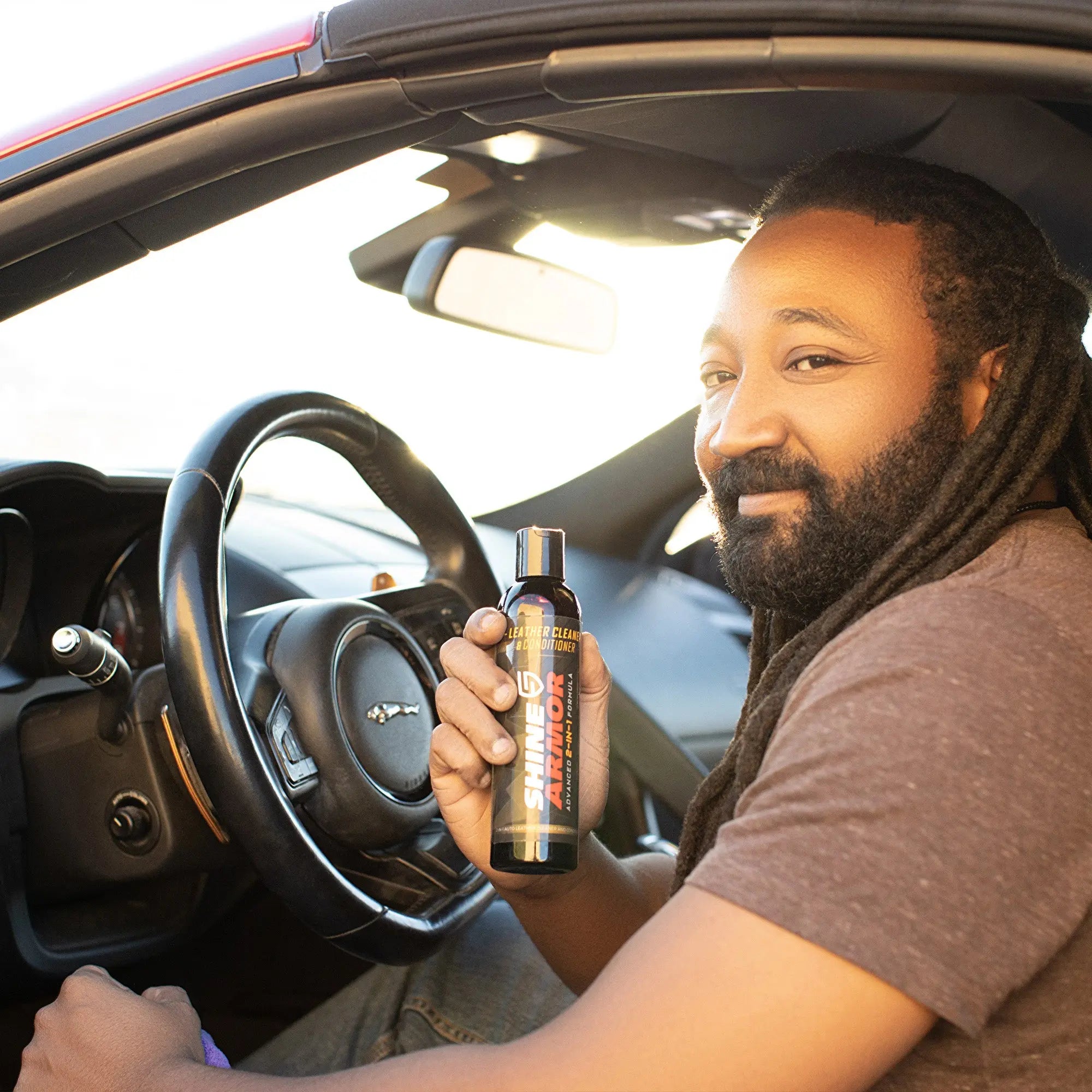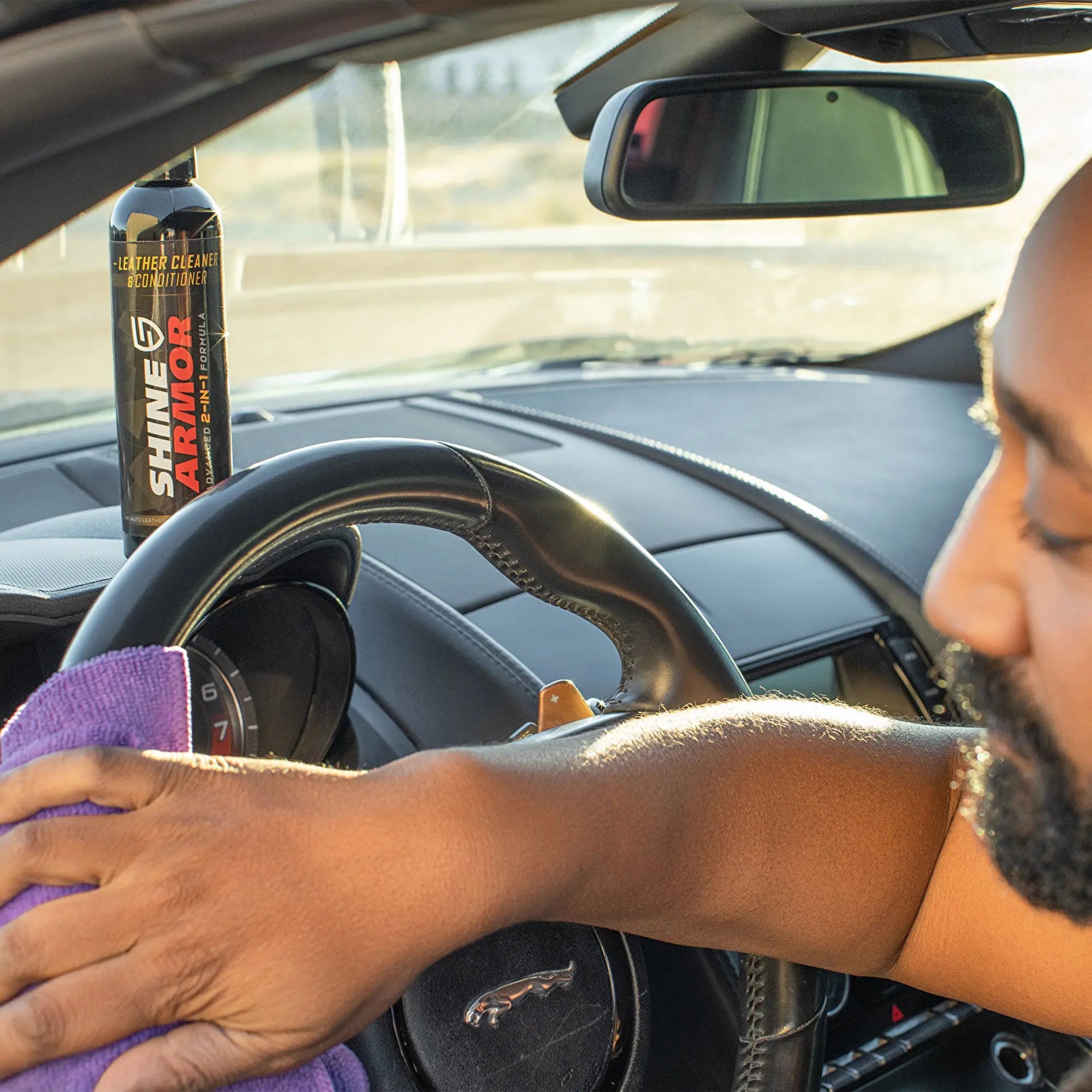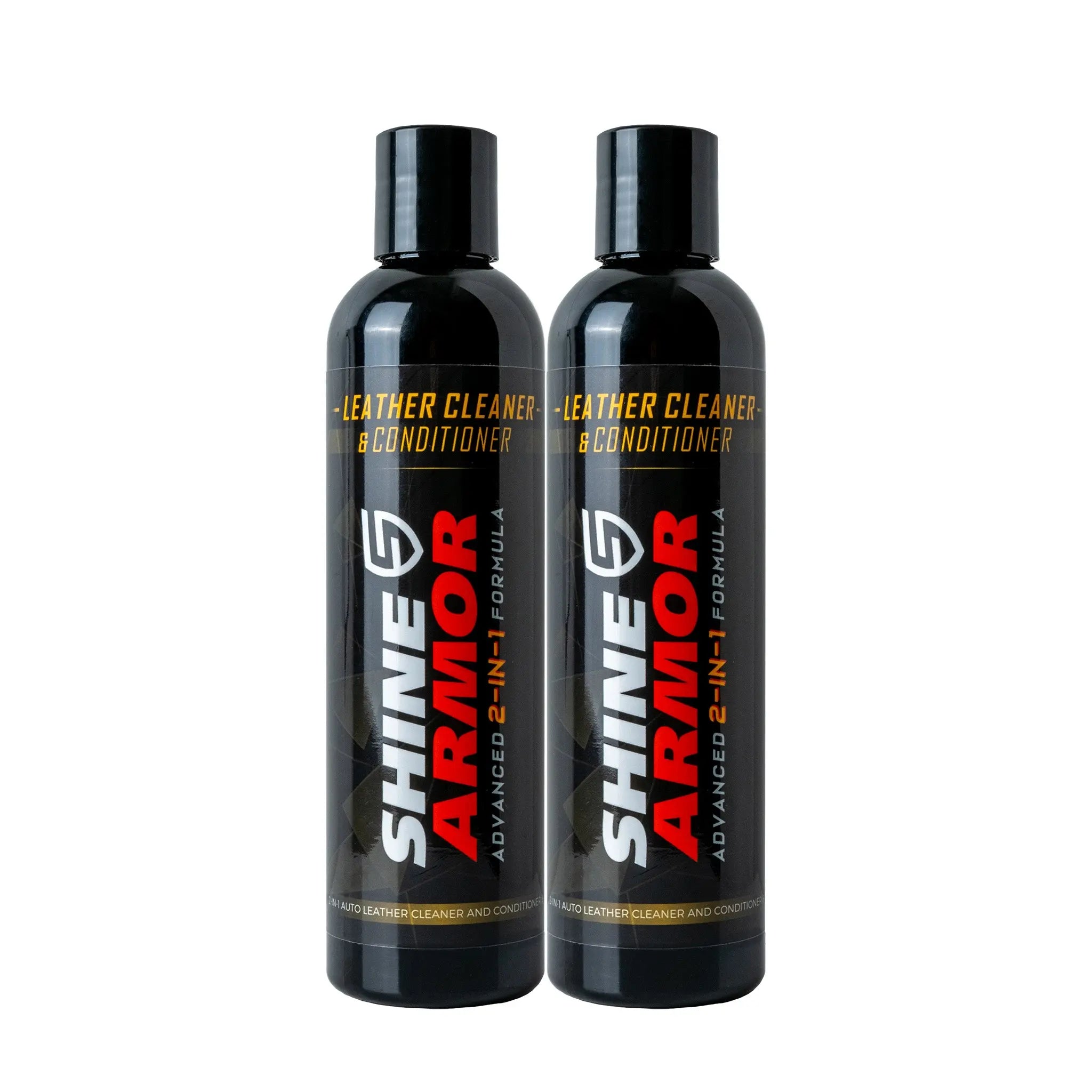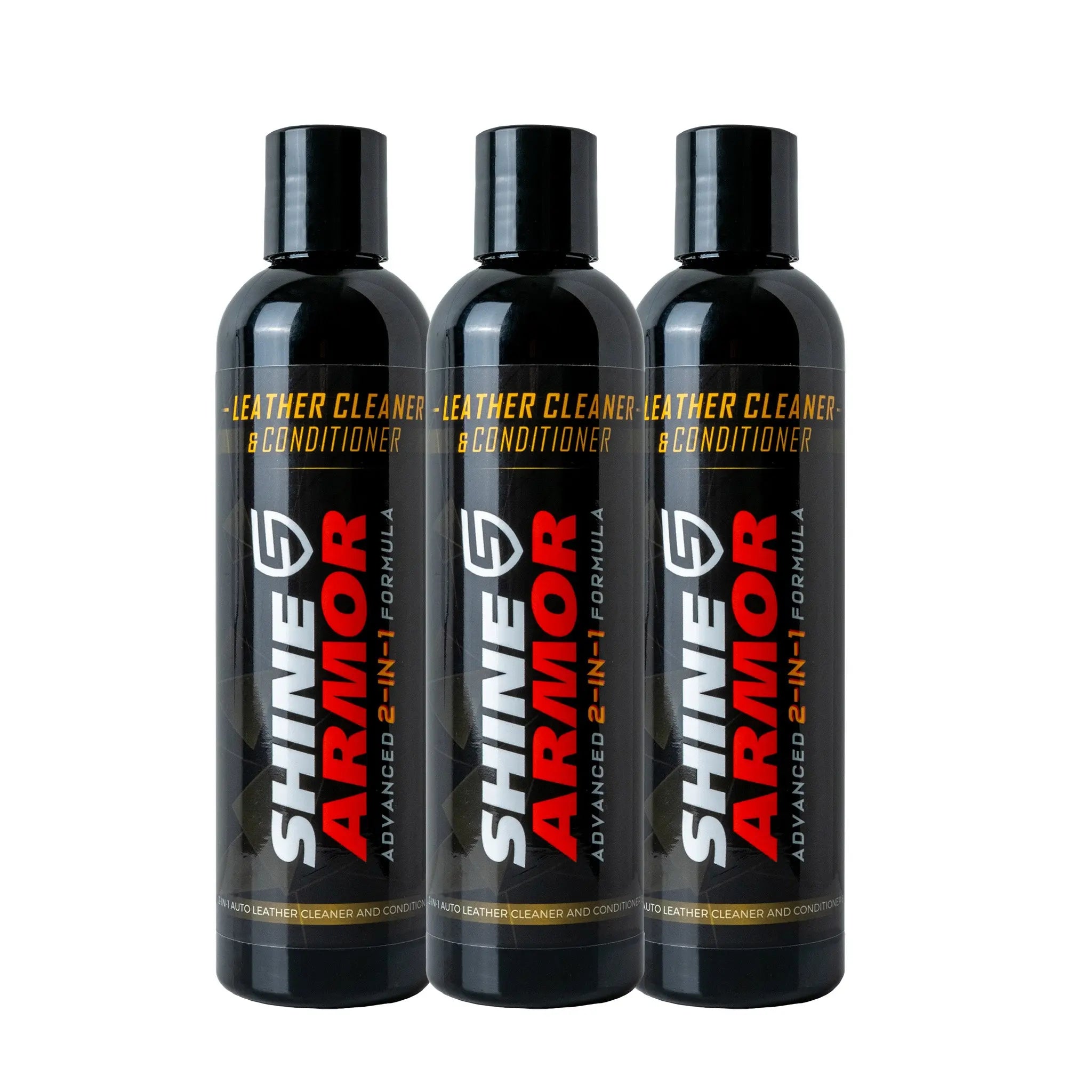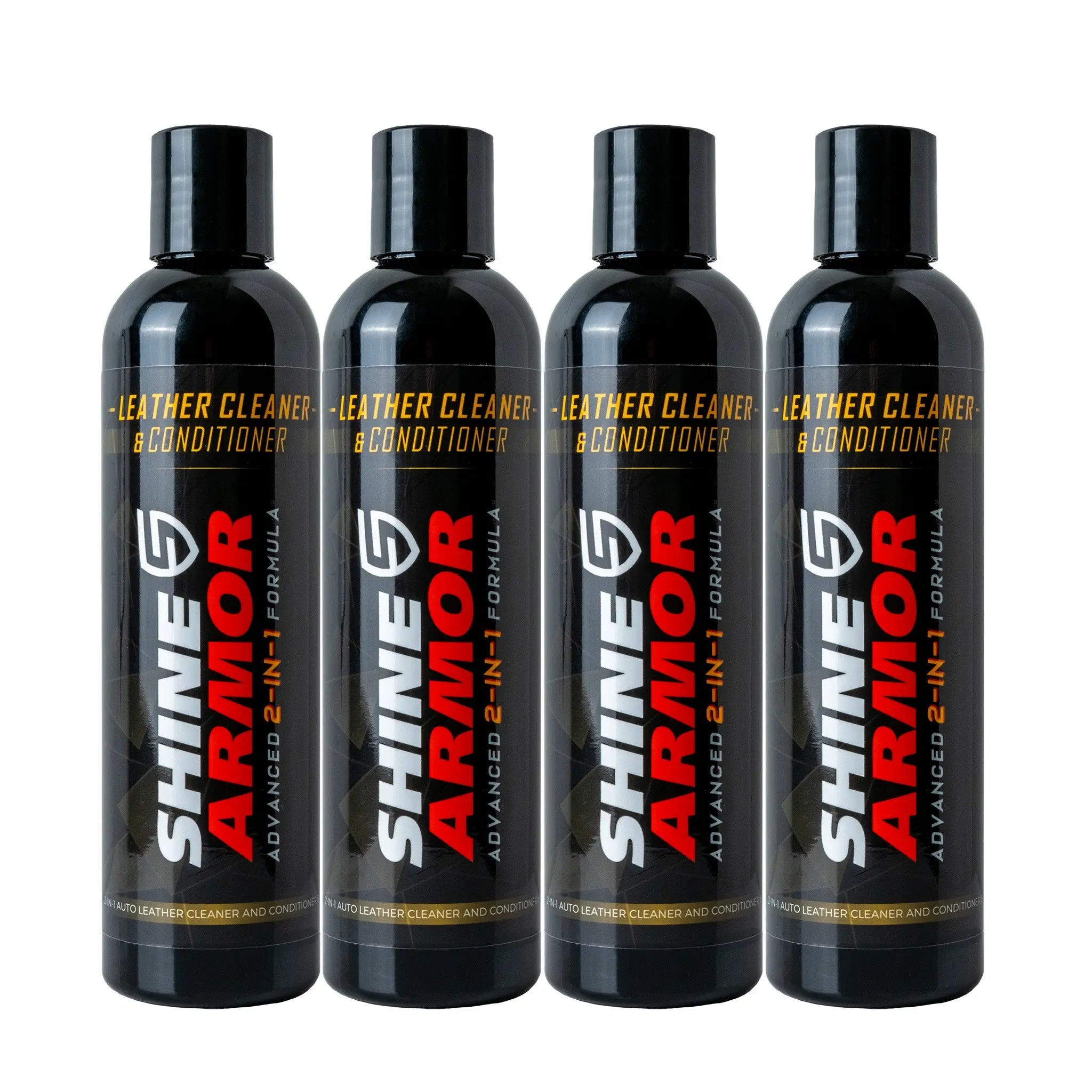 Quantity
USE IT WITH
People also Buy
One

Million+ Satisfied

Customers
Revitalize Your Leather: Shine Armor Leather Cleaner & Conditioner
Discover the Secret to Luxurious, Long-Lasting Leather!
Are you tired of seeing your beloved leather lose its luster and beauty? Do your leather items suffer from wear, fading, and cracking over time? 
Fear not! Shine Armor Leather Cleaner & Conditioner is here to rescue your leather and bring it back to life. No matter if you have a classic car with luxurious leather seats or a designer handbag that needs some TLC, this 2-in-1 formula is the ultimate solution for all car owners seeking to revitalize and safeguard their leather surfaces. Say goodbye to dry, dull, and faded leather – it's time to indulge in the ultimate leather care experience!
Product Overview:
Experience the Power of Advanced Leather Care
Shine Armor Leather Cleaner & Conditioner is meticulously crafted to cater to the needs of all car owners who cherish their leather interiors. Its 2-in-1 formula combines the cleansing power of a premium leather cleaner with the rejuvenating properties of a high-quality conditioner. Its advanced formula penetrates deep into the leather, nourishing and revitalizing it from within. This product is specially formulated to clean, condition, and protect your leather, ensuring its longevity and beauty.
With its safe and pH-balanced formula, it's suitable for all colors and types of leather, ensuring a gentle and effective treatment. From the luxurious seats to the stylish steering wheel, this versatile product breathes new life into every inch of your leather, leaving it supple, nourished, and protected.
What sets Shine Armor Leather Cleaner & Conditioner apart is its commitment to excellence. Harnessing innovative technologies, this product outshines the competition. Its gentle yet powerful formula effortlessly removes dirt and grime, while replenishing essential oils to prevent drying and cracking. Whether you're a professional detailer or a busy parent, this user-friendly product simplifies leather care, making it a breeze for anyone to achieve professional-grade results. 
Benefits Of Leather Cleaner:
Restores Natural Beauty:
 Brings back faded and worn-out leather to its former glory, revealing its natural luster and shine.
Deep Conditioning:
Penetrates deep into the leather fibers, replenishing essential moisture to prevent dryness, cracking, and stiffness.
Long-Lasting Protection: 
Forms a protective barrier that safeguards your leather against daily wear, spills, stains, and aging.
Versatile Application: 
Perfect for revitalizing and protecting a wide range of leather items such as car interiors, furniture, jackets, and accessories, regardless of their color! 
Easy to Use:
Enjoy hassle-free leather care with a simple and convenient application process that saves you time and effort.
UV Protection: 
Defends your leather from harmful sun rays, preventing fading and preserving its vibrant color.
Gentle and Non-Toxic: 
Free from harsh chemicals that may damage or deteriorate leather, ensuring safe and gentle care for your leather
How to Use Leather Cleaner:
Step-by-Step Guide for Luxurious Leather Care
Enhance the beauty and longevity of your leather items with Shine Armor Leather Cleaner & Conditioner. Follow these simple steps to bring new life to your leather and keep it looking stunning for months to come.
What You'll Need:
Shine Armor Leather Cleaner & Conditioner: 
Ensure you have the specialized formula for leather care.
Microfiber Cloth: 
Use a high-quality microfiber cloth to apply the cleaner and conditioner evenly.
Clean Surface:
 Start with a clean surface, free from dust, dirt, or debris.