Leather seats are a luxury. Protect your investment from aging, cracking and drying. Our dual cleaner and conditioner formulated specifically for car leather will keep your interior looking lush, supple and brand new. It's the best car leather cleaner you'll find anywhere. 
CLEANS, CONDITIONS AND PROTECTS. Convenient 2-in-1 non-greasy spray cleans and protects all your interior leather in one simple step. 

SAFE FOR CARS AND MORE. Use Shine Armor Leather Cleaner and Conditioner on all leather products: car interiors, furniture, shoes, boots, and all your leather accessories.

ONE TREATMENT LASTS SIX MONTHS. Our long-lasting formula penetrates fibers, protecting new leather and reviving old, damaged leather. You will feel the softness and see the suppleness of your leather.

PROTECT YOUR INVESTMENT. Prolong the life of all your leather, including furniture, upholstery, car interior and motorcycle seats, bags, purses, gloves, boots, and more!

PH BALANCED FORMULA. Leather-friendly, pH-balanced formula for gentle and thorough cleaning and conditioning, our formula penetrates deep to lift dirt.
Remember the first time you ever experienced a car's leather interior? It sticks with you, like the smell of a leather baseball glove in your youth. Now you've got that beautiful leather interior for your beautiful automobile and it's just magical. So you have to baby it.
If you have leather in your car, chances are you paid a premium price for the classic look and supple feel. You're someone who cares about aesthetics, and we're right there with you. And you want to protect your investment.

That's why we developed our top-of-the-line Car Leather Cleaner. Our high-quality formula penetrates deep into your leather to completely moisturize and protect the fibers of the material. Try it and you will see why it's considered the best car leather conditioner and cleaner on the market.

The cleaner is pH balanced, which means it's strong and takes care of business without damaging the surfaces of your automobile. It gently lifts any dirt, stains, and sun damage, leaving you with a leather interior that looks like it just came off the lot.

Tired of cleaning your leather all the time? Our patented formula has got you covered. Revive and soften aged leather by applying our Car Leather Cleaner just once every six months. Enjoy your luxurious interior without all the labor that other products put you through.

Our cleaner isn't just for cars, by the way. Feel free to use this product on any leather items you own for a pristine-quality, luscious surface. We're so confident that you'll love how easy it is to get your leather looking perfect again that we offer a 100% money-back guarantee.

If you have any leather products, you want them to look as crisp as possible while staying smooth and comfortable. That's exactly what we kept in mind while developing this cleaner. Like we mentioned, leather deserves your respect, so take care of it with the best cleaner on the market.

Customer Reviews
Write a Review
Ask a Question
Filter Reviews:
shine armor
leather
shine
cars
seats
anything
results
stuff
glass
best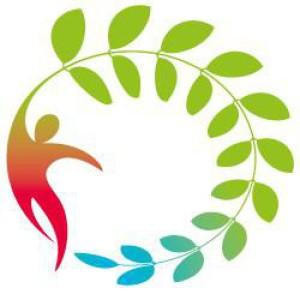 OD
04/27/2022
Oscar D.

Netherlands
Leaves a very nice shine on car and tires
Easy to apply and use, in essence, no heavy equipment is necessary to apply it on the car. After a rain it is very nice to see the drops falling off.
03/27/2022
Rick T.

United States
My stang
This stuff works awsome,brought back the luster in my seats
03/26/2022
Claude D.

Canada
c,est très bien
facile à appliquer et polir tank you sont much
02/13/2022
Bill

Australia
Brilliant cleaner
I have for many years loved detailing my cars and have tried virtually every product on the Australian market. Shine armour is by far the best and easiest product I have ever used. It is such a delight to use
10/26/2021
COOL Z.

United Arab Emirates
SHINE ARMOR PRODUCTS
we are auto care center in Alain city , united Arab of emirates. At the moment we are using shine armor products such as graphene spray , graphene shampoo , glass cleaner ceramic , fortify ceramic , which give amazing impression to our customers , cars are shining and ceramic is very soft more than you think . Since we use shine armor here , we got wonderful results to all our customers, that you can say shine armor return your vehicle to be a a brand new .