Ultra concentrated car wash soap for your car detailing needs.
---
We know you care about your car. You care about how it runs, so you take care of everything under the hood with the best available products. You care about having a clean interior, so you clean out the dirt and grime from your dash using high-end cleaners.
And you obviously care about how your car looks, so you want the best car wash soap you can get to make sure your ride is as fresh as possible cruising down the street.
At Shine Armor, we're obsessed with everything related to our cars as well. That's why we developed the Ultra Concentrated Car Wash Soap, the world's most powerful car soap.
We've created an advanced formula that starts small and foams up big, so you don't have to use the whole bottle to cover your car. We packed in as much cleaning power as possible into our car wash soap. This means you can be confident that all the dirt and grime hanging out on your sweet ride will be no match against this cleaner, some water, and a clean microfiber towel.
Not to mention we included super gloss enhancers so that when you're done washing and rinsing, you'll be able to check your hairdo in your car's hyper crisp finish.
Get the best out of your paint job and polishing efforts. If you spend the time to take a few years off of your car with a product like our Revive Car Scratch Remover, you deserve the best, clean finish you can get.
Other soaps can be abrasive and damaging to your car's exterior, but our top-of-the-line cleaning formula washes away any stubborn gunk while protecting that beautiful finish your car has.
We want washing the exterior of your car to be an easy and rewarding process, from the paint to the windows, and Shine Armor Ultra Concentrated Car Wash Soap is here to make sure of it. Whether you pick up the 16-ounce bottle or the whole gallon, we're confident that your car is going to love our soap.
---
Customer Reviews
Write a Review
Ask a Question
Filter Reviews:
soap
stuff
shine armor
shine
ride
bugs
Amazon
people
Lots
course
01/11/2023
Donald R.

United Kingdom
Great shine
Product is very easy to use and leaves an unbelievable shine, people ask where I had it done and are amazed when i say it was me. Have passed on your product name so hopefully they will use it.
11/23/2022
BOBBY B.

United States
Very good
Great makes it really shine !
11/17/2022
Justin M.

United States
10/10 Will Buy Again
I absolutely love it! It's not a liquid but not quite a gel but it foams and cleans well. I used it on my car and not only does it shine, the amount of water spots left behind were next to none after hand drying. My windows didn't even need an extra cleaning after hand drying whereas most products I have to apply a separate cleaner after drying the windows. The cleaner removed bugs with ease as well as bird droppings. I am very happy and will buy again!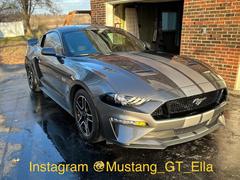 08/22/2022
roby l.

United States
Excellent products
Awesome. Quality products.